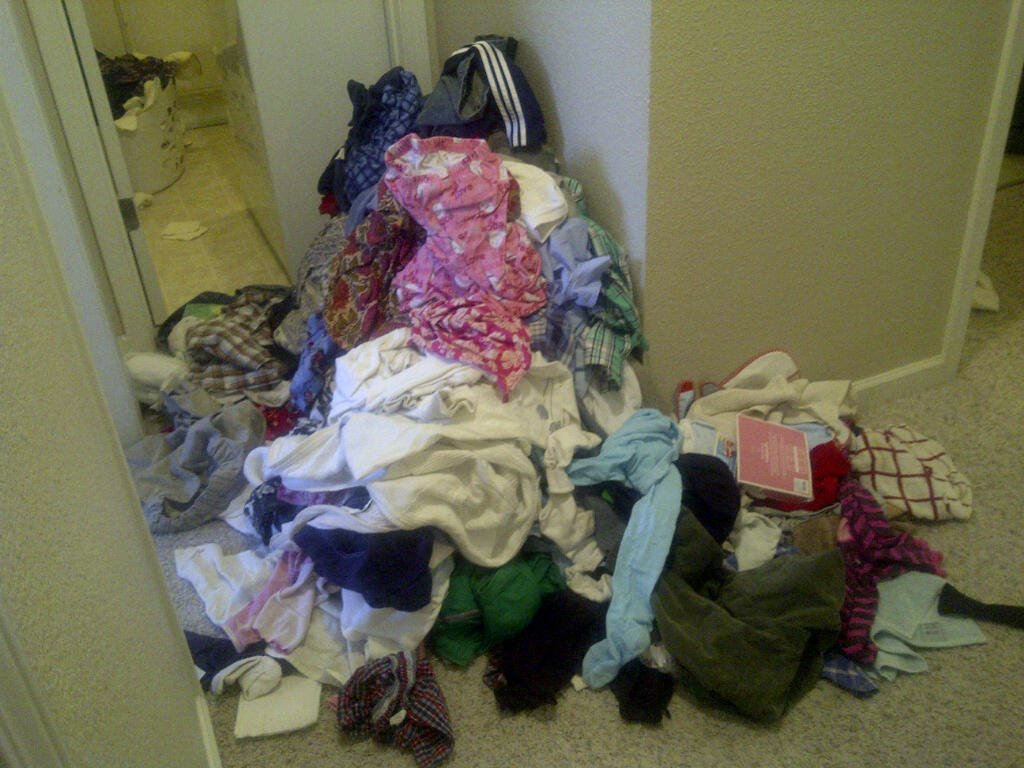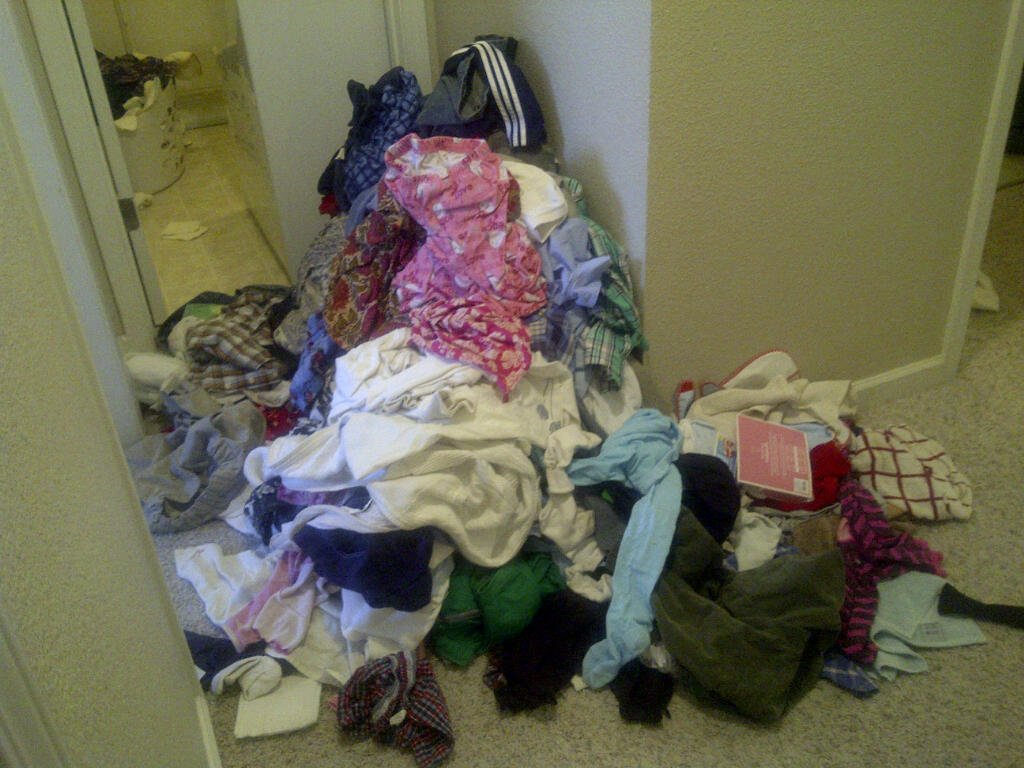 This is not an unusual laundry pile, nor is it a staged or manipulated one. It isn't even a complete laundry pile (1/2 the bedroom hampers are still full). It is simply the laundry pile, and it lives, constantly, unchanging and sure as the setting sun, in my hallway.
 How is a person to survive in these conditions?
These are subhuman conditions. I need a servant. Or, and I'm open to either option, I need my kids to stop wearing clothes, or actually doing anything at all, especially playing. Or going to school. While they may seem necessary, I'm growing more and more convinced that these events are actually just cleverly disguised attempts to thwart my mental health and seriously mess with my feng shui.
 Mixed with the dirty (and clean) clothes in the laundry pile you will find the following items:
Plastic bags, tied shut, holding dirty cloth diapers of varying age and intensity in terms of aroma, and their covers.
New clothing, packaged. (Kids keep growing, requiring new items. I buy these items, bring them in from the car and chuck them into the laundry pile, where I'm sure I'll get to them very soon, but don't.)
String, rope, and/or bungee cords. The laundry pile lives outside Rocket's room. Rocket spends a seemingly inordinate amount of time tying things together using rope, string and/or bungee cords that he has hunted down throughout the house, eventually depositing them outside his door, on the way to his room for a time-out, which he earned for tying his sisters feet together. I've found that twine washes nicely.
Rocks, driftwood, nails, screws and Legos. I don't know why these things are in the laundry pile. They just are. All the time.
Here's the problem with the laundry pile: even if it's off the floor and may seem gone, it's not actually gone. It has simply recreated itself elsewhere, hiding deceptively in hampers rather than mocking me openly in the hallway.
 Screw you, laundry pile. I hate you and your wily antics.
 You will not defeat me.
 Well, you might.
 But not today, cause I'm pretty sure it's Mac's turn to do the damn laundry.