The other day my son came out of his room squealing in delight about the following arrangement: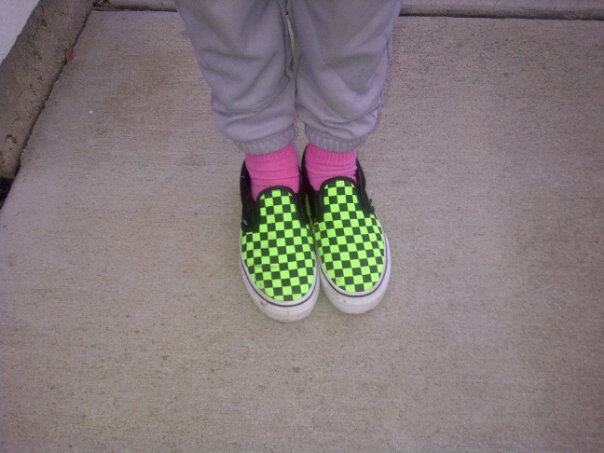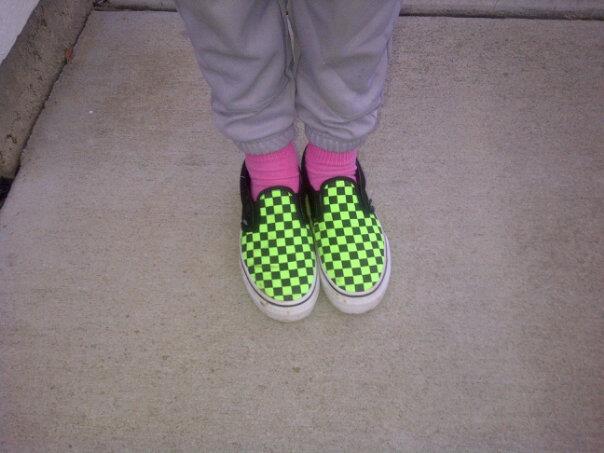 He said "Mama! Ava gave me these socks and I think they go really well with the green in my Vans! Don't you think?"
And I said they look amazing, especially with the baseball pants, and I kissed his head.
I considered writing a blog post about how my son is gay, but then remembered that  wearing pink (or full drag, for that matter) doesn't make a boy gay. [That wasn't a slight against that woman who wrote that post (how's that for vague?) when her son dressed in drag for Halloween, but rather against people who make giant sweeping assumptions when their boys gender-bend a little, IN PRESCHOOL,which isn't actually gender-bending at all, since they haven't been "gendered" yet and therefore can't "bend" it — and are rather, in my opinion, just displaying a simple appreciation for the color pink. Or ruffles. Or tutus. Or whatever. ]
He wore those socks all day, including to baseball practice. I prayed none of the shithead children would make fun of him. We dodged that bullet, this time.
He once went to school in a navy blue jacket with pink piping and got all kinds of crap for it, and he was only in preschool. He may or may not have ever worn that coat again. He also got his heart handed to him for bringing a stuffed white seal to show-and-tell, because it was a "girl" toy.
That one thrashed me.
And as he was flailing around in his bright pink socks all day, I thought to myself…now THIS is a serious benefit of homeschool. My kid can run around all day dressed however he wants and won't be tormented because his choices don't quite fit the world's gender expectations.
Yes, I know. Someday he'll have to face the homophobes and their children. And they will be mean, especially if he continues to dress in 1980s-throwback gear. And he'll doubt and question himself until all the pink is busted out of his little soul…
Or he'll ROCK THAT SHIT forever (which is what I'm kinda hoping for).
Because dude. The kid has STYLE. Here's the outfit he put together for his dad's birthday dinner: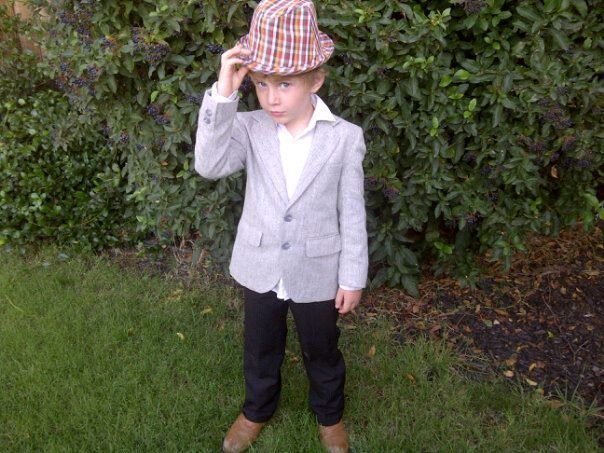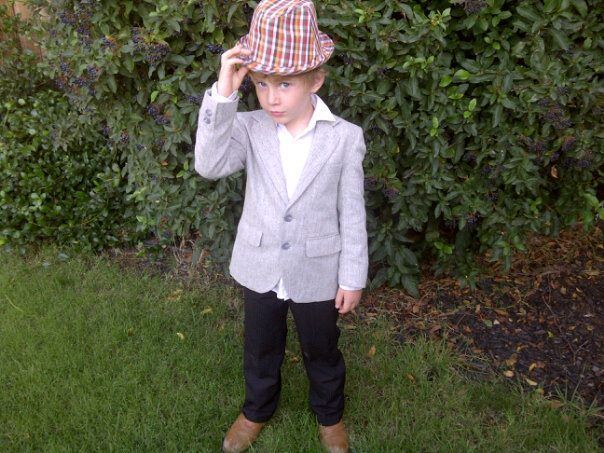 I love you, Rocket, with your pink socks and plaid fedora and big open heart.