In college, I drove a white 1986 BMW 325, a gift from my stepmother when I was 17. I loved that car. It was hers for ten years, then mine, and it was small and fast and just fancy enough to make me feel like I was somebody, or would be someday.
Perhaps that little car is why I drove alone so often, to no place in particular: toward the beach after high school, or San Francisco, or the river in the summertime. Sometimes I made it somewhere. Sometimes I drove around in circles.
My college town, Davis, frustrated me because there was no beach within thirty miles, no particularly lovely river to visit. It was hot and miserable in the summer and smelled vaguely of cow shit.
But nowhere else could I find the feeling I had driving my little car and listening to my favorite tunes, alone with my thoughts, so I drove wherever or nowhere for that feeling.
One evening when I was nineteen, I bought a pack of Camel Lights and headed west on interstate 80, toward San Francisco.
I wasn't going to San Francisco. I wasn't going anywhere. I was listening to old live Grateful Dead tapes and feeling lost and a bit sorry for myself while the rest of the world held hands. I had broken up with my boyfriend, again. When I met him at seventeen, I was sure he was "the one."
But he kept on being not the one, and my roommates and their boyfriends were irritating me.
Somewhere near Vallejo, just before a big hill that always made me feel like I was going too fast, like I would lose control of my car somewhere near the bottom, I saw a rest stop on my right, up at the top of the hill, and for some reason, I took the exit and parked my car. Perhaps I thought there might be a view. The sun was setting. I must have wanted to watch the sunset.
I sat on the hood of my car and looked out over the land beneath the hill – the spotted lights of a shitty valley town. I watched the sun go down, though it was nothing like the orange pink over Bodega Bay.
I smoked a cigarette, and smoked again. And maybe again, when I noticed a van parked two spots away from me with a man in the driver's seat. He got out, walked over to me, and casually began a conversation.
What I remember about him is that he was a white dude, at least forty years old, short, small in stature, thin, with short dark hair and dark eyes. He wore jeans and a black sweater. He appeared unassuming and friendly. I do not remember what he said to me, or why I engaged with him, or how or when or with what segue he shifted the discussion to my appearance. My face.
At that age, I had straight blonde hair that fell down past my waist. I was thin and strong from riding my bike every day to my class, and swimming laps when I could. I felt attractive. I felt wanted. I liked that. Maybe that's why I kept breaking up with the one who was supposed to be the one. Maybe I wanted to see who else would like me.
I don't remember what the man said or how long he said it, and I don't recall the tone in his voice or the look in his eye, so I do not and will not ever understand how he managed to work the word "modeling" into our chat, or why, more importantly, I believed him or cared.
And even more significantly, I do not recall and I will never understand why I found him to be legitimate, or forgot we were at a rest stop on the side of the freeway. I did not ask myself what he was doing there. I did not ask myself what I was doing there.
And I will not ever understand how I, an intelligent, strong young woman who fancied herself critical, with an impenetrable wall of self-defense, having grown up with a father and mother and brother who warned me about the evils of predatory men, how I, how I, grew confused.
I will never understand how he, a stranger, wrapped all of me, all I was and had ever been, into a tiny ball grasped in the palm of his sweaty little hand – a hand I could have broken. A face I could have smashed, or simply walked away from.
"You can do it," he said. "You can model for me and I'd like to hire you."
Did I tilt my head in doubt? Did I chuckle? Did I curl my lip in amused skepticism? He handed me a card with a phone number. Did I think that made him real?
"But what I need is to see your body."
There. There.
There is the moment I should have left. There is the moment I should have looked for other cars to make sure I was not alone. There is the moment I should have known.
But I did not.
"Will you show me now?" He asked.
As if I were floating, I got in the driver's seat of my fancy little car and he in the passenger's seat and we drove to a darker place of the rest stop and I lifted my shirt, the flesh of my size 34B breasts exposed, my nipples still hidden.
"Now take your bra off," he said.
His voice now was thick and heavy, fast and impenetrable. I was his now, it seemed. I was in some world I knew before, though it had been many years. Or perhaps it was a world I had never left, only convincing myself I wasn't a little girl anymore, and I could fight now, and I would know when I had to fight, and I wouldn't fall silent and complacent and participatory in my own abuse.
He was demanding, not cajoling. There was no doubt in his voice. I was his. I felt it, a snake whispering from the passenger seat, nudging me to look around.
I looked at him, and when I did, I noticed movement in his lap, a shadow in the corner of my eye, and when I focused on it, I saw, like a knife shredding the veil of my trance, his hand in his pocket, stroking his erect dick through his pants.
There. There.
I knew.
I pulled my shirt down and scanned the parking lot, aware now of the danger I was in. A car drove by the other side of the parking lot, and I loved the driver. His existence gave me power.
"Get out." I said.
I don't remember my tone. I don't remember if I tried to sound big or loud or convincing.
"Get out."
He did, without a word.
I drove away. East, this time, back home.
My heart pounded the beat of those just startled awake. When you're in a deep sleep and a bookshelf falls or a window slams. Crash.
My skin crawled. I wanted a shower. I wanted to understand what had just happened. I wanted to erase his face, his hand creeping across his groin.
But more than all of that, I wanted to erase me. I wanted no soul to ever know. I wanted no soul to know I was that weak, pathetic, illogical – and, dare we say it? – stupid.
My daddy didn't raise a fool. My mother showed me better. And I, I was more than this.
But I wasn't.
So I threw the card of that man out the window and never told a soul about this moment until right now.
Because everyone right now is talking about the girls who don't walk away. We wonder why they don't leave. We wonder why they don't scream fuck you and run, because some do, you know? Some of them waltz out with the fire of a thousand suns. They make sense. They are strong.
But what I want to say is that some of us were messed with as little girls. Some of us already know what it means to shut down and fold up to get through. Some of us have never tried the alternative, because we didn't know we could, or didn't find the power.
Maybe it's that. Or maybe it's that girls are taught from the moment the world starts patting our heads and putting us in skirts that we are "pretty" or we better be "pretty" and we are "pretty" for the boys, who want to have us, and we are taught that when they want us, we owe them, because we were pretty and they couldn't help themselves, you know – it's just the way they are.
So by the time we are in their apartment, having allowed them to buy us dinner – by the time we kissed them once – or spoke to them too long at a party or bar or rest stop, well, we led them on, didn't we?
And now we are theirs.
We are pretty. And they want to have us, and if we don't deliver, we are out of line, breaking the pact, fucking with the natural order of things. Blue balls, et cetera. You know. Perhaps we are used to enduring, to not liking it, to giving in. Perhaps we've done it countless times.
Or maybe it was just that the stars aligned in a way that night that removed my brain and voice and power. Maybe I was fucking sad and that's it. Maybe he hypnotized me. Maybe he saw me from afar and sniffed my weakness, or maybe, I was just plain stupid.
I will never understand what happened that night. I will never understand where I went, and how he won, but I understand why girls don't always run.
Isn't it strange, though, that I spent twenty years wondering why I didn't run, and no time at all wondering why a piece of shit man stroked his dick in my car, after spending an hour convincing me of his virtue?
Isn't it strange that in my weakness, I did wrong, but in his abuse, he owes no explanation?
That, I understand, though, because I am a woman. I believe women. I believe women who don't run. And though I wish every one of us that power, to fight and kick and fuck these bastards up, I know why we don't, I know why we hide, and I'm telling this story to come into the light.
I didn't ask to be harmed. He sought to harm. I failed to defend, and yet everyone – including me – is concerned with me.
And that is why we cannot run, sometimes.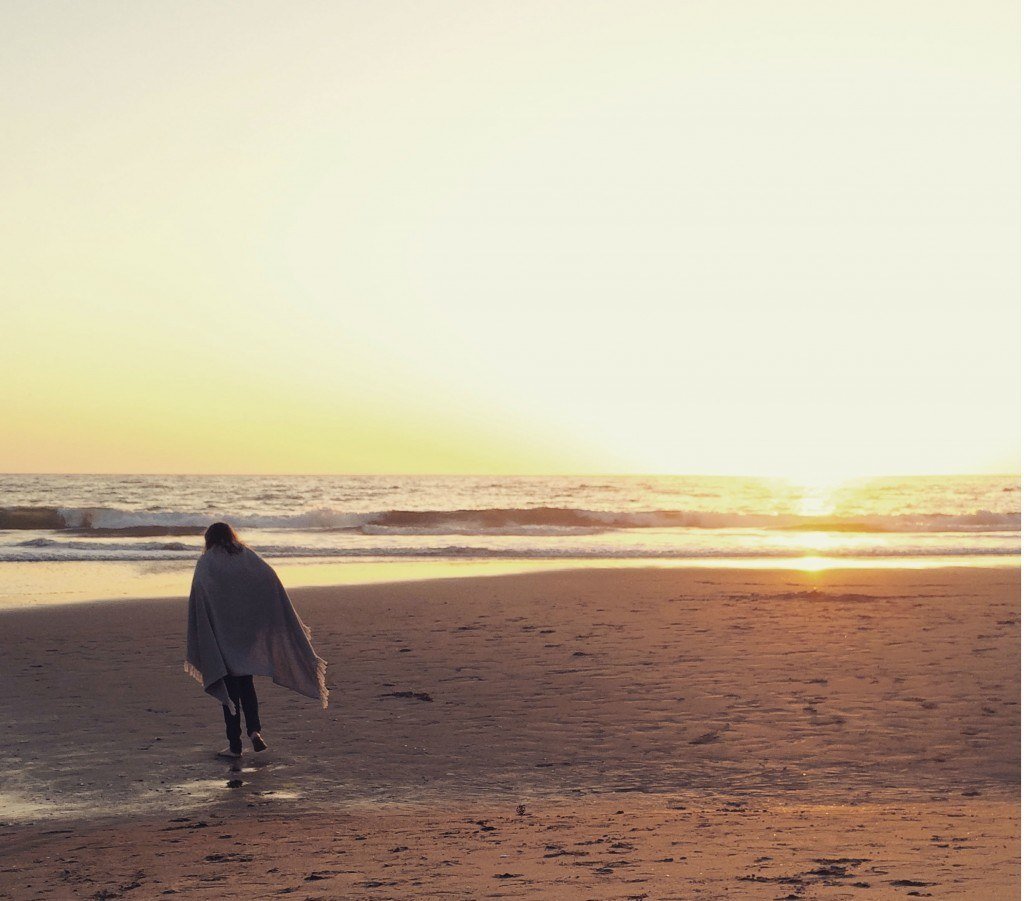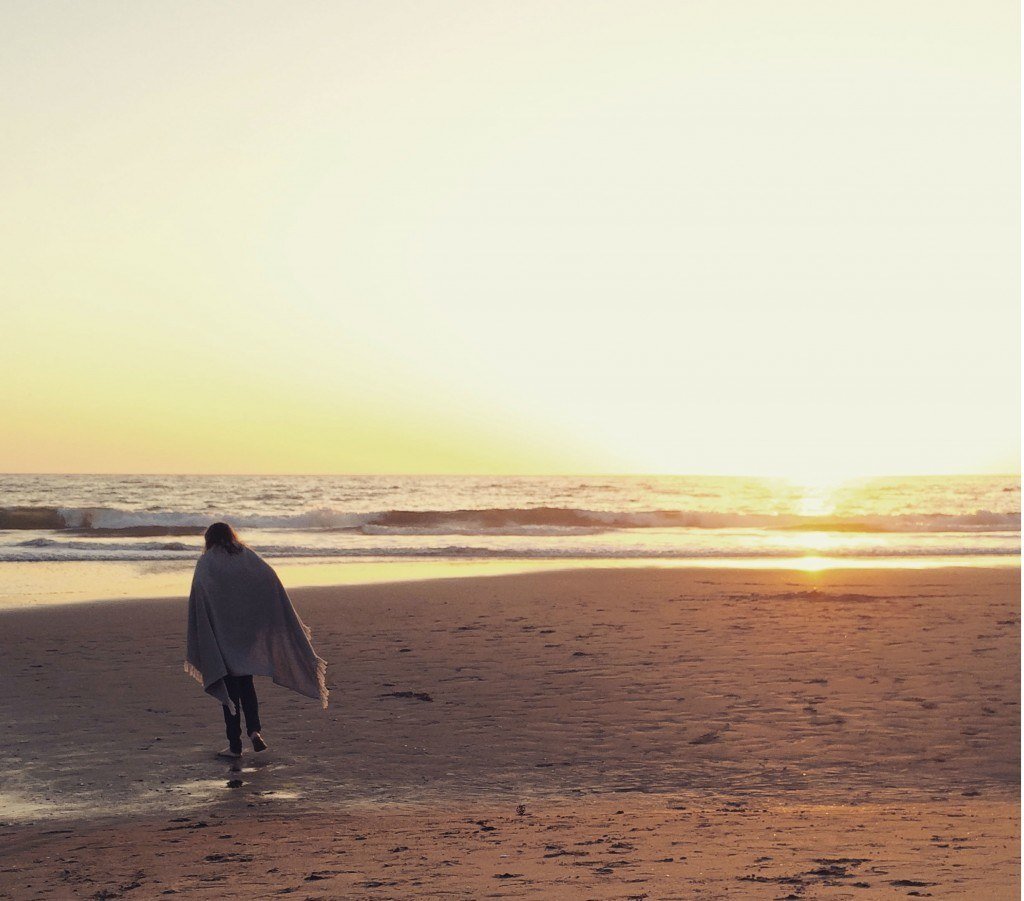 ***
Psst, have you subscribed to my newsletter?
You'll get notified of new posts each week, and access to writing I don't share anywhere else.
more stuff I shouldn't have said out loud: