So that didn't take long. We already have material for a new volume of Idiot Surfing.
Today we're featuring a Facebook post that asked people to complete the sentence "I suspected I was a crunchy parent when…" And as you can imagine, there are some real winners.
Please note: I have nothing against crunchy parenting. In fact, on paper, I'm pretty damn granola myself. But doesn't it seem that the crunchies are by far the most judgmental parents? Maybe I'm wrong, but it appears that there's an air of pretension surrounding the attachment-parenting thing – which seems weird, doesn't it? Hypocritical? Since we"re supposed to be the "enlightened," "accepting" ones? Ah, the complexities.
Whatever. Who gives a shit. Let's make fun of 'em. Here we go. I suspected I was a crunchy parent when…
"…my daughter looked in horror when she a woman feeding her child "poison" in a bottle!" – Really, lady? Really? Poison? Effing POISON? Could you just try for one single moment to enter the realm of the reasonable? POISON? Rat killer is poison. Chemicals are poison. Napalm is poison. Formula (you self-important small-minded jackass) is NOT poison. What if that woman can't breastfeed? What if the baby can't breastfeed? What if the baby was adopted? ARGH. It's people like you that make me a closeted crunchy mother.
"…I cried at the mere mention of giving my baby formula." – Yes. It's one of the great tragedies of the world. War, child abuse, cancer, and formula feeding.
"…I didn't want to pass my baby around and let others hold him." – Hey dumbshit. That makes you paranoid and possessive, not crunchy. The crunchies aren't afraid of germs. They love germs. Germs are organic. Duh.
"… I decided to breastfeed … co-bathe…child-led parent." – What the hell is "co-bathing?" Are you telling me that each and every night at 7pm you strip down and get in the bath with your baby? You have too much time on your hands, that's all. And "child-led parenting"? Holy hell, that's a good idea. Here's what "child-led" parenting would look like in my house:
Me, to my 5-year-old son: "Hey Rocket, what are you doing?"
Rocket: "I'm putting my penis in a funnel."

Me: "But you're supposed to be eating dinner."
Rocket: "This is more fun. I'm doing this instead."
Me, being a "child-led parent:" "Well okay, then. Does it fit?"
[2 hours pass]
Rocket: "Mama, I'm hungry!"
Me: "Okay, go eat the dinner you didn't eat 2 hours ago. By the way, what are you doing with the cat?"
Rocket: "Oh, I tied her paws together with pipe cleaners and stuck her in this pillow case and now I'm going to tow her around behind my dump truck. She likes it."
Me, being a "child-led parent": "Very nice, honey! Excellent creativity. I support you in your ideas and free-play, so have fun and, if possible my sweet bundle of lovely, try not to kill our kitty, mmmmkay?"
(Okay so I have no idea what "child-led" parenting is for real, but it sounds bad. I mean shit, if kids could parent themselves, why would they need parents?)
"… our favorite music is the sound of the wind in the trees." – Yeah, hate to break it to you, but the sound of wind in the trees is not music. It's the sound of the wind, in.the.trees. That is all.
"…I can't travel because I don't have my refrigerator and pantry with all organic fresh foods." – Oh sweet Jesus where do I begin? You're just an idiot. Just an idiot. There is nothing else to say. No way to expand. Except I should mention that your kids are undoubtedly going to hate you, partly for sheltering them from the world because it couldn't provide "organic fresh foods," but mainly just because you're an idiot.
The end.
______
While waiting for the next edition of Idiot Surfing, perhaps you could donate 2 clicks to a super worthy cause. There are only four more days. And then, since I'll probably never be nominated for anything again, I'll leave you alone forever. Well, on this particular topic.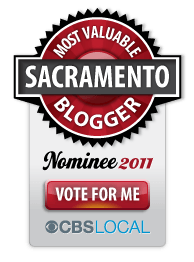 more stuff I shouldn't have said out loud: