Tomorrow my husband turns 30.
Yes, baby boy. I know. I know.
I robbed the cradle. When I met him he had just turned 19. I was 21. I thought if I got a young one I could mold him into whatever I wanted.
I thought wrong.
Actually that's not how it happened. I didn't really choose him. He was sort of chosen for me, by whatever it is that determines that sort of thing. We met and the whole thing felt like "oh, you're here, okay," and that was it. We were together. There was no dating or uncomfortableness or discussion. We were just together. I loved him completely and totally, immediately.
And I love him now.
When I met him he was a scrawny fro-headed ranch boy with a giant overgrown untrimmed beard and the warmest brown eyes I've ever seen, and eye-lashes that brushed the tops of his cheeks. The first night we met (we were partying at my house) I couldn't really tell what he looked like due to excessive facial hair, so I got him drunk and shaved his beard off. (Don't say I'm not classy.) He kept calling my "Jennifer" or some nonsense and I kept shaving. I saw that he was indeed handsome, and confident and a smart-ass, and kind, but it wasn't all that that made me try to convince him to not leave (incidentally he stayed, passed-out face-down on my futon). Romance is the word you're looking for. Romance.
It was something else that drew me to him.
Something I can't really describe.  Something like coming home. Something like settling down next to your best friend, who, incidentally, happens to be the hottest male to ever cross this good planet.
Eleven years later he is no longer scrawny, though pretty much every other feature remains unscathed. He's a grown man with broad (gorgeous) shoulders and his pants fit (mostly) and his hair is (usually) contained, and I think it's pretty safe to say the man is strikingly handsome, but all that held me then – all that I can't quite put my finger on – all that pulled me close to this stranger – holds me now.
You see, Mac comes from the old school. There's something about him one doesn't find very often anymore among people in our generation (and younger).
The man works.
He works.
He serves his family with fierce loyalty.
He works all day as an iron-worker, gets home and takes his kids to the park.
He doesn't stray. He doesn't complain. He doesn't feel like it's somebody else's job (whatever that is). He gets up and helps. In short, he's a fucking badass who's got nothin' to prove and works on behalf of his family because it's who he is, it's what he does. He devotes himself to us. For us. Unceasingly.
I have an incredible amount of respect for this man.
By the way, if I hear one more story about the jackass unemployed deadbeat husband who sits around the house all day playing video games and drinking beer while the wife works 2 jobs, picks up the kids then comes home to make him dinner and clean the house…fuck me people…I'm going to lose it…but I digress.
Anyway, I'm not trying to brag or flaunt or claim I know how a "man" should act – all I'm saying is I believe I am damn lucky to have a husband who works with unflinching energy, who sees his wife and children as his whole life, who wakes up with the baby at 5am on his days off no matter what, so the wife can sleep in – who knows how to lift iron beams, fix shit, AND cradle a newborn.
Yeah, his fingers are black from grease. And it's not rare for him to have chicken blood in his ear (he raises free-range chickens in addition to iron-working and butchering on his dad's ranch). And he quite often smells a little funky. And he's gone a lot, working.
And he's about as neat as a flea market. And he has a startling lack of interest in postcolonial theory.
But I stand in awe of him. Every day I find myself thinking "Wow. Doesn't he get tired? How does he DO that?"
[Well, that, and "how can somebody look that good in overalls?"]
If we're all hanging out and somebody realizes they forgot something at the car, he's the first to volunteer to go get it, even though it's a ½ mile away. He just jumps up and does it. I look around and think to myself "huh, sucks to be you. Now leave me alone and let me enjoy myself."
Last weekend in Monterey, he got up with Georgia at 5am (even though we both went to bed at 1am) and proceeded to pack her up in the stroller and walk outside, for TWO hours, around the streets of Monterey, so I could sleep. I didn't even ask him.
I mean who does that shit? And if they do it, who does it willingly?
Lost art, in my opinion. Most dudes I know are lazy-asses just like me. There's no way in hell I'd do the things he does without at least a few minutes of whining and then, if I did do it, I'd hold it over your head for, oh, I don't know, forever.
You would owe me for pretty much the rest of your life.
But he doesn't even bring it up later – and 15 minutes after he gets back to the hotel room, when I still haven't had enough sleep and I'm cranky and pissed off he says "Janelle calm the fuck down," then he hands me the coffee and scone he brought me. Even though he could, he never dangles his efforts over my head, you know…"but I just took the baby for 2 hours on a walk around the cold streets of Monterey, what the hell are you complaining about?"
"Nothin', honey."
I'm not complaining about anything.
Thank you, my husband.
Thank you, Mac.
Happy 30th Birthday. I'm glad you're on this planet. I'm glad we found each other.
You are my heart.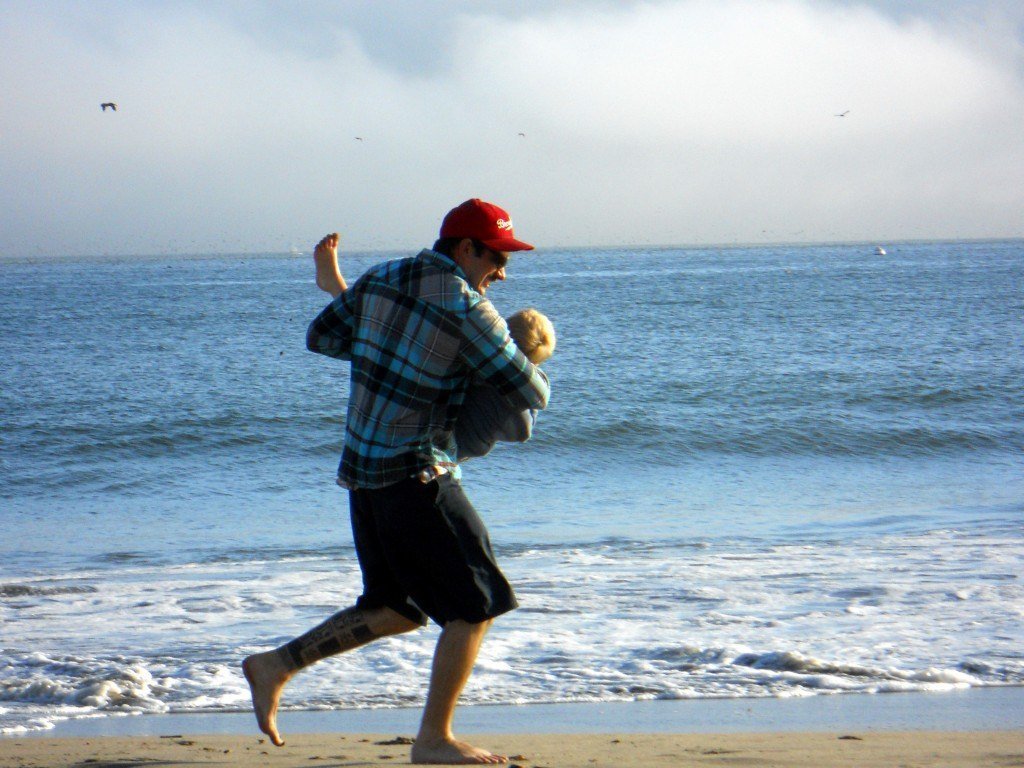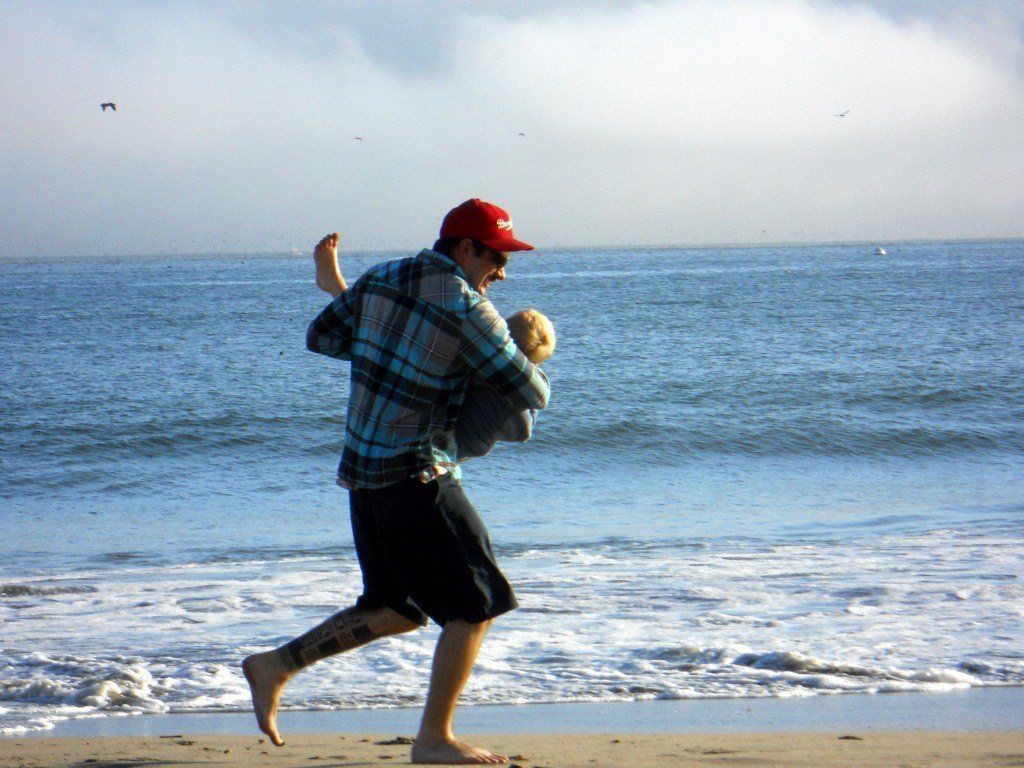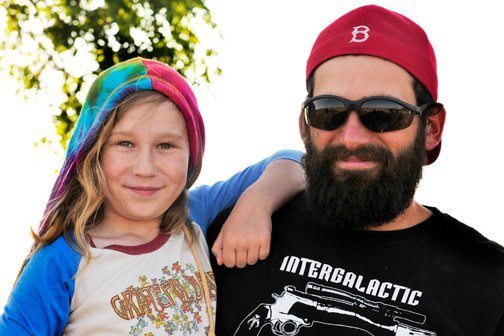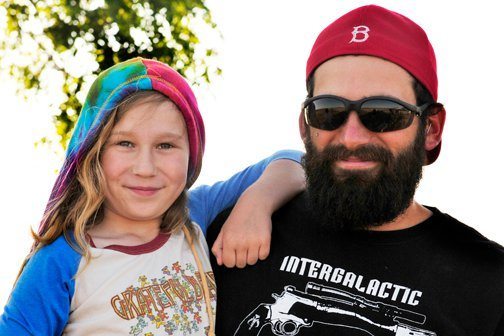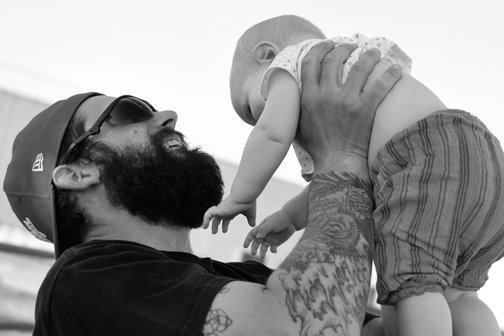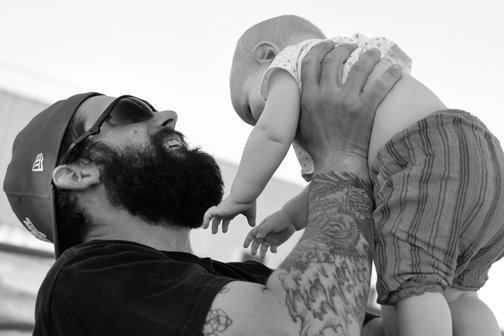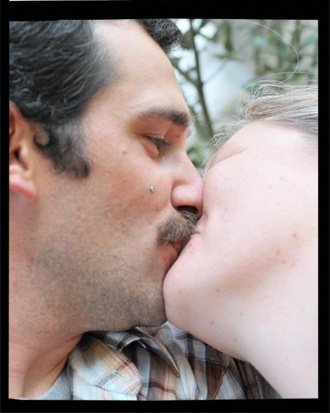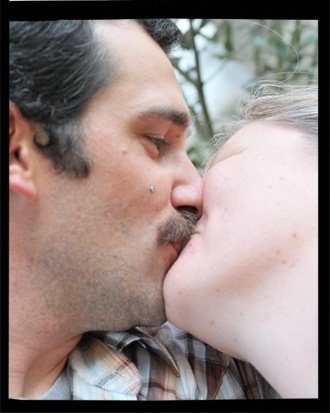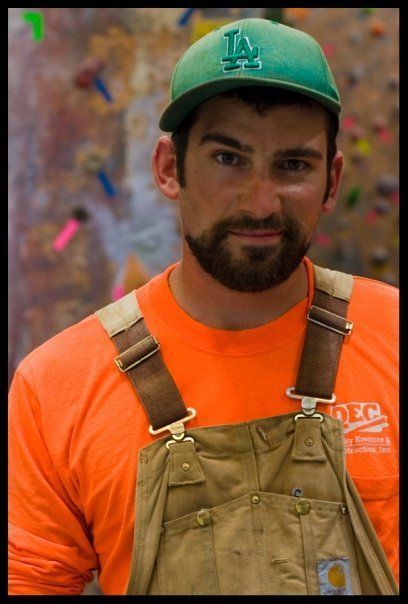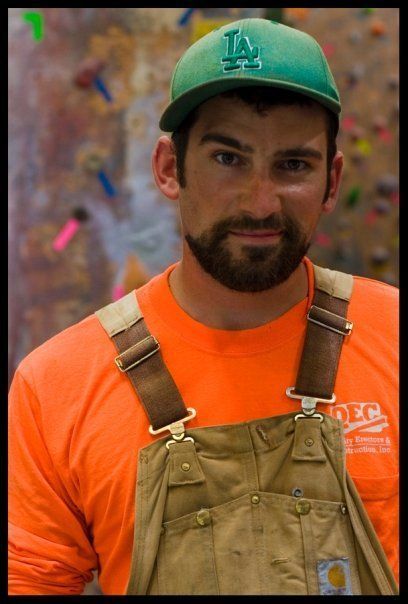 more stuff I shouldn't have said out loud: