We all know an infant "sleeping through the night" is the holy grail of parenthood about 12 of us have actually accomplished but all of us are somehow expected to make happen, but hey. Who the fuck is counting?
And we all know that if your baby is not "sleeping through the night" one of two things is happening:
Your baby is an asshole. No wait. That's not right. She's a "bad baby." Bad babies don't sleep through the night. GOOD babies do. (Knowing this, sometimes when my baby wakes up at 3am, I hold him close and look him dead in the eyes and say "Arlo, STOP BEING A BAD BABY. Don't you want to be good? Good babies don't demand the boob at 1am 2am 3am and 5am. They are GOOD in that they comprehend the sleep needs of their parents, at 8 months." Strangely, he just looks at me like "Why is there no nipple in my mouth, loser?")
YOU are an asshole. That's right. Stop complaining. You're having sleep problems because you haven't SLEEP TRAINED your baby.
So basically if your baby is not the problem you are the problem. Simple.
Oh just knock it off. I'm not trying to make an argument about sleep training or not sleep training. Well, yes, I absolutely think you are a dick for letting your 3-month-old scream uncontrollably until he vomits on himself and then on the 3rd day he gives up and you're all "SUCCESS!" and tell all your friends about it on Facebook. Sorry, but that's some fucked-up shit. On the other hand, if it keeps you from driving yourself off a cliff, do what you do. Whatever. Perspective.
But most people don't do that. And there are many variations of "sleep training" and most of them are pretty civil, from what I hear, having never actually successfully "sleep trained" anything in my entire life.
The only one to not sleep with us and nurse pretty much all night was Georgia, who actually screamed "Thank GOD I'm FINALLY FREE!" when we put her in a crib at 3-4 months.
My friend said she got her 9-month-old to sleep half the night in the crib (I only want a few hours, folks, JUST A FEW) by going away for 2 days and having her husband give the baby a bottle and then back in the crib, with some limited crying. Next month I'm going to a beginners' yoga retreat (THEY PROMISE ME FAT PEOPLE CAN DO YOGA) at an ashram in the Sierra Nevada (I can't make this shit up), so our plan is for Mac to attempt the same.
My expectations of this working are hovering around 5. Percent. As in, 5% likelihood of success.
Why? I don't know why. Because we suck. Because we're subpar humans. Because we've just never done it. Because the crying makes my soul hurt. Because maybe I have defective children. Because I DON'T KNOW WHY.
Because a good portion of my life feels like a constant state of "winging-it" while the rest of the world appears all in control, planned out and solid, while I'm over here flailing in "WTF is happening" land and wondering how I could get my hands on some of the Kool-Aid they've evidently consumed.
Actually, maybe not.
But I know I'm not the only one, and so, this post if for you, losers who have never successfully sleep trained their children. Or really, anybody who has kids who aren't "sleeping through the night."
LOSERS.
I get you.
Does your head hurt every single day when your eyes open? Me too. Sometimes my cheekbones ache. I didn't even know that was a thing until this most recent one came along.
Usually my eyes open and I think to myself "Oh god no," which is not exactly a "fresh start" to my morning but we do what we can. The prospect of copious amounts of coffee and having no choice whatsoever in the matter are the only two things dragging me out of bed. I rely on the bright screen of my phone and the utter cuteness of my baby babbling next to me to remind me that dying is not the way to go here.
LEAVE ME ALONE I'M A LITTLE DRAMATIC SOMETIMES.
And I understand the weight. On the shoulders and forehead and back. It hurts almost all the time. I want to get to the gym but I can't. Well, I can, but it's so much. If I ate better I'd feel better. Why the simple carbs when I'm tired? Why the sugar? Next month I'm going to an ashram where I will be whipped into shape faster than you can say "loose-fitting hemp pants."
I imagine I'll come back a yogi.
Sometimes I put the milk in the cupboard, and sometimes I get really, really angry at my kids over really, really stupid shit and as it's happening I realize I am actually nearing the delusional insane/profound irritability state of sleep deprivation and I think to myself "JANELLE YOU MUST SLEEP TRAIN. DO SOMETHING!"
But when 10pm rolls around I just collapse again into bed, with my baby at my side, because sleep, now. I guess. I don't know if I could do this if I had to work outside the home. What did I do before? I can't recall.
BTW: Why do we get on each other's cases for sleep training/not sleep training when the real thing we should be enraged insane livid pissed about is that WE HAVE NO FUCKING PAID MATERNITY LEAVE in this country?
And then there's the weekends. If my husband's home, he takes the baby in the morning and I feel 40-60% human again.
And I get that sometimes the whole house is asleep and you're awake and then you're sure you really have lost it because what are you doing awake? But the quiet.
And I get that sometimes you hand your baby to your partner and say "I need 20 minutes without a human touching me, looking at me, actually, near me at all."
And, if your partner works and you stay home (and therefore the nighttime parenting usually falls on you), I get wanting to bludgeon the motherfucker (lovingly, of course, and just a LITTLE) with something that will hurt but not kill because just look at him over there snoring (the partner, not the baby).
And I get that none of that is all there is, and there's the cuddles and laughing and baby snores and fists and the smell of them after the bath as they tuck up against you, and the kiss you give his head anyway, 3 or 9 or 12 times a night as you do that grab-and-roll thing to nurse on the other side, and the softness of the breath, the cheeks and neck. I know there's a gratefulness that you can be there, even as you're hating it, and the oldest one will be 18 in 5 years.
There is always that, too, or maybe that's only because I've been doing this for 13 years, and it feels like 9 days, and one of them is going to go soon. I'm not saying I know more than you. I think it's pretty clear I don't. And I remember when all I felt was resentment. Love, but resentment. Because it couldn't possibly be this hard, and yet it was. And I couldn't see through or out because I had never gotten through or out but now I have a kid who doesn't need me at all at night, and sleeps in a space all her own, and with her, I'm through, and out, and can't even recall.
So now, now I'm not angry. I'm just tired. Well, sometimes I'm angry.
And I still haven't figured it out.
And maybe you haven't either.
So I wanted you to know. You're not the only loser. And when I come back a yogi, I'll tell you everything about how to fix all your shit, because I know, I know it's right around the corner.
The same. The tired.
The end.
It's all right there. Or here, actually.
Right here on my fucking chest.
*******
We're all facing the "most sacred job in the world" armed with nothin but ourselves.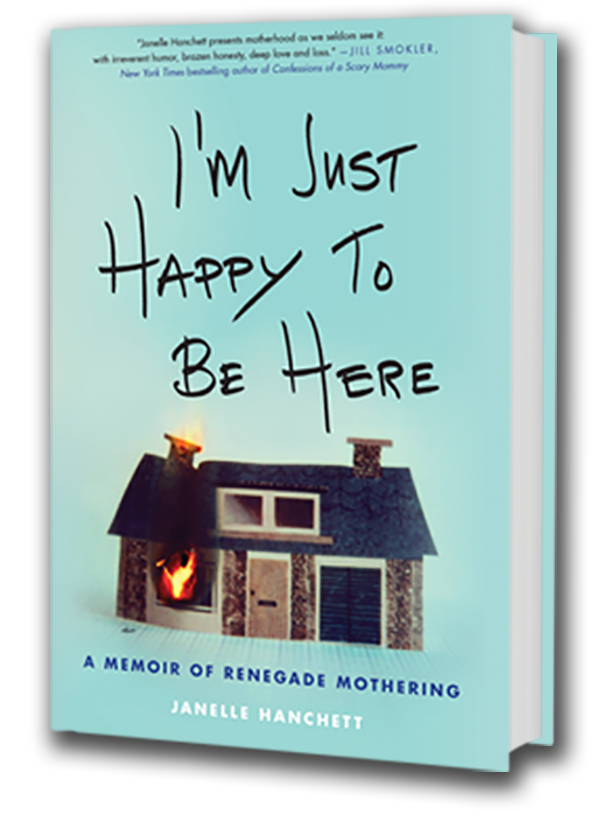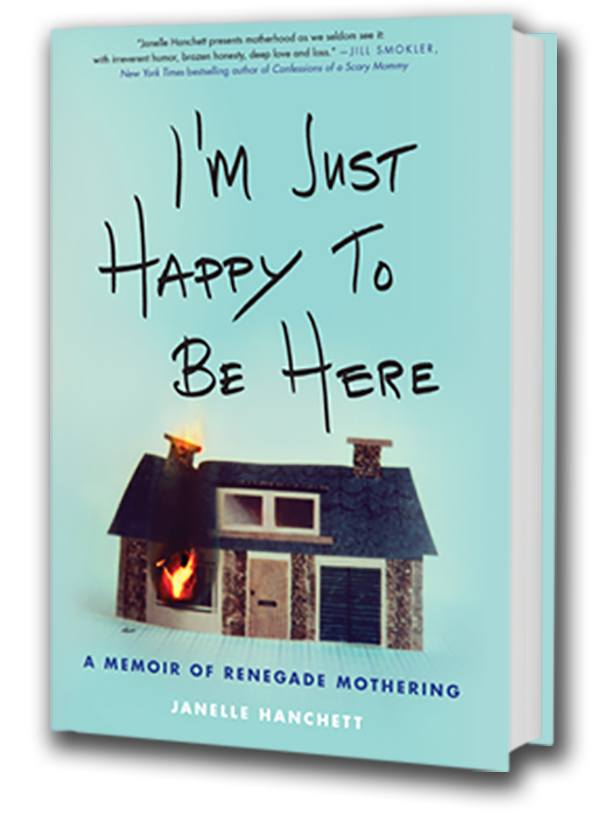 I insist there's beauty right there. And a shitload of humor. A SHITLOAD OF FUCKING HUMOR. Because it's funny, goddamnit, the whole thing.
And I wrote that too.
That part was really, really fun. Alongside even the most intense parts of that book, I was laughing my ass off (IN MOMENTS, okay, I'm not a monster). I may be a monster.
Somebody messaged me today saying her favorite passage in my book was the dinosaur porn one. Here it is:
"Let's not talk about how we all became better versions of ourselves the day we became parents, and, please, would you stop pretending you did? Because your holier-than-thou shit makes me worry you watch dinosaur porn after the kids go to bed. Your steadfast focus on seasonal cupcakes and organic kombucha concerns me. Look, I've got some too. I know all about gut flora. But please. Is that all there is?"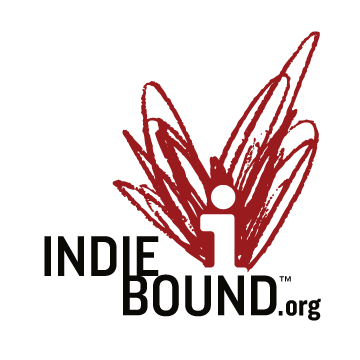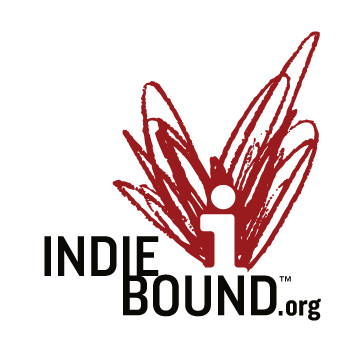 more stuff I shouldn't have said out loud: