My husband was called to work out of town and I'm fucking pissed. Sometimes I resent the shit out of this motherhood gig, the way it goes down for me.
Yeah, I said it. Sometimes I don't want to be the one on whom the KIDS ALWAYS FALL. Sometimes I don't want to be the one "with the flexible career" who picks up the slack when my main-life-partner has to build shit in another town. (Hey internet incapable of nuanced thought: I'm not talking about all mothers. JUST ME.)
Sometimes I don't find this fulfilling and I want a few (hundred?) things to be about me and I wonder what exactly I was thinking when I was all "Yeah totally let's have LOTS O' CHILDREN!"
(But then again I don't really wonder because yesterday I watched my beautiful first kid push my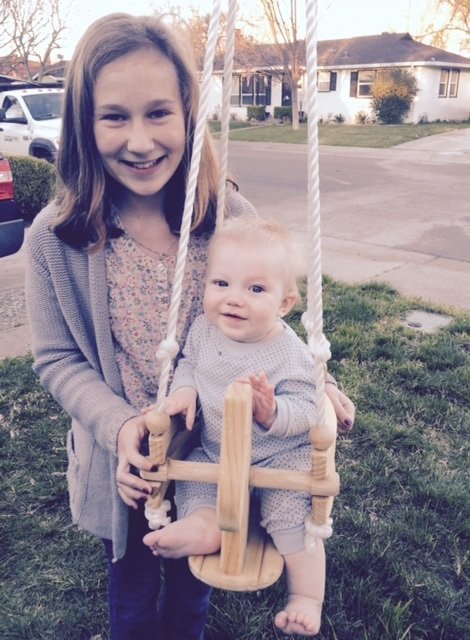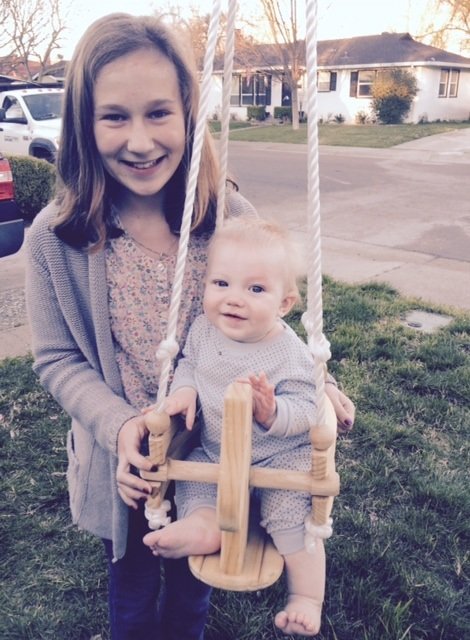 squishy last kid in the little wooden horse swing and I felt the pull of their love as if it were its own special force field.)
Sometimes I don't want to be the one nursing the baby, though I don't want to formula feed, either. And sometimes I loathe being the one who gets up in the night because I can "take a nap" if it really gets tough (AS IF THAT NAP EVER HAPPENS), but I like being here for my baby and when the kids get home, and it means something to me to work in that damn co-op preschool. I'm so here for the little angel terrorists.
But you know what?
FUCK THE LIE THAT WE CAN "HAVE IT ALL."
My career has been central in our past. And it was his career that allowed me to go to graduate school, and if one single douchebag on the internet attempts to talk shit about my husband or bring up some second-wave feminist bullshit they learned in Gender Studies 101 back in 1989 about "women getting out of the home" and "shared partnership" or whatever the fuck you gleaned from your Gloria Steinham-worshipping instructor, well, I don't know what. I won't approve your comment and I'll visualize shoving The Feminine Mystique up your misguided judgmental ass.
Kidding. I'll totally approve your comment. But the ass-book visualization is true.
I don't care what you learned in class or believed back in 1973: THIS SHIT AIN'T FIXED and some of us still find ourselves unable to find the glorious holy grail of the work-life balance, "have it all" goodness allegedly bestowed upon us by our crazed bra-burning predecessors.
That's because it doesn't exist and we were sold a lie.
I bought it. Hook line and motherfucking sinker. But that's not my problem. My problem is I have 4 kids.
Is that my problem? Does it really matter? Little late now.
At any rate, I'm sure if I made better life choices I would find myself in more amicable life conditions where I could be Janelle Hanchett, Wildly Successful Writer and Top-Notch Mother, but instead last night I screamed at my toddler for flailing one more time in her chair at dinner because I'm so tired my face burns and I'm sick and bitter about my life being placed on hold because my husband has to work out of town, and I'm pissed off that we can't survive on one income alone but I don't make enough to justify working out of the home (um, childcare for 4 anyone, anyone, Bueller?), and I want to write a screenplay with a badass filmmaker who wants to work with me and there's a draft of a book saved in MS Word so neatly and hopefully but starving for hours of merciless revision, and an agent who asked for a proposal (but was abandoned by me approximately 18 months ago), but the mortgage. It needs to be paid in a week.
Fuck it. I want to give up. I won't.
But I want to, today.
How much self-pity can fit in one belly, I ask you? (I'm doing an experiment and I tell you it's A LOT.)
I worked out of the home for a long time when I had fewer kids and it was worth it financially. That was one of the biggest crocks of shit ever. All the work of the week was just moved to the weekends and I just found myself stuck OUT THERE when I wanted to be IN HERE and if a kid got sick by god I was screwed and leaving a 4-month-old was like wrenching my guts out of my soul (drama?) and then I just sucked at work AND at home and found myself getting older on a rat wheel in a shit home in a shit area where the schools sucked and had no resources to help my dyslexic son. So we moved to a better area, where life costs more.
Oh the tangled web.
Which reminds me, can we please stop making these issues about MORALITY/right-and-wrong when it's really about ECONOMICS? Can we please stop bashing women in and out of the home as if we all wake up one day and say "You know what? I'm just going to DECIDE to work or stay at home!"
Most of us are here or there because we are responding to the ever-evolving circumstances of our lives, and sometimes those circumstances are clear and good and neat (you know, for a week or month or two) and sometimes they RELEGATE US TO ONE ARENA OR THE OTHER WHETHER OR NOT WE WANT TO BE THERE.
Fuck the lie that we can have it all.
I get a little here and a little there and some success here and there and a baby, one two three kids. It's my fault.
I made this bed. I'm restlessly not sleeping in it.
I nurse my baby at 3pm and play with him and want to burn his fuzzy chicken feather head into my mind forever, I love him so. I watch my husband roll out in the morning and he's gone to work. I feel slightly resentful that he goes up and away, alone. Maybe I would give anything for a workday alone.
Then I remember that sucked too.
I'd rather be here.
I'd rather be there.
I'd rather be both. I am both. I "work from home!"
I hate both.
I try, I fail. I'm going to make it to kindergarten info night this year. I found a babysitter for a couple days a week so I can write. When she's sick I am wordless. I stay up until midnight staring at a blank page. No matter, because there's the baby again. Nobody's explained to him that sleep is possible without a nipple in the mouth.
They tell me to sleep train. It feels wrong. They tell me I can do anything. They tell me I'm enough. They tell me I can have it all but it seems they're just saying DO IT ALL.
Some tell me I had too many kids. I tell them "NO FUCKING KIDDING ASSHOLE."
But I would have 3 more if I could.
I can't find my way sometimes, wedged here in this half-in half-out workplace, neither fully stay-at-home nor fully "working mother."
I can't find my way in and I can't find my way out so I just keep moving here, and there, to preschool, to the doctor's office, to the classroom where I teach, to my baby's petal lips and dimpled fists, to the most beautiful lie I've ever bought.
They say I'll look back and love these times. I could punch them in the throat, if I could only find them. If I weren't too tired to search. If I weren't too busy looking for my other fucking shoe.
In a few hours my kids will be home and I'll make them dinner, teach them manners at the dinner table and ask about their day. We're out of Cheerios and lunchmeat. I want to write fiction. That's my next frontier.
I have 2,000 stories to tell but I'm living one I can't contain, can't write, can't hold and can't understand.
I have it all, except that. I have it all, except an answer. Tomorrow I'll figure out there isn't one, and become okay right there.
Or, I guess, I'll become okay right here.
more stuff I shouldn't have said out loud: