If you are a woman, and you critique social, political, or cultural institutions, figures, or narratives through your voice, art, writing, music, or social media, you will be called "angry" and told, directly and indirectly, to "calm down."
Behave better. More pleasant, please. Maybe add a bow to your hair. 
If you are a woman of color in the aforementioned scenario, you will be called "angry" even if your tone is not angry at all, and Super Helpful White People will instruct you how you could "gain more allies if you were nicer."
(People sit DOWN with that redemption bullshit. Nobody needs you.)
If you are a woman and you write satire, which, by definition, is used to call out another's bullshit by elevating the situation or behavior to ridiculous extremes, you will be told you are "shaming" that "poor soul." Even if the poor soul in question SHOULD be called out and NEEDS to be called out and you, as the motherfucking critic, have CHOSEN satire to do so.
That's right: "shaming."
Mean girl stuff. You know, vaginas in dispute.
If you are a woman and you say things people don't want to hear, and you refuse to do it in a tail-between-the-legs, indirect, gentle, subdued way, your argument will be reduced to perpetuation of "mommy wars" or some other contrived battlefield of female bickering.
And as such, people will dismiss you as just "too much."
Yes, even if your critique is balanced, researched, thoughtful and nuanced, your arguments will be ignored in light of your TONE. Your words will be reduced to the ravings of a "jealous," "envious," and "hateful" "shaming" woman.
But if you would have been nicer we would have listened to you, so it's your fault.  
One wonders how many male comedians are told they are "shaming" people, how many male social critics are told they really should "stop being so angry." That they are "mean" and "envious" and that is why they're cracking jokes and writing satire and political commentary.
Even if the thing you're writing about deserves anger, outright rage, clinched fucking fists and screams, even if the thing kills people, rapes people, unjustly incarcerates people, removes freedom and bodies and choice – the violence of the thing itself will fade to nothing under the shadow of your unpleasant delivery because check it out: YOU CAN SPEAK OUT BUT DO IT WITH YOUR INSIDE VOICE, please.
Nobody likes the yeller.
In other words, you're not making me feel good about this topic, and I like feeling good, so in the interest of my feelings, please deliver ideas to me gently in a way that makes me feel good about myself and my pick-and-choose activism so I can go home and remember what an aware and enlightened human I am.
I love supporting causes, but I don't like feeling uncomfortable. 
And it's not just expected of women writers. It's actresses and musicians and teachers and mail carriers and doctors and marines. Mothers and daughters and wives and friends.
WE GET TO BE FUCKING ANGRY SOMETIMES.
We get to say what we think in the way we want to say it.
And we get to say it out loud. And loud.
We get to not be "nice." And they get to deal with it.
If you are a woman and you critique and publicly analyze people, systems, and rhetoric of society, you will be called mean and "judgey" and angry and irrational and shaming and "not displaying your best self" so often that one day you will wonder if they are in fact correct.
It will creep in unannounced and plant itself right there in the center of your mind, where faith in yourself lives.
You'll wonder where it came from, that voice. Was it there before? When did it arrive? When did I grow afraid?
When did I start wondering if it is worth it?
When did I grow so tired?
And when you sit down to write that thing you want to say, you will wonder if silence is perhaps a better option, because you're not sure you can take one more assault reducing your brain to petty shit-slinging, your voice to the squeals of a little kid not getting their way.
In that moment I hope you come back and read this, and say it anyway, because every time you do, I hear you, and I see you, and even in your rage I witness your love, and turn around to do the same, maybe even a little truer than last time.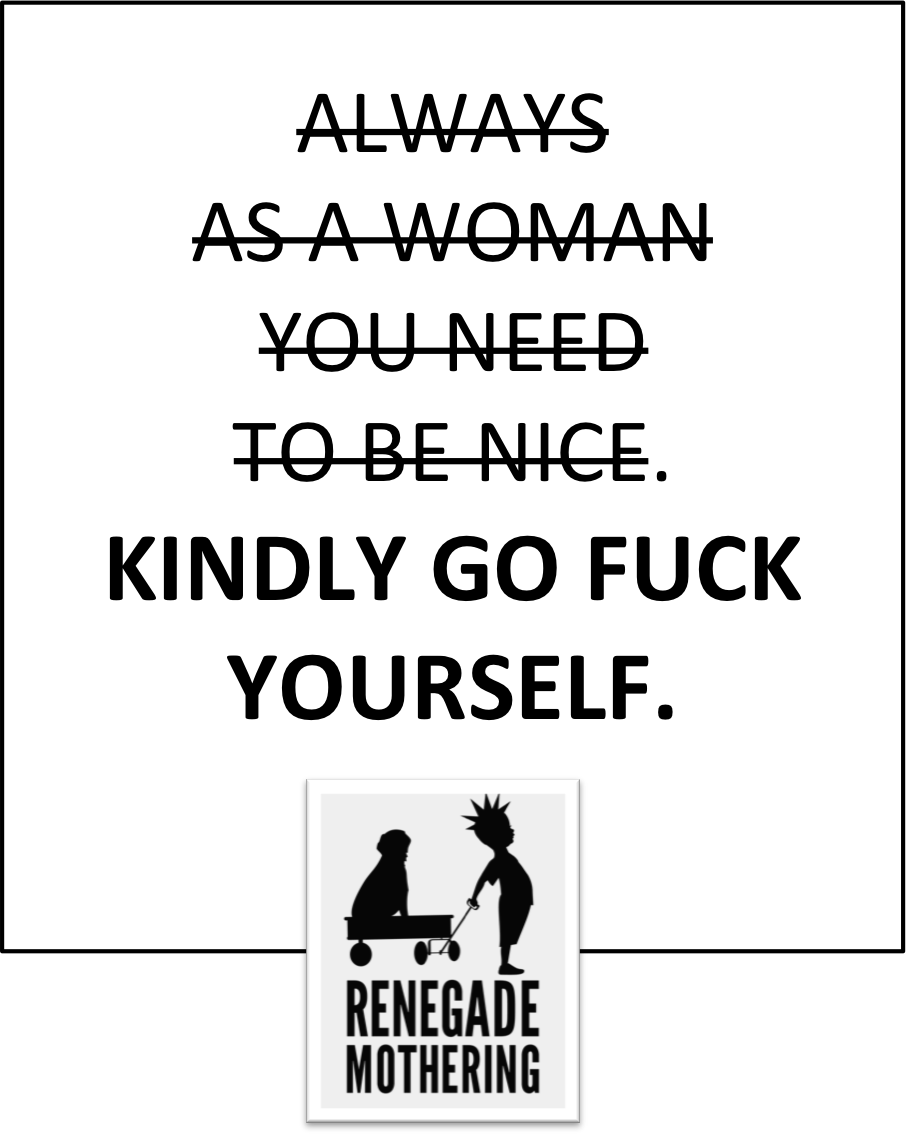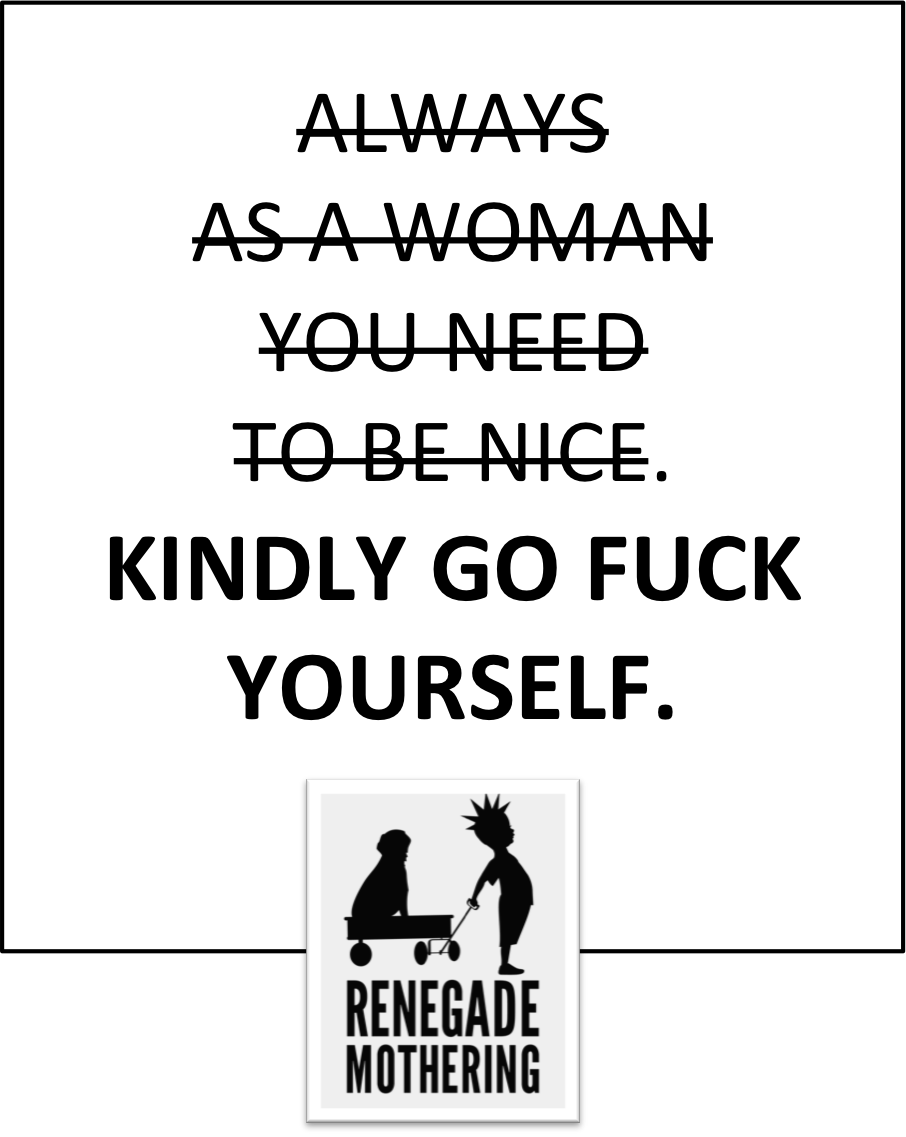 ****
LOUDLY. Or quietly, actually. It's cool.
We just need you to say the thing as opposed to not saying the thing.
We start May 24 (and we need your voice).