Can somebody please explain to me why we aren't supporting the hell out of parents of teenagers?
We have pregnancy groups, newborn groups, baby groups, toddler groups. All the mommy groups. Of course, who knows if those are good for much beyond increasing insecurity and vague shame, but whatever. At least there's a place to go to meet other parents sitting on the outside of the group wondering what the hell is going on.
There are endless articles and forums – again, most of which are useless – but still, they offer a sense of everyone going through the same shit.
I have a teenager and a near-teenager and I'm going to say something really loud so it's really clear: Parenting a teenager is the hardest, loneliest, most emotionally trying phase I've ever experienced as a mother, and by far puts the biggest strain on my marriage, and our family as a whole.
There. I said it.
And it's LONELY. Did I mention that? Because there seems to be an expectation or idea that the kid is "already raised," that they're "done." That since they can bathe and dress and feed themselves, parenting them isn't as difficult as caring for a newborn.
Of course this isn't Parenting Struggle Olympics, but I have to say, in my experience, newborns don't have shit on teenagers. Okay, they may literally have shit, and newborns are physically more exhausting, but when it comes to emotional and mental toil, teenagers have proven significantly more trying than those tiny bundles of squishy milk breath.
And here's why: Setting aside postpartum depression and anxiety, newborns are relatively simple. They're difficult, but overall, kind of simple. They need clothing, holding, feeding, changing, bathing. It's an incredible amount of work, but it's a clean difficulty, a straightforward work, and if we surrender, and stop trying to control the little monsters every waking moment to FIT INTO OUR EXCEL SPREADSHEET OF BABY, we settle into a little groove.
And oh, they offer so much in return, and so immediately: Smiles, coos, new developments every damn week. Baby breath. Chubby thighs. Their little bottoms in the air when they sleep. Omg I want another baby.
And babies, well, they tend to not go for the jugular.
I can't recall a single time my infant said a thing that touched my deepest insecurity as a parent, a personality trait I'm ashamed of, a real flaw I have that is suddenly being held against me by a human whose cell phone bill I pay for.
I can't remember a time when my newborn pushed my button so hard I texted her father and said, "I'm kicking your child out of the house today, so say goodbye."
They are complicated, these teens. They are mercurial things with a sense of what about me that defies all reason. Your whole day can revolve around a teenager's activities, needs, and wants, and at the end of it, if somebody does something that doesn't align perfectly with the teen's idea of what he's owed, he'll look at you and scream: YOU DON'T EVEN CARE ABOUT ME and slam the bedroom door.
Leaving you wondering what, exactly, you just did all day if not demonstrating my care for you.
Even when they're in a good mood, they're a lot. Talking constantly about themselves, or not at all. The former is exhausting. The latter causes great worry that they're smoking meth under a bridge while selling illegal porn to minors.
Mmmkay.
Teenagers can clear a room in 30 seconds with their attitudes. And about the most immature shit. They look so much like regular humans, but then you see them entitled and arguing with a 7-year-old or toddler or getting pissed because the family movie isn't the one they wanted and you're like: Would you please make a decision: Are you 16 or five?
Yes, these teenagers are going to need you like no kid has ever needed you, and they're going to need you no matter what else you have going on that day, or how badly you need to get out the door, or how many other kids need you.
Sometimes, I spend so much on my teenagers, I have nothing left for my other kids. My husband and I fight. The little kids get forgotten. There's a lot of guilt there, for me. The teenager tantrums fill the house with a gray, heavy angst. We all feel it.
And then, when you try to point this out to said teenager, they defend themselves with their last breath and just can't see their own attitude while they roll their eyes and talk to you like a rat the cat just dragged in. It's dizzying, and you wonder if you seriously fucked up somewhere.
But that's not all, and this is the part that makes the whole thing so excruciating: They are these soaring, powerful creatures who you look at sometimes and cannot believe they've grown so strong, so whole, so complete in themselves. You see them standing against a wall, doing nothing, and the way their body holds their fire – you can feel it, the way it fills space in the room, pushes against the world with all the hope and newness and life you once had.
They are your past, and they are your future, and the days are so numbered. A glimpse of your own mortality. A glimpse of what you could have done at their age, when the world was yours to conquer.
The pain I feel looking at my child and knowing she'll be gone in a couple of years, that the magical "eighteen" is right around the corner, the one I saw when she was a newborn as a distant fantasy that could never possibly come – when I held her in the crook of my arm and she seemed she'd always be mine – yeah, well, it's almost here.
She's pulling away, and walking away, and the end is right there.
We text. We talk shit. We send messages to each other on Instagram. She legitimately makes me roar in laughter and beam in pride. These kids are remaking the world. They're loud, critical, politically informed, and know how to use the motherfucking internet. Their voices are roaring and they will be heard.
And…one of them just screamed at me for requesting they do the dishes.
I don't know how to parent teenagers. I don't know how to hold myself up in the face of their scorn – some of which, let's be real, is valid. It's a swallowing of my pride when I know they're right, when they point out my own hypocrisy or irrationality, and I owe it to them to say, alright, you're right. And I owe it to them to stand my fucking ground when they are wrong, and to try again and again and again and again to address the character flaws in them I know will cause them pain, to smash the entitlement, to teach them to work. To teach them to love. To teach them never to leave the house without saying "I love you."
This is the complexity that sits in me and I feel alone. To shift from a rage I never knew was possible toward one's own kid to a sadness so deep my bones ache at the thought of her leaving – once again, nobody prepared me for this shit.
And I suppose that's really it, what feels so different about this stage: That when they're newborns, we look ahead and we see so much to come. We see toddlers and preschool and grammar school. We see so much time.
But now, I look ahead and I see an end I never want to arrive. I wonder if it's already here. I wonder where the time went, beg for it back, and watch her move through the world with a power I recall from when it was mine.
I suppose the answer, again, is in the surrender, and I suppose I'll find it, again, because there is no choice, and ultimately the mother's job is in the letting go.
*****
Did you know I wrote a book?
Amazon said it was one of the "best books of 2018 so far"
and it has over 200 5-star reviews (thank you thank you).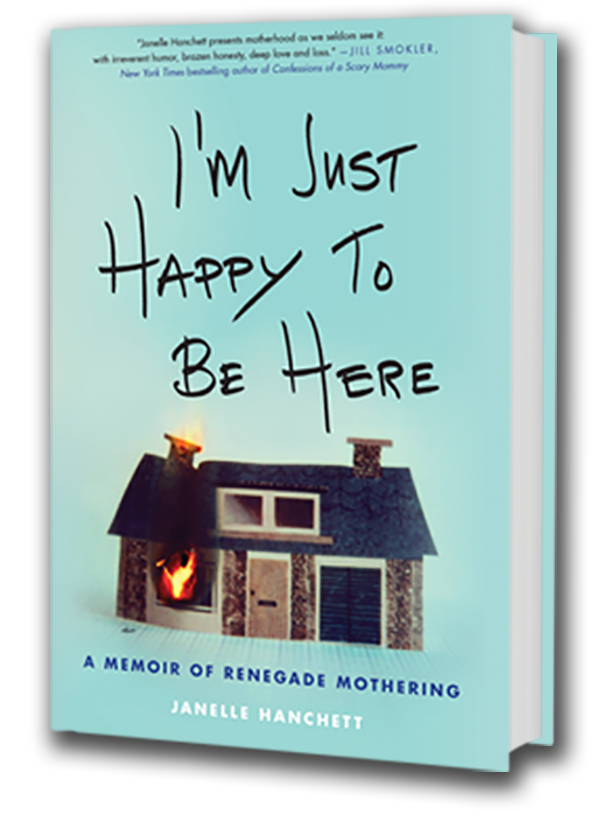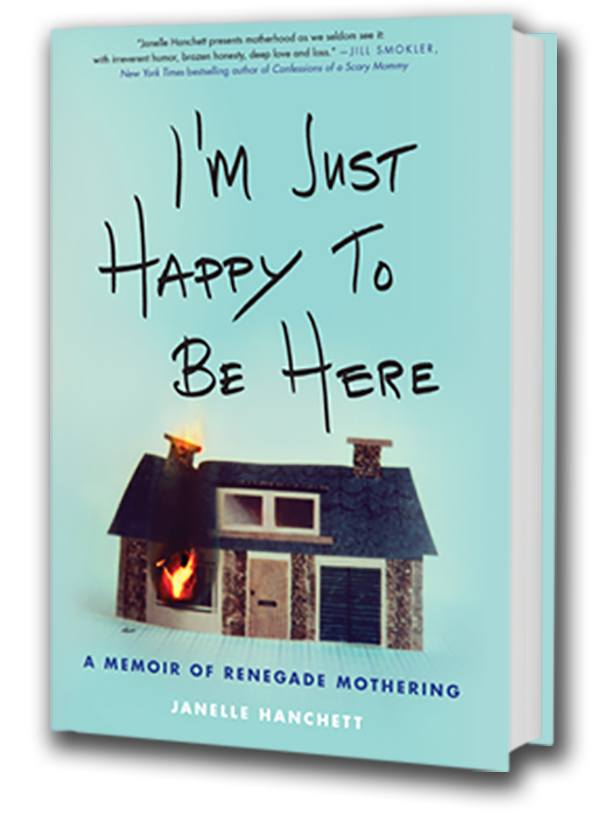 more stuff I shouldn't have said out loud: