Heyyyy, so we're in the Netherlands now. I had all these visions of videos and blog posts, recording it all and telling you all in great detail, but as it turned out I was just trying to get through it.
For the week leading up to our departure, I just felt fucking numb. So numb that I wondered if something was wrong with me. I guess the mind/body has a way of protecting us from that which is too massive to comprehend. Intellectually I knew I could just come back, that it was an adventure, that it was a great thing we were lucky to do, but my heart kind of broke anyway and all the unknowns lit fires of anxiety raging, so I mostly sat there staring at suitcases, vaguely throwing shit in the them.
The hardest part was causing pain in the people I love. People in my family don't really move away from northern California. I chose a college that was close enough that I could still see my parents on regular old days. Not just Christmas. A Friday. Some wintery Tuesday. That's the way I like it. That's the way I've lived.
But this thing happened to Mac and me a couple of years ago. We went to Spain and France. And we knew we had to come back. We had always wanted to go somewhere, live elsewhere, show our kids something other than America, and when my grandmother was murdered, we lost all delusion of that "someday" will present itself. There is no good time, no reasonable time.
It will never make sense. This isn't some "follow your bliss" Eat Pray Love bullshit. This is fact.
The time never comes.
And one day you may be eating Chinese food with your family then find yourself ten minutes later taking your last breaths on a linoleum floor. Was that too intense? Sorry. But that was the reality we had to fucking digest and I'm telling you it changes a person.
How the fuck are we going to live a life we can hardly stand (Mac commuted 3-5 hours/day), running circles on some rat wheel, hoping "someday" it will all mellow out and we'll be happy and free and able to afford insurance without a job that's sucking our lives dead and dry?
How do you "focus on retirement" as the time when you're going to do all the things you meant to do when you have indisputable evidence that life is a fleeting motherfucker and you may not make it that long?
Ah, I'm bored of myself. I'm sick of this talk. It's simply impossible to talk about any of this without sounding like a motivational speaker in some soul-crushing Marriott conference room during a self-improvement weekend retreat in Bakersfield. "Someday never comes, guys! Follow your dreams!"
To which the world responds: "Fuck you, Janelle. I'm just trying to feed my family so fuck right off with your 'sell everything and go to Europe' bullshittttttt."
And I agree.
Anyway on July 6, we found ourselves in the airport. I told my mom we are not doing a goodbye. There will be no goodbye. I told my best friend that, too. Some goodbyes are impossible, pathetic. They hover in the air like a gnat. Irritating, meaningless things.
But it doesn't matter. At some point you have to walk away. The goodbye forms itself.
It's strange how things in the mind are dreamy and exciting, but when reality hits, when you're actually living it, the physical logistics of moving through the world take over, and you're just trying to check your bags and feed your kids and not lose your five-year-old and get on the fucking plane and not miss the connecting flight in Copenhagen and sleep on the plane (no way in hell) and get the rental car and SIM cards and through customs. It just becomes activities your body is accomplishing. Ain't that annoying?
Everything and I mean everything becomes REAL. That's the part on Instagram we don't get to see.
We had friends who met us at the airport. I don't know if they'll ever understand what it meant to us to see their faces.
They held a sign that said "Welcome home."
But then, that first night in Haarlem, Mac and I walked out of our Airbnb and stood on a little bridge over a canal as the sun was setting over the old town, and we could see the big church that stands in the central square, and I looked at him and said, "Do we live here now?" We both maybe cried a little but in a totally tough guy way.
And that was a moment when it all felt just like I imagined it.
A Dutch man walked by just then, grinned at us, and said something in Dutch. We ended up chatting with him (in English), telling him it was our first night in our new town, that we had just moved here for California, and he was so delighted we felt like he was our very own tiny welcoming committee.
He said, "You've come to the most beautiful city in Holland. Time to open champagne, you did it!"
And then, the fucking mayhem began. We had two nights in the Airbnb. The morning after we arrived, still basically hallucinating from exhaustion and jet lag, we got the keys to our house. It was entirely empty. We drove with a friend to Ikea and loaded up on cheap ass mattresses, plates, silverware, cups. Some toilet paper and food from the grocery store. It's really fucking weird to realize you have NOTHING IN YOUR GODDAMN HOUSE AND THERE ARE SIX OF YOU WHAT DO YOU BUY WHERE DO YOU START?
Coffee. That shit's obvious.
I went to Ikea five times in three days. Going to Ikea was my new hobby.
But we have a table now, and a TV and a couch. We have a couple of lamps. Mattresses on the floor. Hoping to get our shipping container in six weeks or so.
So, do we like it here? Well, yes. It's gorgeous and laid back and there are moments when we look at each other and say, "Do we really live here?" Moments in cafes, drinking lattes and hot chocolate under some old ass church. Cobblestone and gelato and those wonderful cafes in old European squares, with all the people facing out so they can watch the passers-by. That was my dream. That was what I missed from Spain.
We live across the street from a beautiful park. Everybody rides bikes with no helmets, and the cheese is spectacular. We don't have a car so we ride busses and trains and bikes. I find myself sitting at bus stops now with my kids, chatting and waiting. Our refrigerator is the barely bigger than a hotel fridge, and the grocery store is .5 miles away and we have no car, so I walk, almost every day, a mile to get food. It's a different pace of life.
We are fifteen minutes from Amsterdam, three hours on a fast train to Paris. It is a dream.
But there are moments, moments when a strange loneliness washes over me. It feels ice cold, bone-deep loneliness and a touch of unrest, anxiety. This isn't my home.
And I think again of my parents, my friends, of California redwoods and the thick fog of Santa Cruz. I wanted to come here to build a new home, to look around at a new world and try something outside what I know. This is my home now, and I'll find my way, but everything has a cost. Those moments of strange loneliness remind me things are never simple. We don't just cut off our lives, our people, and walk away. We remain tied, inextricably, as if it were all just one mile away. You just leave a part of yourself over there and walk along to some new place. They both become you. But only one wraps you in the history of your life, your place.
I am right where I'm meant to be, that I know, but the pieces of my life have been thrown into the clouds. I'm waiting for them to fall into something I recognize.
In the meantime, I'm letting this whole thing teach me. That is, after all, what I'm seeking, isn't it?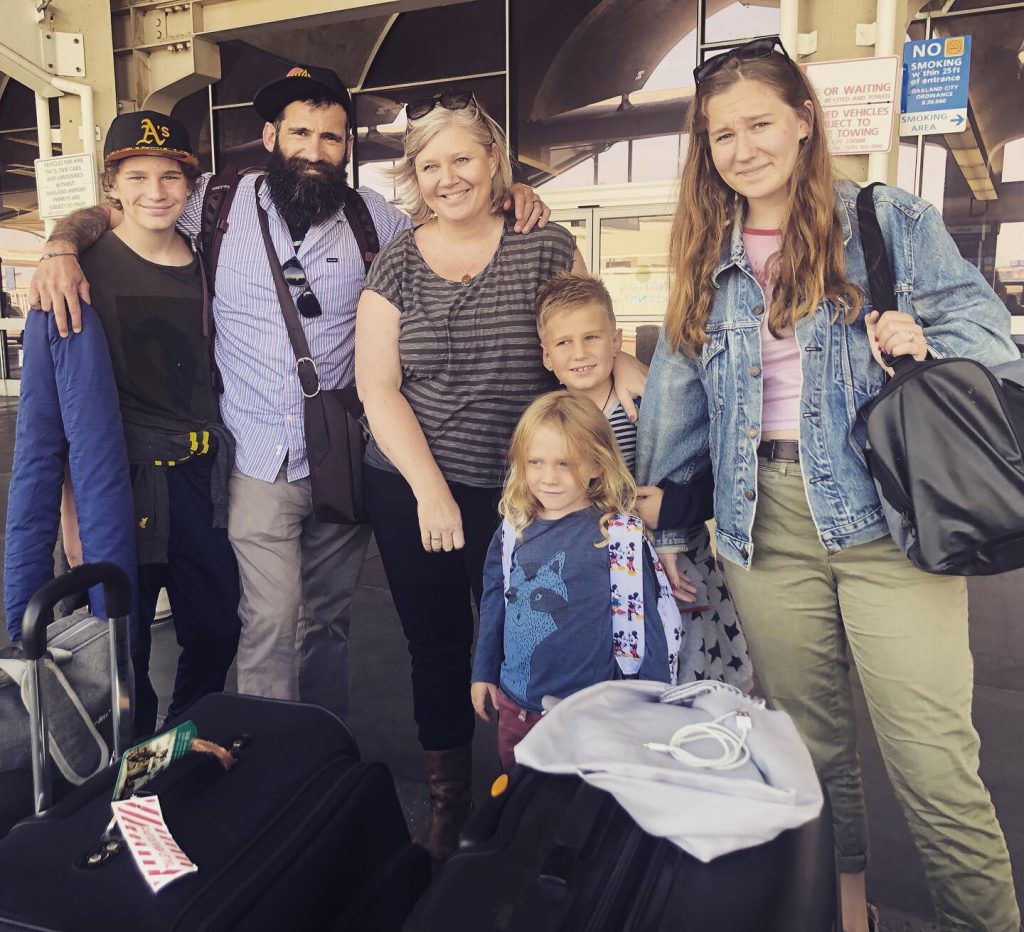 BTW, I write more off-the-cuff daily (or mostly daily) updates on Instagram and Facebook, but mostly Instagram. So if you're interested in following along, that's where to do it. I am going to try to write more often on the blog, but it's a different kind of writing. 
***
Hey, so I'm still here talking about my book. People are reading it and still sending me pretty wonderful messages. If you haven't checked it out yet, THERE IS STILL TIME.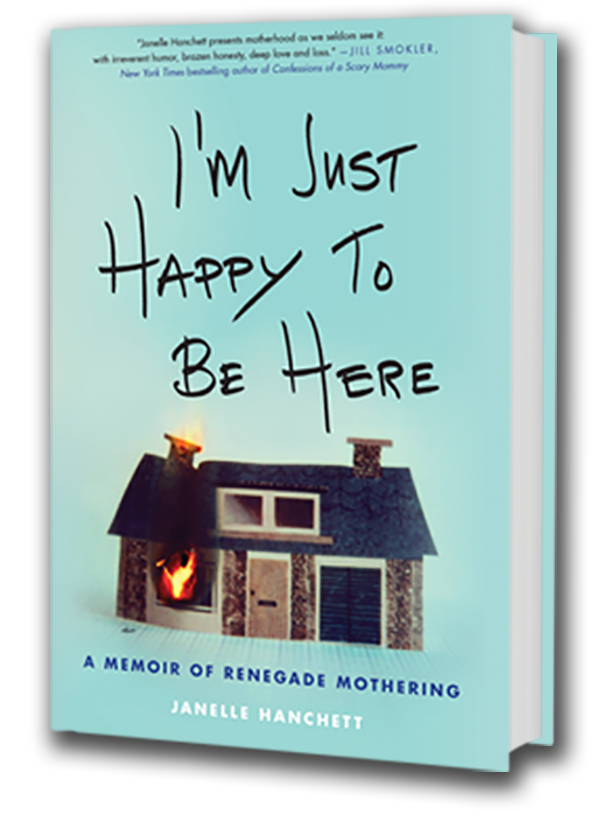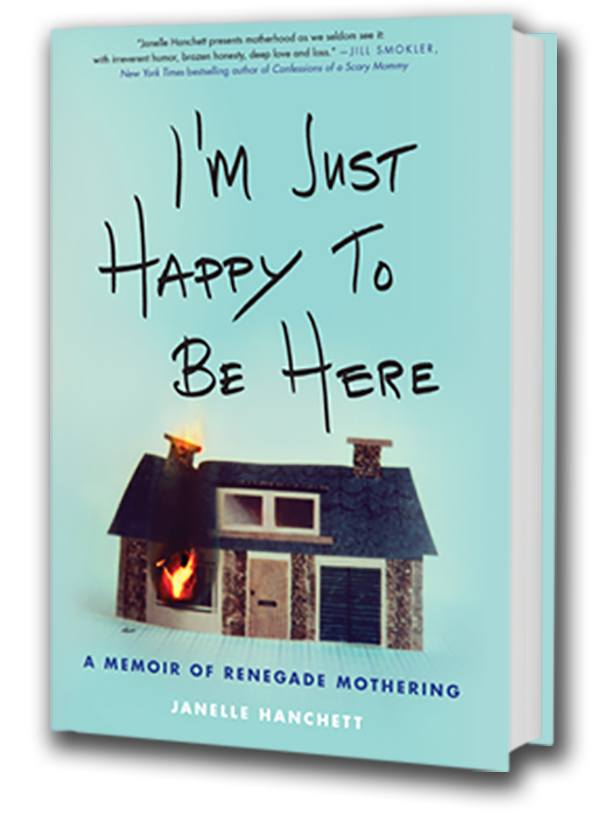 more stuff I shouldn't have said out loud: