"Mac, THIS IS THE CRAZIEST SHIT WE'VE EVER DONE."
"Honey, I've been with you 18 years and this doesn't even rank in the top ten."
I guess he has a point, but dude. This is fucking nuts. We just got a place to rent in the Netherlands. As in, yesterday. So the day before yesterday, we were thinking we may have to delay our arrival date. That woulda sucked.
Look, I know people do complex things, but selling all your shit and moving to another country with kids really has a lot of moving parts. Who woulda thought?
Schools, housing, bank accounts, immigration application, cell phones, health insurance, drivers' licenses, tax implications, shipping your shit overseas, getting to the actual other country, figuring out what to bring, getting from the airport to the town, getting the keys to the house, and then, once you arrive, remembering it's an empty house because it takes 8 more weeks for your shit to arrive.
Sooooooo we arrive in Amsterdam July 6 with our four kids. We rented a VAN because that's all we fit in, and we'll drive to a hotel in Haarlem for 2 nights. The next day, we'll get the keys to our house, and then we'll head to Ikea to buy a sofa bed and beds for the kids, and pray to god they can be delivered that day so we have somewhere to sleep. DOES THIS STRIKE ANYBODY ELSE AS A SHIT PLAN?
Whose idea was this?
It's funny how things change when you're in the middle of them. They seem to get, well, super real.
A few times a day, I ask myself or Mac: "What the fuck are we DOING?" He laughs.
Are we really doing this?
Is this actually going to work?
If this works it will be a fucking miracle.
You know that feeling when you've been thinking and packing for a family vacation – and packing and thinking more – and you finally load into the car, throw it in reverse and know you've forgotten shit but you just can't care anymore, so you just hope it isn't anything tragic?
Yeah, I feel like that, only if I DO forget something, it could be a massive fucking problem. Like, I'm on the wrong continent to fix it. That kind of problem.
I've surrendered. I'm at the point now where I'm saying "Okay, we have birth certificates, passports, immigration paperwork. FUCK ALL THE REST."
I suspect this also a shit plan.
The hardest part of this move, however, is not the moving parts. It's hurting people I love, which is really happening a lot lately. Goodbyes, real goodbyes. Grandparents with a voice that cracks as they ask Arlo to write them letters.
"Where will you stay?" asks Grandma.
"Right here," George says, patting Grandma's heart.
Tell me you can watch that without bawling.
That's a really shitty thing, isn't it? When you know something is right for you, for your family, so right that you just couldn't shake it for years, no matter how hard you tried, no matter how many times you told yourself "You can't do it." "It's too hard." "It's irresponsible."  "It will hurt your family."
We tried to dodge it. We tried to not go. But it because like a fire in our guts, this all-consuming thing that raged harder the longer we tried not to extinguish it, until we couldn't take in anymore. We knew we had to go. And yet, in doing so, we are harming others. We are taking grandkids away. It feels unnecessary sometimes, ridiculous.
It feels so fucking self-centered. Funny how a thing can feel like all those things and still be right.
People have been asking me why we're moving. They seem to want a clearly defined REASON. People assume we have a job change. That's not it.
I want to answer the question, "Why are you going?" with the words, "Just for life, mostly." To live, pretty much.  But that doesn't go over well. Confuses people more.
And yet, that's kind of all I can say. First of all, I spent a year in Spain from 1999-2000 and always, and I mean always, wanted to return to Europe. I didn't return because I had Ava.
That dream went into hiding, mostly, poking its head up occasionally. Mac had the same dream, though he'd never lived there.
Why have we had that dream? Because we want to experience something else. Because we want our kids to experience something else. Another way of living, breathing, thinking, speaking.
We just felt like we wanted to DO SOMETHING. Try something new. Check out what it's like to not live here.
And for the last few years, we found ourselves simply existing with no end in sight. We worked all the damn time to barely survive. Barely cover our bills. Barely keep from drowning. Is there another way to do life? Are we allowed to try? Could we just do it?
We started looking at retirement as the time when life was going to get easier, when we'll live freer. And then we started thinking about how sad and risky that is, because who the hell knows if we'll get to live that long?
We began thinking about our deathbeds, about how we'll feel if we never tried doing a thing that lived in our guts and souls as the path for our families.
Look, maybe this is just a midlife crisis. Let's not rule that out.
Y'all. We were feeling dead and just wanted to fucking do something. Is that enough reason?
And I'll be real frank with you all right now:
I am extremely nervous about where our country is headed. I am not at all convinced we can defeat Trump and his authoritarian regime. We elected a democratic House and they aren't doing shit. Congress is our last line of defense and they are cowering. They are cowards. The disgust I feel.
So yes, we're getting the fuck outta here to see if it gets better in America so we can come back. I hesitate saying this because, well, let's just say not everyone in my family is politically aligned, but also because I'm a white middle class woman. I ain't even the person they're coming for. Yet.
But yeah, we want out. That's it. Period. We want out.
I feel ambivalence about this: Indescribable relief to get the fuck outta here, and deep guilt for getting the fuck outta here. A friend said, "We need people out of here, to remind us of other ways of living." Yes. But I think of people who want to leave and can't. Fuck. There's no right way. There are no answers. I am deeply grateful. I don't know. This is all so complicated.
But I can promise you I'll keep writing and I'll keep voting and I will keep fighting these fucking fascists with my words. I hope getting distance from America will allow me to understand her better, see her more clearly.
I realized while sitting at the foot of the Grand Tetons, staring up at those snowy peaks, the sun cutting through the trees – my beautiful, wild, scrappy country – I fucking love her. And that's why my heart is broken.
If I hated America, I wouldn't care about her being brutalized like this. And yet, I'm saying goodbye anyway. For now, at least.
God, nothing is simple, is it?
Here we go.
***
A relevant excerpt from my book: 
"Sometimes I would imagine myself on my deathbed, looking back on my life, and I would feel – I mean really feel – that this life is all we get. These years, one shot, ninety years if we're lucky. And I'd grow so terrified of just not doing anything that l would grow almost frantic.
And yes, standing among those other mothers, I was searching for meaning, even when nobody was looking – for connection, purpose, color – some taste of recklessness in a neighborhood of neutral tones. I've always been looking for Barcelona."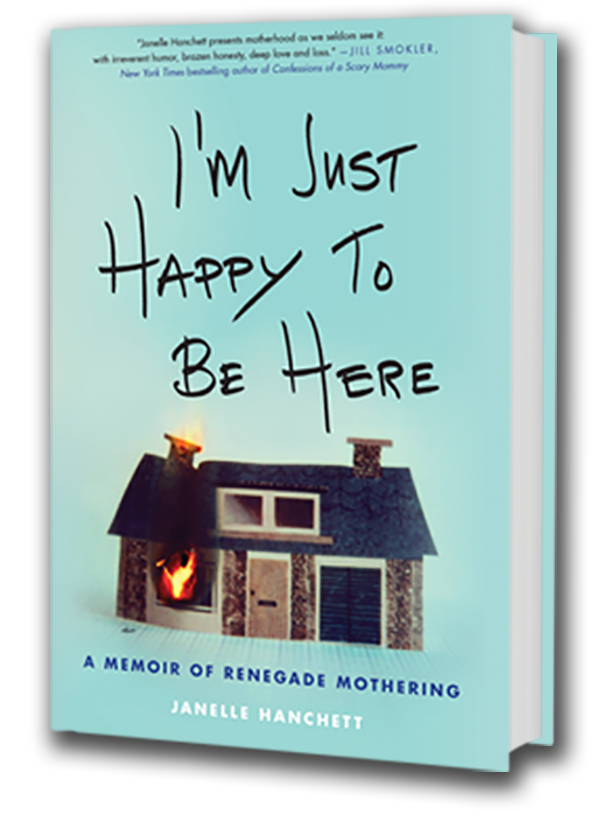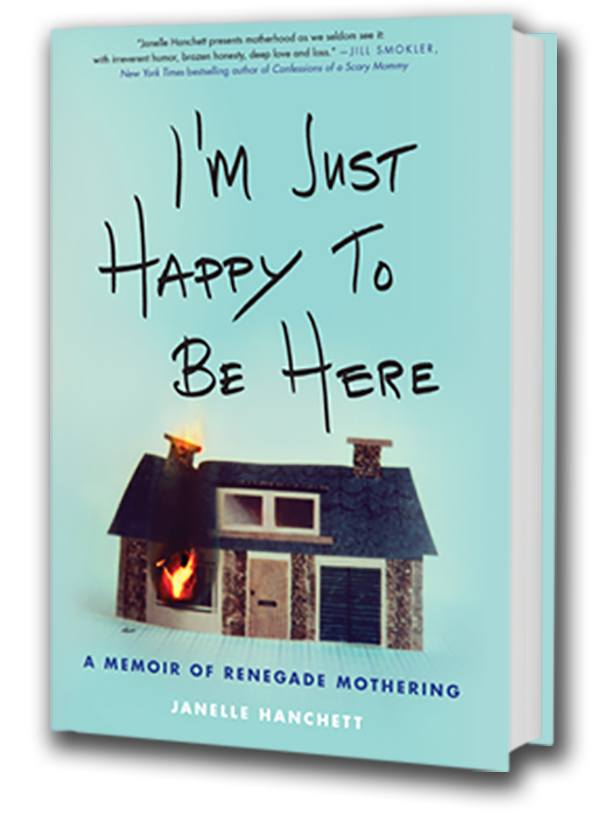 more stuff I shouldn't have said out loud: