I recently read a post on Facebook by a woman who was having a hard time getting motivated to run her business. She shared how she wanted to stay in bed, and by the time she got showered, ready, and engaged, it was time to pick up the kids.
Now, understand that this post was in a group specifically created to support business owners who are also mothers. That's key.
Most of the comments were supportive, commiserating, offering words of solidarity as we all manage the shit show of a global pandemic, kids, and businesses, many of which are flailing as much as we are.
But one woman, who calls herself a "healer," responded that she could not relate to this struggle because she "loves her life!" She then went on to speculate on the energy vibes of the woman's house and suggested she clarify the air or some shit by calling on angels to wash the pandemic death vibe out of her spoiled habitat. I may be taking some liberties there with my summary.
My point is, it was condescending, holier-than-thou bullshit. "Toxic positivity" as many call it.
The small part of me wonders what kind of sociopath you have to be to see someone struggling in a very NORMAL WAY under the weight of extremely abnormal circumstances—namely, widespread global death at the hand of a novel virus—and all you can think to contribute are meaningless platitudes that do nothing but boost your own ego.
And then I wonder if people like that burn puppies or something. Like they walk around robotically smiling and telling everyone how much they love life and then on Sunday around midnight they walk into the cold dark night and harm small, fuzzy mammals. They scare me is what I'm saying. It is not normal.
I suppose a bigger part of me, if I really dig deep into myself where my Mama and James Baldwin have tried to teach me to be a decent human who sees a larger whole, feels empathy and sadness for people like that—because what a fucking quandary that must be.
If we've convinced ourselves that "loving life" translates into impenetrable positivity and unwavering enjoyment of all the things, we'd be walking around having to lie to ourselves ten to fifteen times a day. At least I would. Every time we lose patience, get annoyed, act like an asshole in one way or another, we'd have to turn away from the truth, deny it outright, and grab the closest sage bundle.
Exhausting. And confusing. Shouldn't I have good-vibes-only'd my way out of this by now?
Oh, god, and the constant reconfiguring of ourselves to present Endless Joy Only. Who could live like that?
If we really believe that being a good, enlightened person means eternal sunshine, what do we do with the side of ourselves that gets on Facebook to shame a woman who's struggling?
What do we do with the part of ourselves that is more interested in catering to our own ego's need for superiority than offering a word of empathy and support for a person causing no harm and having a hard time?
And how can you say you "love life" while denying one of the most vital parts of it?
Pain, grief, and disillusionment have invariably led me to the greatest changes in my life. They are often signs that something is amiss, usually inside myself, and my job becomes to find a bit of balance again. I have to learn to live with loss. I have to learn to function through pain. And I have to, at some point, surrender to reality. Not that I like it or don't do anything, but rather I have to accept that it IS before I can change it.
And some of it I can't change at all, and I have to simply accept that the darkness IS a part of life. I mean, is grief not the logical outcome of deep love? You can't have one without the other. If I love you, and I lose you, I grieve. And I will inevitably lose you.
IT IS REALLY FUCKED UP.
And what we face now seems to me a collective grieving, a collective squaring off with our own volatility, our own deep reliance on each other. We have seen the world shut down because one person in one place ate an animal with a disease. We have read accounts of loved ones dying alone in hospitals, an iPad propped up to Facetime eternal goodbyes. Maybe we have said those goodbyes ourselves. We have seen refrigerator trucks in streets as overflow morgues.
We have watched our children lose their senior years, their first years of college. We have watched our little ones sit in front of screens rather than go outside and run and be with their friends. Like some sort of dystopian sci-fi movie, we watch them act out on video what they used to live.
We have all lost holidays with our loved ones, parties and festivals and concerts we never knew we needed until now. We have lost a year of our aging parents' lives.
We have been alone. We have been afraid, and we have been without the power to change it. We have been insecure. We have lost jobs.  We have watched head-spinning conspiracy nonsense rise from the dark corners of brains we didn't even know existed a few years ago. We have watched selfishness and greed rise to the top and we have seen great acts of compassion, comradery, and friendship insist on their place in all of it. We have watched a harmed earth try to hold us and we have been reminded of the way we refuse to work with her, love her—and we know we've only seen the beginning of what's to come.
So yeah, MAYBE IT'S A LITTLE HARD TO GET OUT OF BED.
Maybe it's hard to stand up and face our days as if it's all as it was, or should be, as if the whole house of cards hasn't fallen around us and we're left wondering what it all means, how we fit in, where we go next, and, most importantly, what the fucking point is.
Fuck the "healers" who deny the truth of our existence, the darkness, the moments of loss and being lost, that teach us how to live in a new way, in new days, especially in a time like this, when it all depends on us changing, together, in an actual love of being alive.
I've never found peace in pretending. It isn't sustainable. At some point the truth of me I'd like to forget rears its head and reminds me I'm just a standard human, ill-equipped for the weight of it all, and yet somehow, they say, made of stars.
For now I'll stay in this paradox, the mother in bed, showering at 1pm, wondering again what to make for dinner, and if, in the end, it matters.
****
Speaking of good vibes, I've got a whole line-up of writing workshops happening in 2021:
Write Anyway in January (5 spots left)
A brand new workshop, "As You See It," on personal essays & blog posts called (March)
Our 30-day writing intensive, Renegade Writers' Group, in March
And finally, From Memory to Memoir in May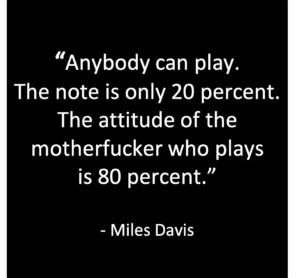 Email me to discuss installment payment plans.
more stuff I shouldn't have said out loud: