Hey world. Check it out. I am not sick, disabled, handicapped or broken.
I am pregnant.
I am not frail, fragile, needy or excessively dependent.
I am pregnant.
I am not incapable, incapacitated or inept.
I AM FUCKING PREGNANT.
I'm not a rare flower. I am not delicate.  I am not a princess. I am barely even special.
I am engaging in an act as old and reliable and strong as humanity itself. We have, in fact, evidence of that.
I am in a condition that's natural and appropriate for my body, not totally unlike breathing or walking or living or dying or taking a crap.
But you treat me like I'm some sort of poor incapable vessel.
Also, I've had it with your rules.
No lunch meat – and we mean it – no turkey, salami or ham. Make sure that steak isn't rare! Cook those eggs thoroughly, nothing runny. No cookie dough kids! Nothing unpasteurized. Watch out for fish. Nothing raw. No stinky cheese, that includes Brie, feta, Camembert or anything with blue in it! Listeria! E-coli!
No coffee.
No wine.
Not a drop! Better safe than sorry.
Okay, maybe you can have one cup of coffee, but not two. Two is crossing the line.
Why must we be so fucking crazy?
You know what? I'm not gonna die if I have 2 or 3 cups of coffee one day when I'm having a rough one. And neither is my baby.
I'm not even going to die if I have a glass of (gasp!) wine.
Okay, I may actually die if I have a glass of wine but I'm a recovering alcoholic, I don't count.
Maybe rather than lay down some insane irrational nutjob bullshit law like "Thou shalt not eat a bite of lunch meat for 10 months" we just, say, don't eat it every single day, or we don't eat if it's from a questionable source, or we steer away from food left out for a few hours.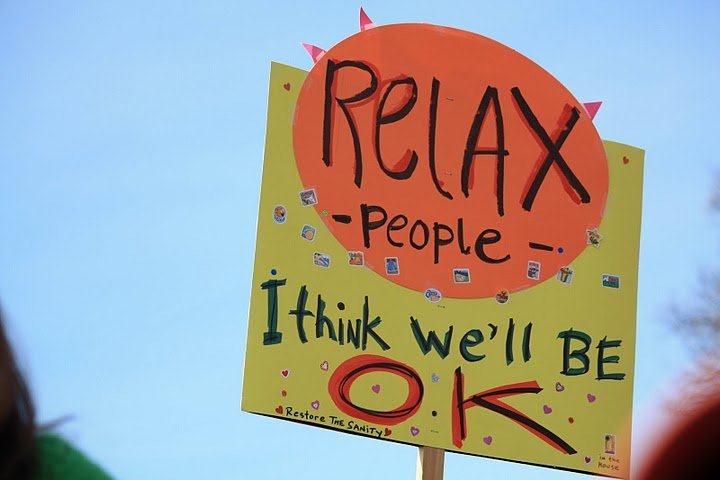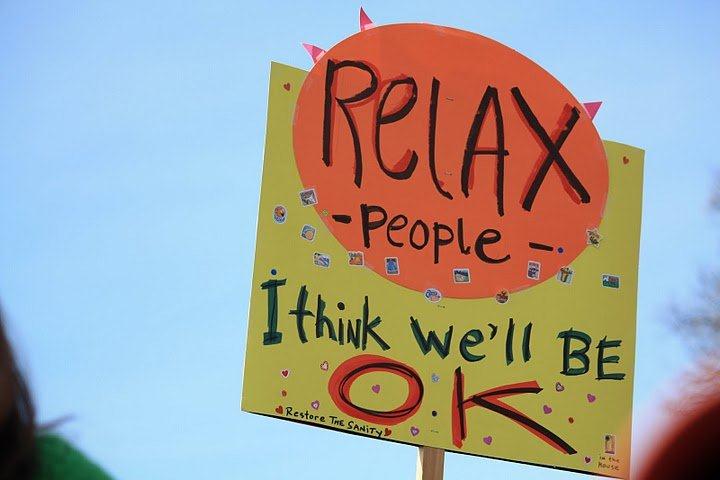 Maybe we just, OH I DON'T KNOW, be reasonable.
Think.
Balance things.
I know. Crazy talk.
Oh, and please let's talk about the don't lift this, don't lift that, don't push this or pull that you DELICATE VIOLET you're gonna get hurt! Damaged! Poor little broken thing!
How about this? Bite me.
Don't lift over 25 pounds? Really? Oh, ok cool. So I'll just leave my sleeping toddler in the hot car when we roll into the drive way because I can't carry her in the house at 37 pounds. Clearly.
That's a solid plan.
When she throws herself on the ground in a tantrum or just plain old toddler fun-having and there's a car trying to pass I'll just look at the driver and be like "Sorry, can't help you. Can't pick her up. Against the rules! I'm pregnant. I'm fragile!"
I'll just leave grocery bags in the car so food rots and not do housework or move unruly laundry baskets. And I'll quit my job as this or that because we can't stand too long and we can't sit too long and we can't lift heavy stuff and we must avoid jerky movements!
Look, maybe Gwenyth Paltrow can "consciously uncouple" from her life responsibilities or whatever the hell, but those of us on actual earth pretty much must keep on with life.
How about I just not be stupid, maybe not over-exert myself on a regular basis, cut down redwood trees or paint roofs while perched on a ladder?
Has the world lost it's damn mind?
I'm pregnant, motherfuckers. NOT BROKEN.
Women have been doing this since the beginning of human time. The beginning of human time. This is not exaggeration. This is fact. Obviously.
They have worked in fields, in homes, built things carried things towed things. What happened in the old days? "Sorry, honey, can't keep the house up. I'm with child." Churn your own butter, asshole.
Well if that were true they'd never do a damn thing ever because they were pretty much always "with child."
And I know, we've learned a lot, blah blah blah, and better safe than sorry, but at some point we crossed the line of reasonable caution and thoughtful awareness into full-blown panic and hysteria and I tell you it's pure bullshit.
Pregnant woman are some of the strongest humans on the planet.
Stop telling use we're weak. That we need books and experts and "professionals" to manage us and keep us safe and govern our uteri and bellies and minds.
Yeah, I know it works REALLY WELL to sell your "expert opinions" and "helpful advice" and rules and guidelines and latest studies so we can be managed and controlled and "taken care of" — sold the latest nonsense must-have baby item. I mean if you can create an entire population of women WHO THINK THEY NEED YOU, my god think of the dollar signs!
And you know what, I appreciate you when I actually need you. If my body or mind can't hang, messes up, gets sick, or there is some other problem, I'm really, really glad you're there. Your expertness and science and stuff.
But until further notice, I don't need you. I'm doing just fine. Me and my uterus and logic (wait, do women have that?) are holding together just fine, as we've been doing since forever, dude. Forever.
Stop telling me I can't, I need, I suck, because you know what? I birthed a 10-pound baby in a horse trough in my living room.
We birth babies, by vagina or knife. And then we get up, nurse them, hold them, carry on.
WE CARRY ON.
Through morning sickness and weakness and fatigue that knocks you to the bone we work, care for, build and carry the fuck on.
With huge bellies and crushed bladders and restless nights and aching hearts thinking of our lives and families and other children. We go.
With pain and discomfort and backs that cry for relief we go. We get up. We move. We live and birth and hold on.
Oh but you tell me I'm weak, I'm vulnerable, I'm broken and unaware and lost.
But never fear! Luckily you are here to tell me how to be pregnant, birth my child, feed, nurture and raise my child. Educate, hold and support my child. Discipline, feed and dress my child. Thank goodness you're here to help the poor pregnant woman mother!
You've tried to break me. But I am not broken.
I am pregnant. (I thought we've been over this.)
And in five weeks I will have a baby, the perfect one for me, the one I know, the one who knows me.
I already know how to birth, hold, nurse and nurture that baby. My body is formed perfectly to the folds of his body. My heart pumps circles around her soul. Sometimes I don't know what I'm doing, but by God I know better than you do. She is, after all, of me. Of us.
And yet you'll still be there, chattering on like a mindless fucking monkey, telling me what and how and who and why.
I'll laugh and turn my eyes to my newborn, who knows it too.
Hey mother, glad you're here, and you've got everything you need.
Ya sure don't look broken to me.