First of all, I realize it's actually been two weeks. But we're going to pretend like it's been one. Mmkay? I'm happy to report I have a computer again, finally. It's rather shocking how dependent I am on this damn machine. When it died, I felt like I was going to die. However, I have reason to believe that I did not. Ha.
Tomorrow school starts again (for me). I am an instructor of 4 classes – not real classes – writing workshop/tutorial type classes. However, there will be 12 students per class looking at me for direction. Please nobody tell them how I am in "real life." They'll never take me seriously.
As many of you know, my husband and I have a ridiculous habit of taking impromptu trips – usually camping – to various parts of northern California. Usually one of us says something like "we should go somewhere this weekend," and the other one smiles and perhaps says "yeah. Totally. Where?" The answers vary, but usually can be summed up by the following two geographies: ocean or mountains.
This week, on Wednesday, we decided we needed mountains. So I got online and by some gorgeous stroke of obscene luck, got the one remaining campsite in a campground in South Lake Tahoe, called Fallen Leaf Campground, which is one mile from the shores of Lake Tahoe and 2 minutes from Fallen Leaf Lake, a place so beautiful I almost don't want to tell you about it, for fear it may lose its hidden-heaven status. But I love you too much to do that…so I won't.
Apart from one unfortunate event involving the dog, his excrement and my car, which I will I explain to you later because indeed it deserves a whole post of its own, the weekend was amazing.
Also, do you ever try to be present and calm and enjoy yourself but just can't seem to make it happen? Yeah. I was kind of there. I was in heaven. HEAVEN. But something was awry up in my trusty old brain, and I kept finding myself irritable and impatient and just not relaxed at all, save for a few moments that took my breath away, as the Tahoe Basin only can.
And now I'm going to be quiet, and let the pictures speak for themselves. I apologize for my crap photography. Someday I'll take a class and wow you with my talent. Right. Let's all agree not to hold our breath for that one.
I figured we'd get some crap campsite that nobody wanted. No. We got what appeared to be the best campsite in the entire place. It was against a meadow, people. A MEADOW. Site 148. Be there. Here's the meadow. And Laser.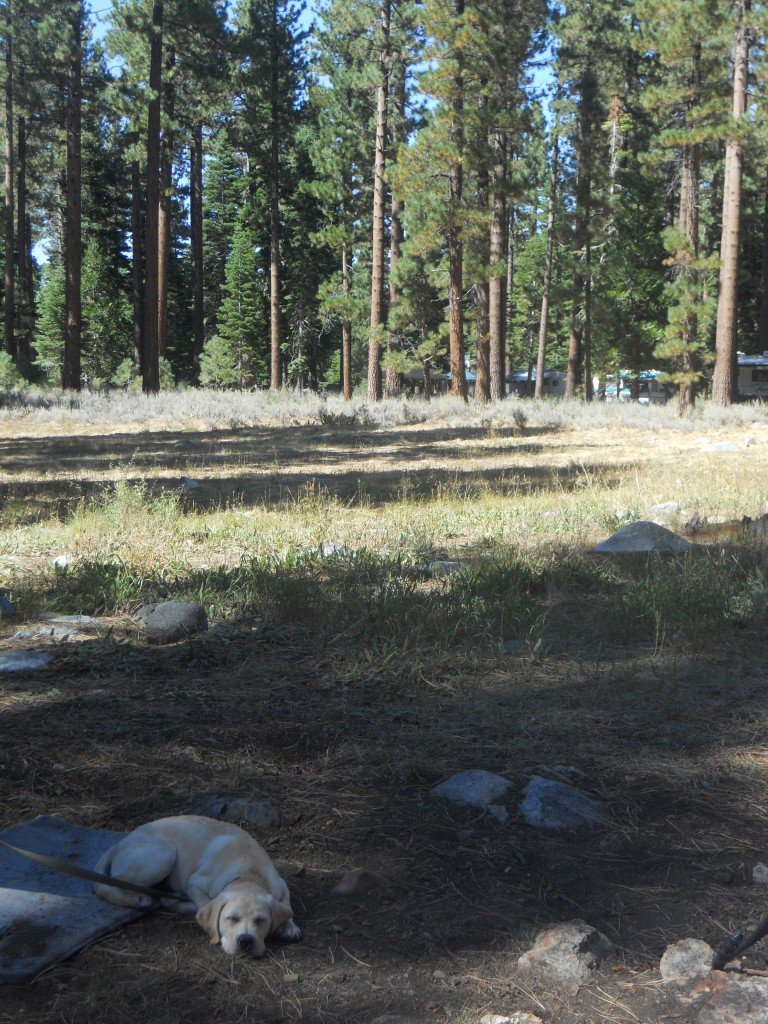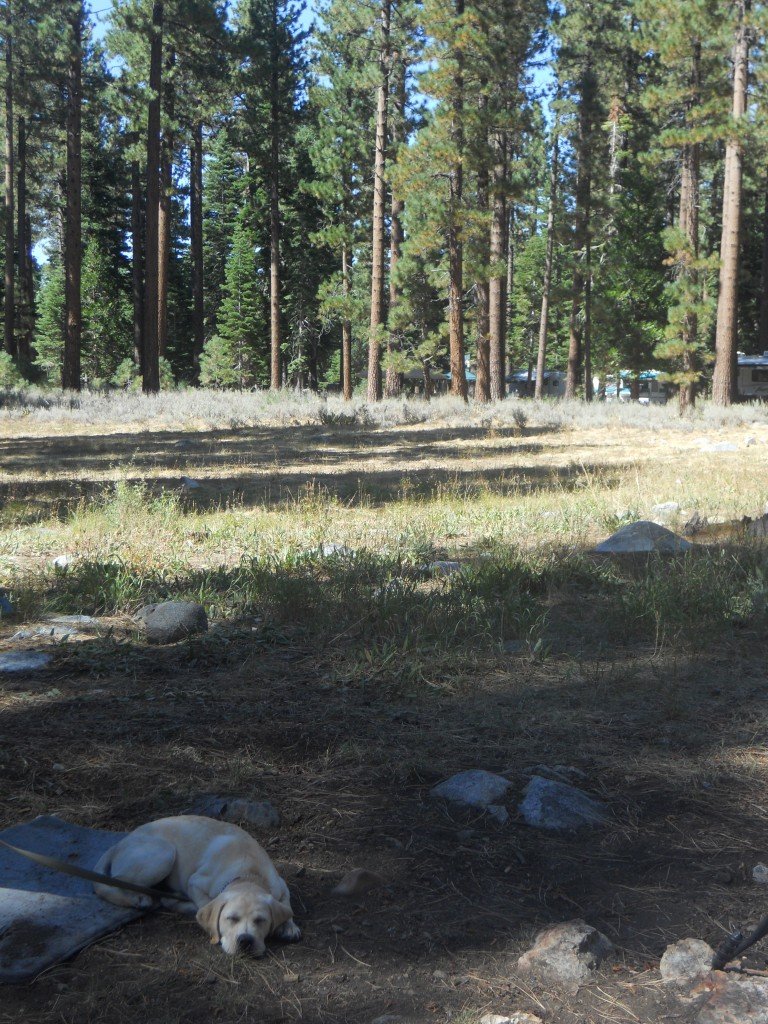 And then, there was the LAKE. Fallen Leaf Lake. I had never been there. I will go back. When I checked into the site, the ranger lady almost fell over when I told her I reserved the site two days prior. She said the campground fills up a year in advance, so there must have been a cancellation and I snagged it within moments. Sometimes the universe delivers. Here's the lake…by the way, my mom took the last two shots, which is why they don't suck.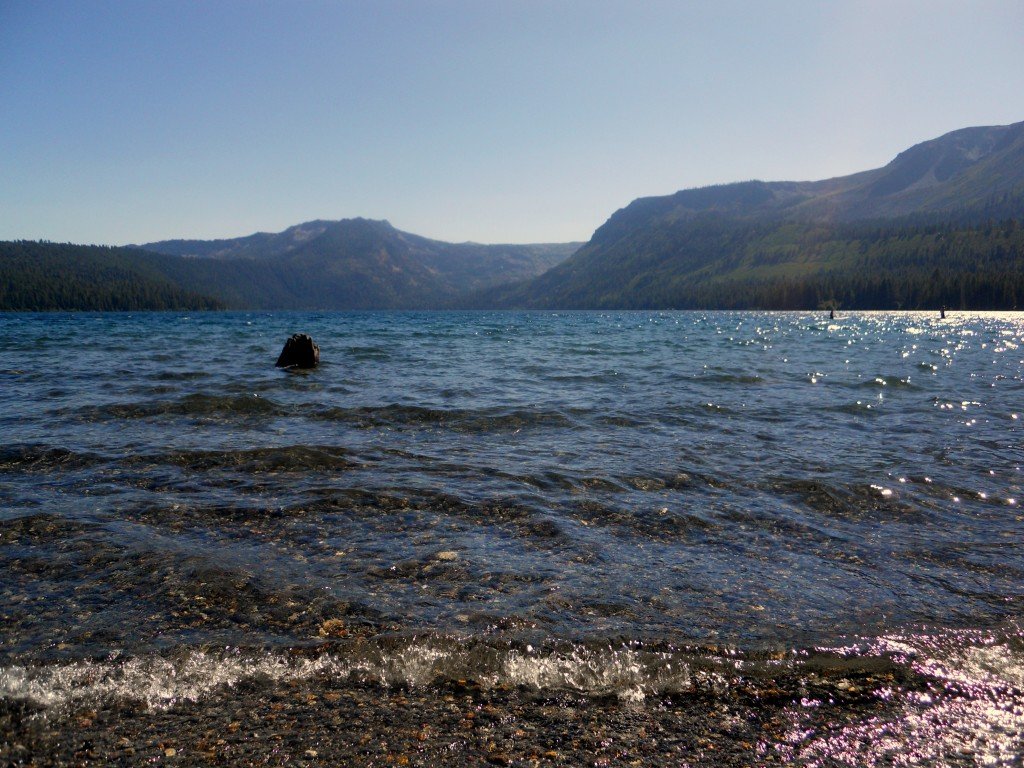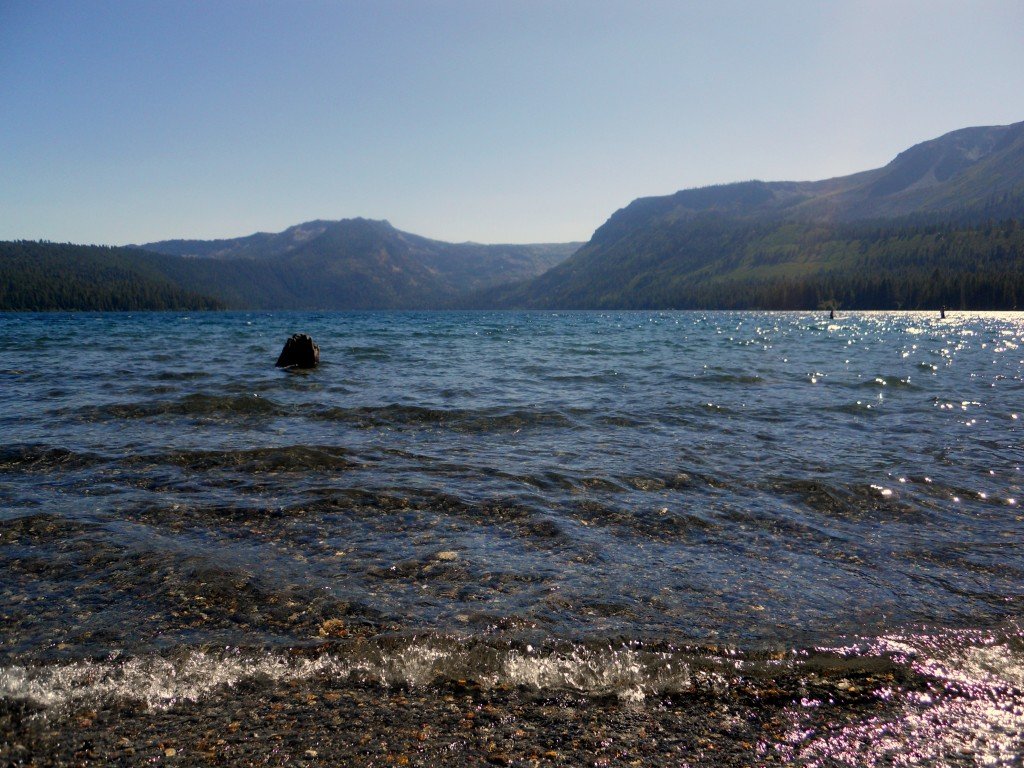 The water was not deep, so the kids could go way out and play. They played with logs and an old pallet. For like hours, in heaven.
Georgie spent a lot of time on Nana's lap, or throwing dirt, eating dirt, rolling in dirt and scooping dirt into a green bowl, "jumping" off rocks, and asking for "later," which she thought was the name of marshmallows, since she kept grabbing them and we'd say "Later. We'll eat those later." She kept holding them up saying "later." When later came, we asked Georgie, "Do you want some later?!" Not gonna lie, it was funny even after the fiftieth time we asked her to go get the "laters." She also, as you'll see, passed some time eating chips out of a bowl with a giant serving spoon. Yes, yes I am that kind of mother.
Ava, well, she was Ava. She read, mostly. Yelled at her brother, played, asked complex existential questions. Got annoyed, cracked jokes way too funny for her age. And cradled the baby for a minute in the hammock.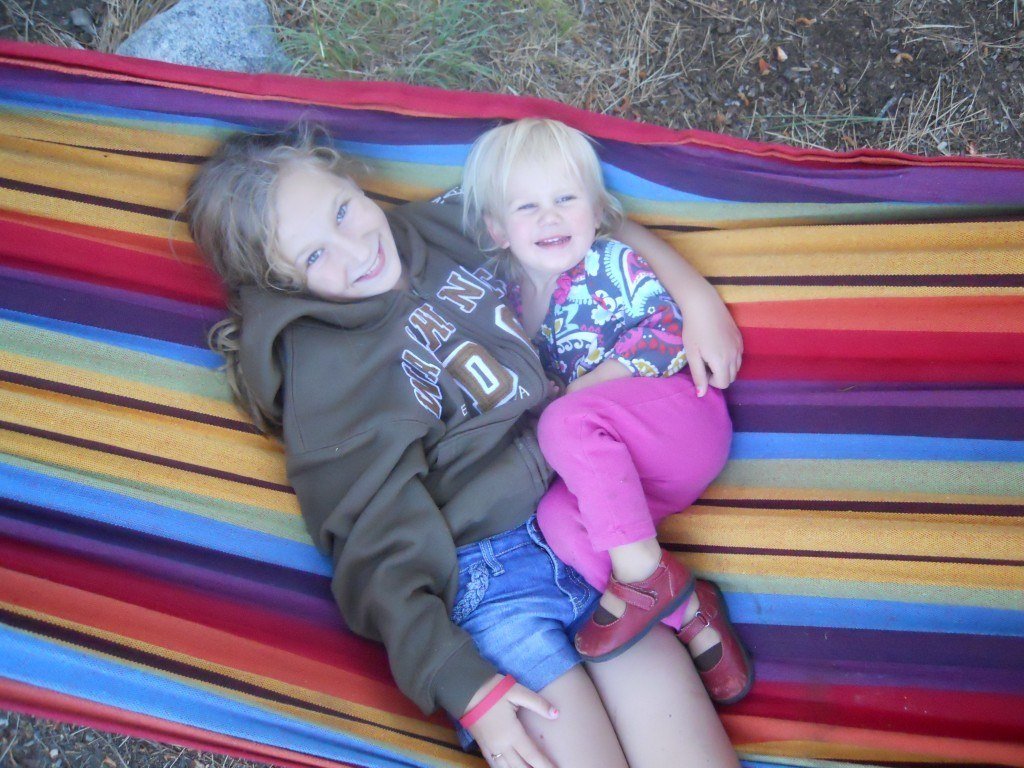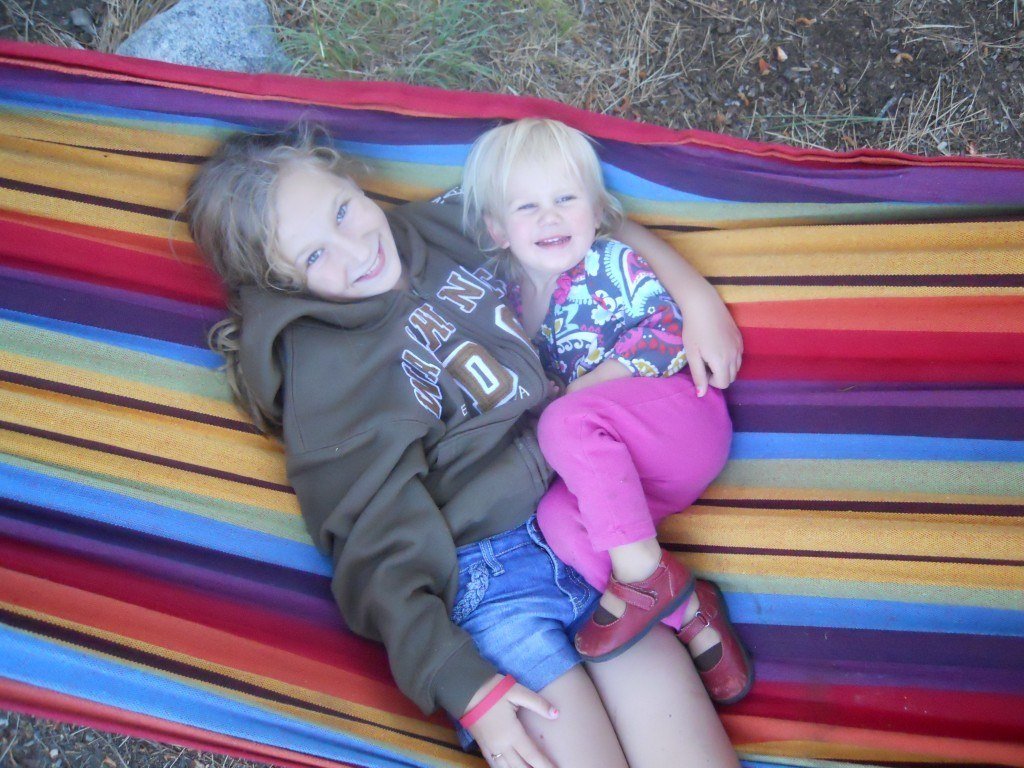 We went to Taylor Creek, a stunning watershed alongside Lake Tahoe. It was gorgeous, and across the street from the campground. Go, people. Go.
When he wasn't running around tormenting his sister or playing like a madman, Rocket pretty much lived in the hammock, singing to himself and making up stories – talking to himself, lost in pure imagination. I love it when they get lost. Ha.
Tomorrow, the crazy begins.
But today, today my heart's in Tahoe. Have a great week, all.