Dear Ava,
You've been asking me for two years to write a blog post "that's appropriate for your kid to read."
And I haven't been lying when I answer "Sorry, but I haven't written it yet."
It isn't that I don't want you to read what I'm thinking, read what I laugh about, read the insights – profound and absurd – I share with this world. It's that what I'm saying on the blog isn't quite what I want to say to you, my little girl, 11 years old, standing on the brink of a new time and a new body and life.
Sometimes I can't believe you're going to be 12 in November, our first baby, and I think about the way you're growing up, and how things are changing for you and for me and the way we talk and laugh. How sometimes it's like it's always been and sometimes it's very, very different.
Soon I know it will change a little more and I won't be the one who's by your side as much as I am now, and you will be bursting forth into your own, in ways that don't involve me. Maybe then you won't be quite so interested in what I have to say to you, in a blog post written for you, my first daughter.
So I've written it now, the things I want to say as you head into 6th grade then junior high then high school and oh my. Here are the things I want to say, now, and in five years, and in ten, and twenty.
I want you to keep dressing up, and playing what you want, long after you're sure all the other girls have moved on to more "mature" things.
I want you to know they haven't.
I want you to hold on to your wry sense of humor and quick wit. Not everybody will get you, but the people who get you will really, really get you. And it will be worth it.
I want you to look at the people around you with a seriously questioning eye, figuring if everybody else is doing it, it's probably a ridiculous thing to be doing.
I want you to believe you are more smart than beautiful, even if perhaps you are equally so.
I want you to know people will always fail to meet your expectations, at some point. It's up to you to decide whether you should keep them around anyway.
I want you to embrace your inner geek. It's generally our most interesting feature.
I want you to stay close to your Greek and Norse myths and books and books and books because they say it before we can and they change our minds.
I want you to never leave the house without saying "I love you," no matter how bad the argument.
I want you to remember your parents are flawed humans. Emphasis on the "flawed."
I want you to remember you can never walk so far away you can't come back.
I want you to learn to drive a stick shift.
On a regular basis, I want you to let go of every old idea you've ever had.
I want you to know you will always be required to attend family vacations.
I want you to see that girls do some seriously stupid things when it comes to boys, and there's nothing wrong with shaking your head in disbelief and movin' right along.
This also applies to you, when you do seriously stupid things.
I want you to speak your mind even when the other kids are speaking what's cool.
I want you to be the kid who talks too much in class, because I know you want to.
 I want you to understand that brains are half as important as tenacity and a profound work ethic.
I want you to cuddle with me sometimes, and hold your dad's hand, and know how the younger kids look at you.
I want you to visit your grandparents.
I want you to never question our adoration of the girl you've been and the woman in you, who we can't yet see but love completely anyway, with every flaw and mistake and disaster and temper tantrum she's got in her.
I want you to know we've done it, though you'll never believe it.
I want you to pray.
I want you to know you are more than your body and mind, that you are crafted of the stuff of the cosmos, and when you came from my womb I knew you were on loan from the universe – a celestial body encapsulated in your body – and I want to know that I always knew I'd have to let you go someday, even as my heart broke and my arms begged you to stay and I couldn't imagine the parting.
That I know someday you're going to go, and I'll have to watch, from here. With only a few things left to say, and a wave.
Nevermind, I can't do it. You can't read this yet.
You've gotta wait a couple more years.
I want you to know we've got a few more years.
And many more things to say.
Love,
Mama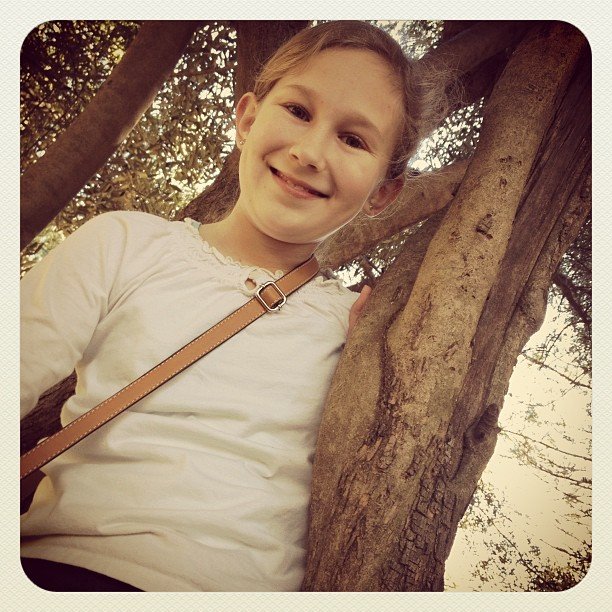 more stuff I shouldn't have said out loud: