In 2014 I learned that pregnancy doesn't get any shorter even the 4th time you do it, and the last month is still actually 349 days and the weight you gain still isn't special. I mean it's just regular old weight. It doesn't just fall off.
And I learned that babies sometimes come with very little labor, and fathers can catch them in the middle of the living room, and the universe can create for you the birth you wanted but were too afraid to want, alone, with you and your husband and baby.
I learned I will have a son named Arlo.
And I learned that watching that baby with my just-made teenager will hold my gaze as strongly as when the light catches her and her hair falling just so, and the dress and jean jacket and boots, and smile, and I see a woman for a second.
Myself.
No, her.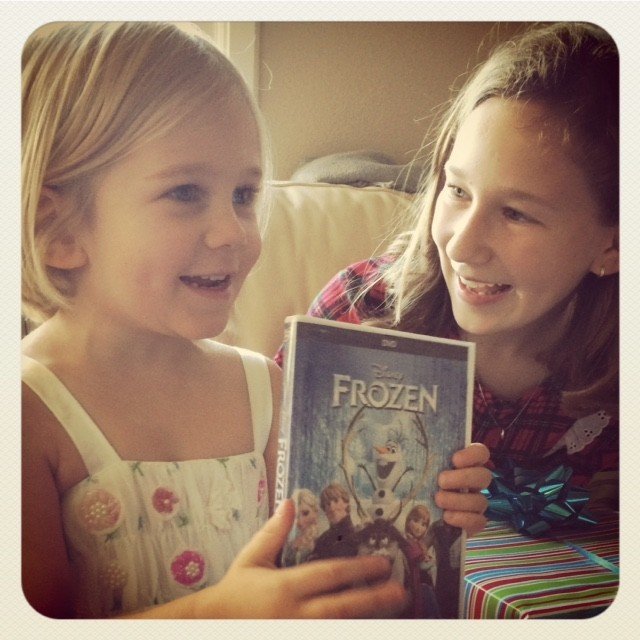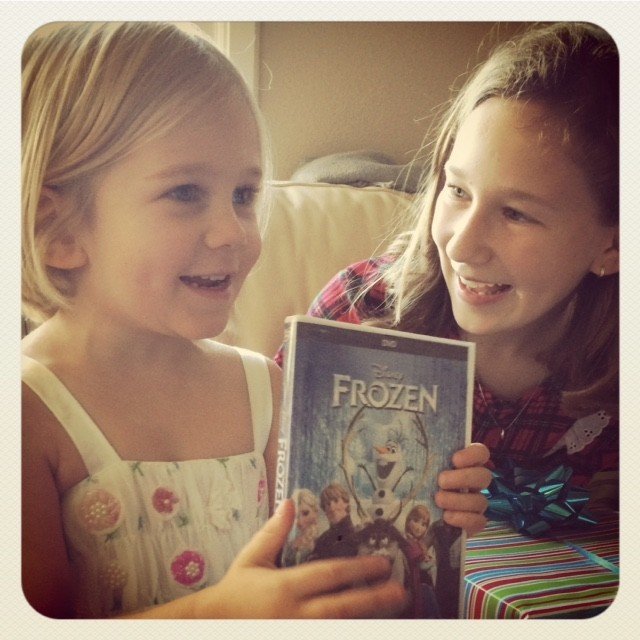 I learned I won't be ready for that moment, when the separation becomes essentially defined and undeniable and I start watching her like a full-grown human with all the lines of her face and the knowledge and wisdom they hold, the creases of her clothes and tones of her voice that don't involve me. Her beauty. Her wit. I can't believe she's mine.
All the way down to the one lying here, nursing. The way his lips splay out, his hand pawing, the little eyes unfocused, or drilling into mine.
I can't believe he's mine.
They aren't mine.
I learned again they're never quite mine.
And I learned if you live in a home with light and air and wood floors and big old trees and your family in it, you might not want to leave very often, and this is both wonderful and dangerous (because one must get out, you know), but mostly rebuilding and energizing after that 1970s house of burglary, linoleum, drug-addict neighbors and dark.
In other words I learned the wrong house can really fuck things up.
And the right one can really make things shine.
I learned being a stay-at-home-mom is something I can do and love sometimes, and that surprises the shit out of me. Am I getting old? What's wrong with me?
I never understand myself. That I learned a long time ago.
I learned knowing the songs at the preschool is a level of motherhood that I'm okay with, sort of, and being home every day after school when my kids get home is a gift that busts my heart open to give, when they aren't annoying the ever-loving shit out of me.
I learned better school districts have more money to provide better services to help dyslexic kids thrive.
And I learned a well-timed nickname can heal tiny souls.
Oh Cricket, I hear you now.
I learned living down the road from your mom is like a small weekly Christmas.
And the happiest place on earth is indeed pretty damn happy. And super freaking clean.
In October I learned some kids get taken by cancer and it's possible to hold in your chest – the heavy, red, pulsing depths where love and rage exist – the face of a child you've never met but somehow watched pass on and cried when she did for her and her mother, and your boy did too, because he knew the story and was crushed too, but barely, compared to those who held her.
It's possible to have a little girl's face become the force that drives you to call your toddler "Cricket" instead of turn your back, or punish.
I learned about that power in living. Or maybe dying
I learned I'm not okay with the finality of The Last Child, and I'm really beginning to think there's something seriously wrong with me.
In 2014 I learned again that yeah, money doesn't make you happy, but damn it's hard to be happy when you're always worried about money. And if you find yourself so broke that your husband starts working 7 days a week to keep your family going, well shit I learned that you'll get so fed up of that bullshit life that you'll put together something just at the last fucking minute and I'll be damned if that something doesn't work and your life starts making a little sense again, and your husband gets a day off work, and a new life starts to form that's way more like the one you've always dreamed of.
I learned that it isn't that life doesn't give me "time" to do the things I'm meant to be doing, it's that I use my time in ways that negate the possibility of me doing them.
And that's because I'm afraid.
And I learned once again that I never learn a damn thing until I get so uncomfortable I have no choice but to change.
On Christmas I learned that if your husband buys you a pearl necklace like the one he gave you a few weeks after you met 14 years ago, the one that was stolen in a burglary by your nanny's meth-addicted son, you will both cry, in fact so will the whole damn family, because it's just a necklace but it feels like rebuilding, and really kind of the same, because things like necklaces can come, and go, and it's okay. And that's what becomes clear.
They don't hold spaces in the red burning mass in your chest.
Or they shouldn't, at least.
And at the very end of 2014, about 3 days ago in fact, I learned that if somebody close to me ever gets seriously injured in an accident, it will be the banality of what I was doing that day, in that moment, at that second, that might offend me the most, or hold me paralyzed, until the reality sinks in.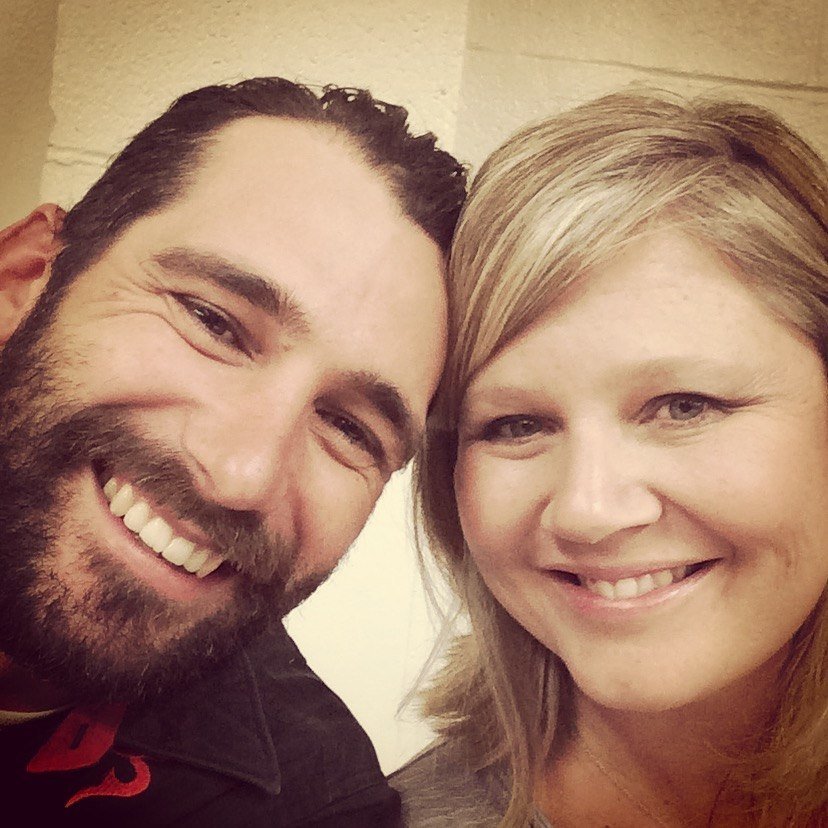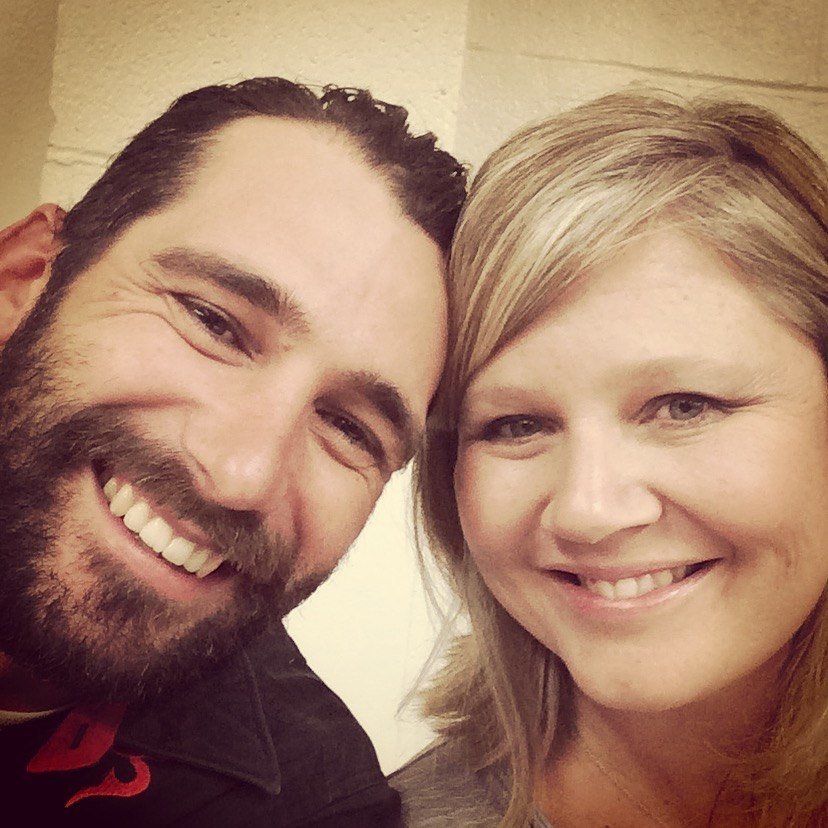 I learned that a severe hand injury on the man you love and with whom you've built a life will shake you into a new place more than you might expect, because you realize suddenly he isn't a fucking necklace or house, but the child lost that you hold in your deepest heart, right there in the center, living and breathing and yours, to call Cricket when necessary, to catch on the living room floor, and watch when the light falls just so, and kiss in the hospital with a breath of relief, and joy, and awe that the sheet metal fell 40 feet and grazed off a hard hat and slammed just a hand, severed the tendon of a finger not the veins of a heart, and left you here, next to me, to move in 2015 with our broken perfection of a family.
We listened to The Ramones and danced last night. Well, the kids did. We watched. Jerry said "If you get confused just listen to the music play." I don't have anything else sometimes, you know.
I pulled Thich Nhat Hanh's Anger off the shelf, again, because my yelling isn't done yet.
I cleaned up my diet today. I'm tired of my body not feeling like my friend. I've done it before. I'll do it again. Maybe that's my resolution. How clichéd.
There's a fire raging in the woodstove and the baby has 2 teeth. The dog has finally settled the hell down. The cat still pees in my plant. I sort of want to kill her.
My mom is down the road. My brother a few towns over. My dad makes me CDs of music that formed him. My husband is reading the kids a story with one bandaged hand, while I sit back here in my room with that damn cat, lean against a few pillows and write this to you.
It's January 1, 2015. And I'm just happy to be here.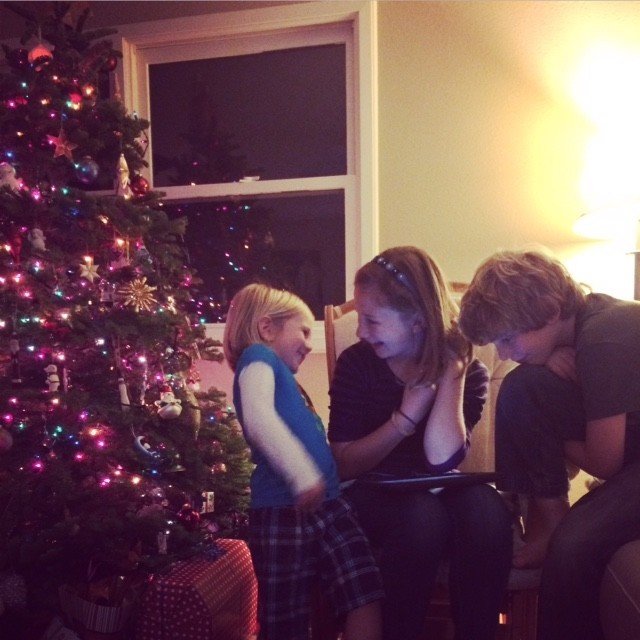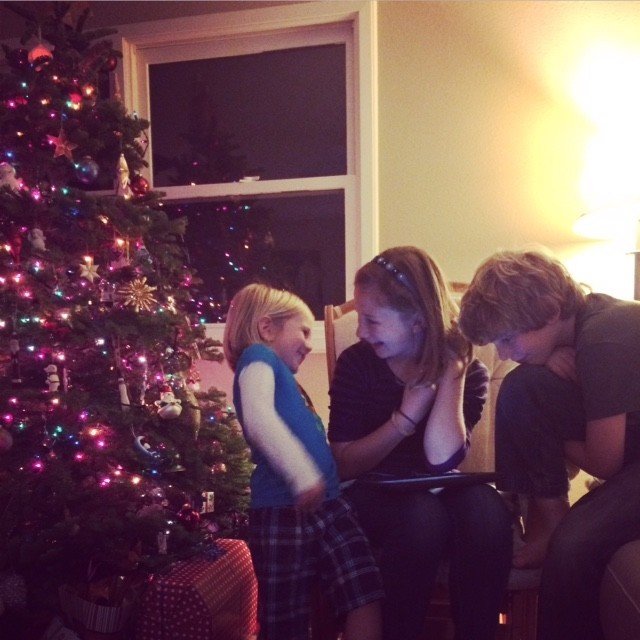 more stuff I shouldn't have said out loud: