(Note: I'm taking the month of May off from from the blog (well, except this post). Be back in June. Don't leave me. Love your faces.)
My mom taught me that if you're broke and possibly broken, the thing to do with your tax return check is to pack up your kids and drive north, up the coast of Oregon, Washington, all the way to British Columbia, fishing along the way.
You go to those fancy gardens and ride a ferry.
If it rains, you hang a big blue tarp over the hatchback of your Ford Taurus Wagon and cook up the crawdads your kids caught.
No need for campsite reservations. You'll find something along the way.
Even in Yosemite, in the middle of the summer, when there's no chance in hell you're getting a campsite. When you're done patrolling the campgrounds, finally accepting that there are no spots available, you go to the walk-in campground and share a site with a couple German rock climbers who tell your kids how they sleep on cots sticking out at a 90 degree angle from the face of Half Dome and your daughter gazes at them, sure she's finally found love.
She goes to sleep imagining the Yosemite stars and moon and clouds and trees from a cot sticking out of Half Dome.
If  you come upon an event you can't afford, you buy one ticket then tell your kids to meet you at a certain spot down the way so you can pass that ticket through the fence and each kid can get in for free.
If you need mayonnaise for your sandwich you stop at Carl's Junior and grab some from the condiment area. You send your daughter in and it embarrasses the crap out of her.
If you break down in Las Vegas you play nickel slots and eat buffet food until you get a ride home, or the car gets fixed.
When the window breaks on your mini-van you duct tape that shit and keep driving, even when it's spewing black out the black muffler and humiliating your junior high kid.
My mom taught me that when it gets insane tough and the money's gone again, you do your chores on Saturday then go to the beach, and you cook up some hot dogs in the fog while the perfect cold sand squishes between your toes and curls form in your hair around your face from the fog and wet air and the sun slices through the gray in slivers of pink orange.
Because there it all becomes freedom again.
If you can't afford a nice place to live you find a nice place to live by living in places that are for sale but ya gotta go when it sells so you move every few months, which is weird, but you still get the sweet digs, and your kids learn to pack their rooms in 30 minutes flat.
When life really really isn't working you pack up and move to Texas. If it doesn't work there either, you move back.
When you hate the public high school available, you work in the kitchen of the fancy private school because the only option for your kids is college.
How will we pay? Who knows you'll figure it out.
How will we get there? Doesn't matter we'll get there.
Keep driving. You'll see it. You'll arrive. I know it. (She always seemed to say.)
(Her optimism infuriated me at times I will admit.)
If on the way Grace Slick or the Rolling Stones comes on the radio you turn it up WAY UP and you sing loud and tell stories of drinking Southern Comfort with Janis Joplin.
I mean you sing it loud. In the mini-van, with the duct-taped window and black-spewing muffler.
You go to church on Sunday.
You start businesses and when they fail you start another.
You run out of money and get it again.
You lose your house and find another.
You give up 10,000 times for exactly 10 minutes.
You recast redefine reform and redesign 5, 10, 5,000 times to drive on, keep on, rolling on and making it. On.
(I have questioned everything in my life except the loyalty of my mother.)
When your daughter goes to rehab, again, you clean her apartment. You cry when you stand in it, telling her later, "I just knew how hard you were trying to be a mother, Janelle. And you just couldn't do it." You see what even she can't see, and hold on to it like a trip to the ocean on a foggy cold Saturday. You see the orange pink of her face as she takes a drag off another cigarette and feel the cold sand between her toes until she can feel it again herself.
When your grandkids need you, you pull them into your home.
When your daughter gets well, you let them go again.
And you turn it up, loud, and you drive, and you love, and you become Nana and stay mom and sing, until every kid and grandkid knows the tune, and wonders where the hell we're going this time, and how we're going to get there, but only a little, because your voice is reminder that we're already there.
You can forget, but not for long.
Get the duct-tape out. Fire it up, kids.
Mama's home.
And damn. Look at those stars.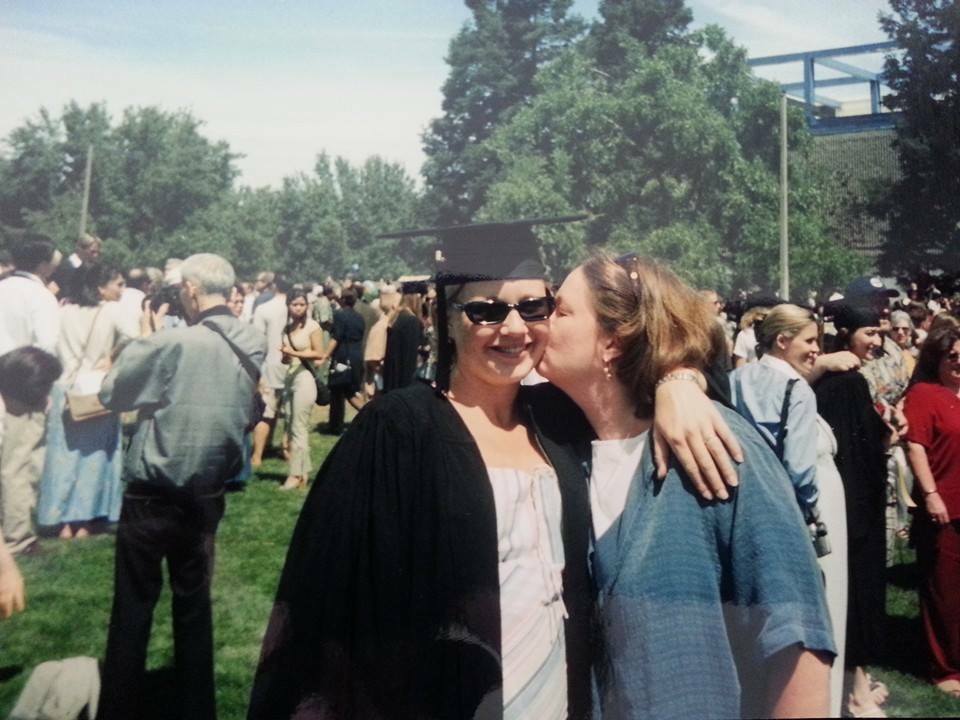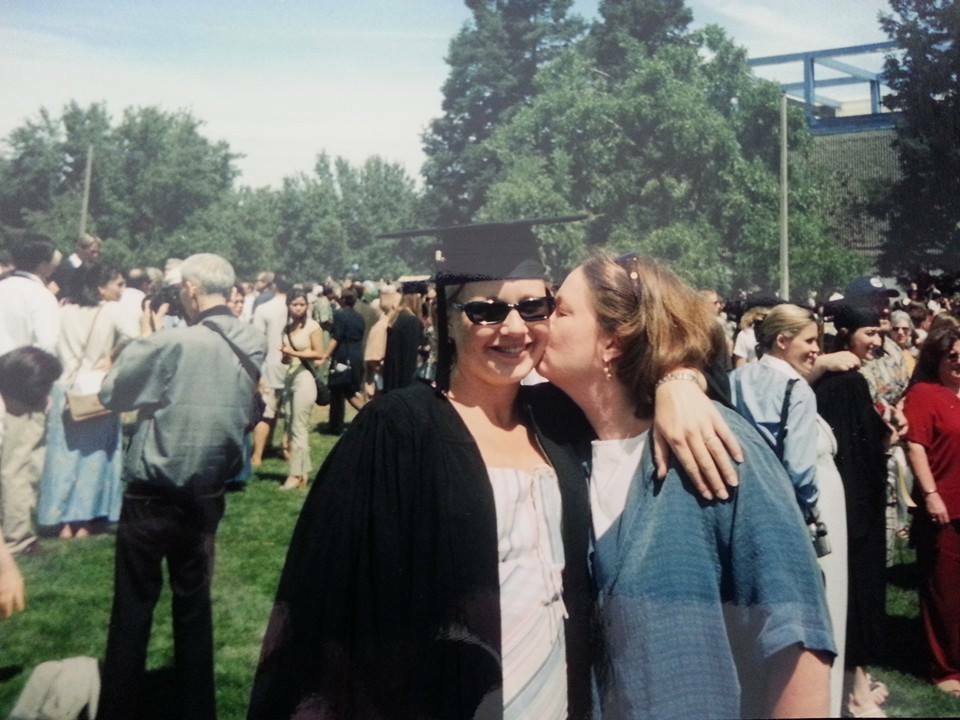 more stuff I shouldn't have said out loud: