I have never been quite as lost as I was the past few months.
I think it started with Mac's hand injury on December 29. Maybe it doesn't sound huge, but it was. Something about a 6 foot piece of sheet metal dropping 40 feet onto your best friend and husband, father of your 4 children – the vulnerability, the sudden realization of his vulnerability – though it seems at times invisible. Watching him in pain, in surgery, recovery, realizing he will always be in some pain from arthritis and screwed-up joints.
The surgeon was amazed he had his hand let alone his life.
Just a couple weeks after that a family member was harmed by someone in a real, terrifying way. I cannot go into details, will not, but my fallibility as a mother came crashing into my reality and I thought for the first time, "My God I really cannot protect them, not fully." I even got a calendar out and counted the days from the day I became a mother until that one: 13 years, 1 month and 29 days.
That's how long I made it.
And then, Mac called to work out of town. Gone. Barely cleared to work, then gone.
First 5 days a week. Then 6.
Then sometimes 7.
It'll be done in July. No, August. Hopefully August.
And me, there, with all those fucking kids. And my job.
The thoughts took over my brain:
I can't survive this.
I'm so miserable.
Why is my career (because I work too, ya know?) hinging on HIS? Why is my life less important than HIS? Why is my career/life/existence PUT ON HOLD (transformed completely) because HIS work changes?
Oh, the self pity.
And then, rage. Resentment. Rage at all of it: The hand, the injury to my child, the loneliness, the incessant routine and relentless, mindless, unforgiving work of babyhood and toddlerhood and children and house and work.
I had two panic attacks. I had never had one before in my life. I woke up sweating and shaking with irrational, racing thoughts.
Good times.
A gray settled around my head. I found myself unable to sleep but never wanting to leave my bed. Crying for no reason or any reason.
Yelling, irritated, anxious.
I knew this feeling. I hadn't had it since post-partum depression with Ava. I knew it well. The rumination. The remembering back before I had kids, the staring at myself naked in the mirror before I got in the shower: The disgust. At my body, my face, the wrinkles. The gray hair. Non-descript self-hatred.
Why don't you take care of yourself you loser? Still wearing maternity clothes because you've never bothered to get others I see? WHAT A FUCKING LOSER.
And fat. Still fat. How did you get so fat? Why do you turn to food? DISGUSTING.
And all these kids. You have no business with these kids.
All of it is a mistake. Every moment of your life.
Think about Spain. Remember that? 20 years old, thin, beautiful, your whole life ahead of you. You had a chance then but you ruined it.
Had a kid at 22. Full-blown alcoholic by 24. LOSER.
Remember when your life had purpose and meaning and hope?
Writing this, I see how stupid it is. Writing it, I see how ridiculous and melodramatic it is. But try explaining that to me when I'm in the middle of it.
All the days were like this. I was in 2 small car accidents from not paying attention. Zombie-like exhaustion. Inability to finish sentences. Getting words wrong. Sadness. Rage.
And then it shifted to apathy, and I knew I was fucked.
I tried taking a weekend away at a yoga farm. Ha. Ha. Ha. (Although that weekend did help me in a way I didn't expect).
I tried a therapist (she was the worst I had ever seen in my life and I'm looking for another).
And then, I made myself a deal: I would try all the health stuff I could, "go back to the basics" of my life and if I didn't feel better in a month I would go to the doctor.
So I did research on mood and vitamin deficiencies and hooked myself up with B12, probiotics, Omega-3, Vitamin D, turmeric supplements. I cut down on sugar, increased water. I took my placenta pills in case it was hormonal. (YES I AM THAT HIPPIE.) I prayed and meditated, a little each day. Yes, I believe in God. I believe in a power of good underlying all things. I believe I can tap into that power because it's made of the same shit I am. I believe this is the same power holding the motherfucking planets in their spots in an infinite universe.
I believe God doesn't care if I say "motherfucking."
I tried to get more exercise. I went to my acupuncturist who treated me for anxiety (and his help removed the panic attacks) and suggested I get outside and do at least ONE fun thing with my kids every day. So I did.
The very next day I blew off work and took Georgia to the park, just because. I had forgotten that it was fun, too, to be a mom.
I told my friend Kate I couldn't do anything and my house was beyond recall. She said "Get up and clean your fucking house Janelle. YOU NEED TO DO SOMETHING."
That day I said "I will clean one closet today." And I did. It was the linen closet.
The next day I said "Now I'll clean this one." And I did.
And then the armoir. Each day, one thing.
The 4th day, I cleaned my house. It was the simple act of taking action. It was moving forward. It was tiny steps toward normalcy, toward feeling a little okay, a little in control.
A friend sent me a book that reminded me of what I had always known, but somehow forgot: The events of my life are neutral. The events of my life do not have an emotional charge in themselves. My emotional state is the result of a three-fold process:
First, the event. Then, my thoughts about that event; and finally: The emotions caused by my thoughts.
The problem was not that my husband was gone or that my life sucked. The problem was that I had convinced myself I was the eternal broken victim, could not survive in these conditions and was a VICTIM of my life.
I felt hopeless because I had painted a hopeless story. And I believed it. And I told it and retold it until I forgot it was even a story in the first place.
Remembering it was a story – an egoic invention – was like a thousand pounds lifted off my back. OH, that's right, my soul seemed to say, "You're okay. You're not in charge of this rodeo. You're along for a ride, and this is what the scenery looks like right now. You can either work with it or die trying to fight against it."
I surrendered, I guess, again.
A couple days later I was nursing my baby Arlo when he flattened out his hand against my breast and his little fat palm felt like a piece of velvet across my aching skin and I wept. At the touch. Just that. I don't know why. Something about the feel of his little hand against me that afternoon in that bed reminded me of what I am and who I am and what I have and that I always, always, somehow get carried.
It told me I was okay.
What washed over me was a profound sense of reality, of gratefulness, of TRUTH. FIVE YEARS AGO I WAS DRINKING ANCIENT AGE WHISKEY AND SMOKING PALL MALL CIGARETTES ALONE IN A BEIGE FORD TAURUS WONDERING HOW I WOULD EVER GET MY LIFE BACK.
And now, it's all back. It's better than I could have dreamed, and I'm spinning in circles of "This isn't good enough."
I was crushed under the weight of his tiny beauty, and the sacredness of my life. And the story changed. 
It was a close call. I dodged full-blown depression. I watched myself spiraling down and caught it just in time, with a lot of help from people who love me.
But I hesitated to even write this for fear that people would think I am saying that we can cure ourselves from depression. NO NOPE NOPITY NOPE FUCK NO not what I'm saying.
I don't think you can take supplements and fix your depression or pray or meditate or eat better or exercise your way out of depression. I don't think the touch of a baby or cleaning out a fucking linen closet can heal you.
What I'm saying is that I've been on every motherfucking psych med known to man (exaggeration) and I wanted to try things myself before going down that road again FOR MYSELF but by god get some help if you need it and there is no shame and if those methods had not worked I would be there right now. Today, telling Ms. Pill Doctor GIMME ALL THE PILLS.
After my head lifted a little, I took 3 weeks off this blog to gather myself and my brain and heart and pull it together.
In that time, I rented an office all my own, to give professional writing a fighting chance. I'm not teaching college in the fall. I'm writing a motherfucking screenplay. And revising my book.
And cleaning out that goddamn linen closet, as it needs. And writing to you.
So here I am.
Heyyyyyyyyyy. It's good to be back.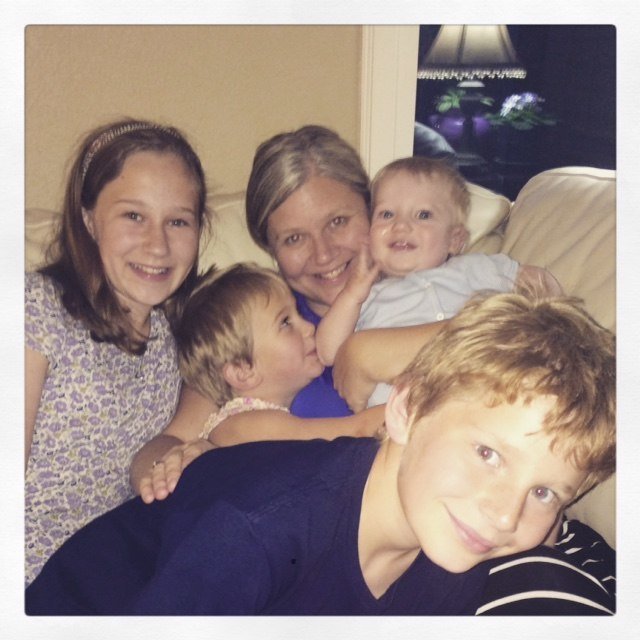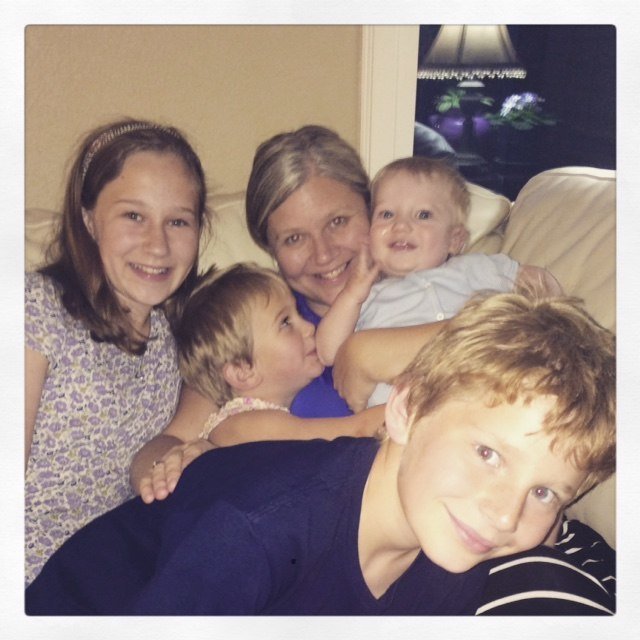 more stuff I shouldn't have said out loud: