We needed a new car. We drove a 2007 Expedition until it had 193,000 miles, a giant dent in the back, 159 smaller dents, ripped interior seats, broken visors, and an overwhelming scent of something. At this point, your guess is as good as mine.
Our decision to buy the Expedition was mostly about two things: Money and my ego. It was affordable, and it wasn't a minivan.
But now, with four kids (we had three when we bought the Expedition), it makes about zero sense that we would attempt to shove our gaggle into anything OTHER than a minivan.
And yet, my guts retaliated. My whole self raged. I damn near bought a car that would require back-row kids to keep their knees at their chins. 
Wait. Would that have stopped them from talking? Shiiiiiit.
Seriously though, lemme just say that I am damn grateful to have the chance to buy a car, and even have a choice in which car to buy, and this is not lost on me, and there is a good chance I will sound like a whiney-ass douche while writing about OMG WHICH CAR SHOULD I BUYYYYYYY THIS IS SO HARDDDDDDD.
It's not that hard. I'm fucking fortunate. Hashtag blessed.
Now let's get back to my whining.
My intellect knew a minivan made more sense than any other car. The fucking doors open with a button. A BUTTON PEOPLE.
And there's all kinds of space. And it gets way better gas mileage than a damn SUV. All reason and logic and decency point to minivan. And honestly, I wanted it. I wanted the comfort, but I was almost ashamed for wanting it.
Something about it felt a little like dying. Like giving up. Like surrendering to middle-aged obscurity.
I hate myself. I'm better than this! I am more than my car. I AM NOT MY FUCKING MINIVAN.
Except it kind of feels like I am.
But when I sat in the thing and pushed buttons to do all kinds of fancy shit and saw the backing-up camera and rear trunk space and DVD player I was like this ride is fucking sweet – fuck your fucking sexist car assumptions.
And we got it. And I love it.
But I've been thinking about the way I fought against it. What was it exactly?
I realized that in my head, a minivan says, "Welp you're old and fat and unfuckable now. You're all washed up. You wear 'mom jeans' and dress like it's 1999 and your main purpose in life now is carpool-punctuality and getting those squeeze-apple things on clearance at Target."
First of all: I fucking hate those squeezy food things. If I got that shit on my hands, I might actually throw up. No judgment though. I'm just saying.
And second: "You are not your job, you're not how much money you have in the bank. You are not the car you drive. You're not the contents of your wallet. You are not your fucking khakis. You are all-singing, all-dancing crap of the world."
Thank you, Tyler.
I AM THE ALL-SINGING, ALL-DANCING CRAP OF THE WORLD.
Do you ever think about the sexist shit you've internalized and allow to inhabit space in your brain? Do you ever shake your head in awe at how many jacked-up things we believe about ourselves?
It's a car. Not an identity. It's a convenient-ass car that opens like a space-shuttle.
It does not open like a space-shuttle. I made that up. It does however feel a little like a rocketship with all those windows.
Meanwhile, while I'm worried about losing my sex appeal via turning into a wide-girth automobile, salespeople are assessing my value based on my gender. Meanwhile, while I'm trying to please the patriarchy, the patriarchy is giving me another "fuck you."
While I'm internalizing sexism, sexism is leveling me and I'm still worried about pleasing it. Goooooo team!
Specifically, at the first car dealership we visited, a salesman walked up to my husband and I, shook both our hands, but when he shook my husband's, said: "Hello, BOSS."
Yes, he's the boss. Boss man. Good ol' bossy Mcbosserson.
While test-driving, the salesman asked Mac what he did for a living and asked me how many kids we have, assuming a washed-up broad with 4 kids clearly does not work. I felt erased, and yet money I earn was helping buy that fucking space-shuttle. (We did not buy it from him.)
I was erased from decisions and erased from the economics. Within 15 minutes.
I wanted to tell salesdude that he should try joining the rest of us in 2016 (come on in, the air is fine), but I only speak when my boss gives me permission. The rest of the time I try to stand there and look cute and grateful and sexy if at all possible.
I JEST I NEVER ACTUALLY STOP FUCKING TALKING AND RUNNING THINGS.
Anywho, here's the thing: How the hell did they convince us that buying a convenient, utilitarian vehicle is somehow a diminishment of our character? And how the fuck did I buy into it?
And how come nobody looks at a dad driving a minivan and thinks, "Well he's clearly lost his will to live."
No, we think: HOT DEVOTED DAD OMG MAYBE HE EVEN HAS DAD BOD.
Wait. Is that his wife? Oh how sad she's clearly let herself go.
You know what? I'm not my fucking minivan. I'm not even my "mom jeans." What are those? Do I have those? Seriously. WHAT ARE THOSE?
I'm not yoga pants or my "mommy blog" (DIE IN A FIRE FUCKERS).
I'm a 37-year-old woman who has four kids, an intellect, interests, and a relatively smokin' writing career if I may say so myself and even IF my whole life was carpools and squeeze-food things, capitalist patriarchy can kiss my mom ass.
Also, Tyler is hot.
Thank you, Tyler.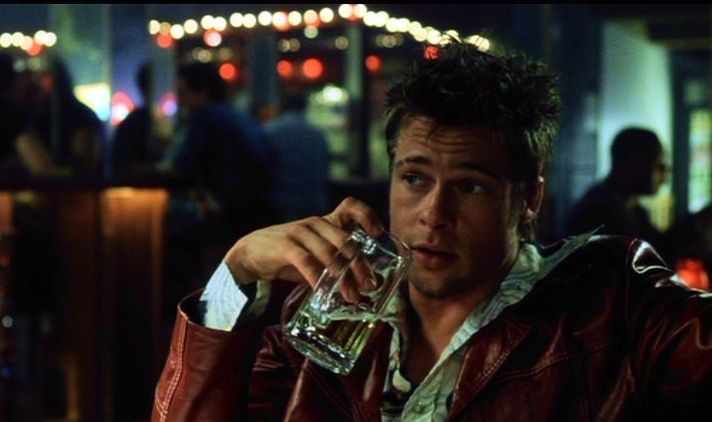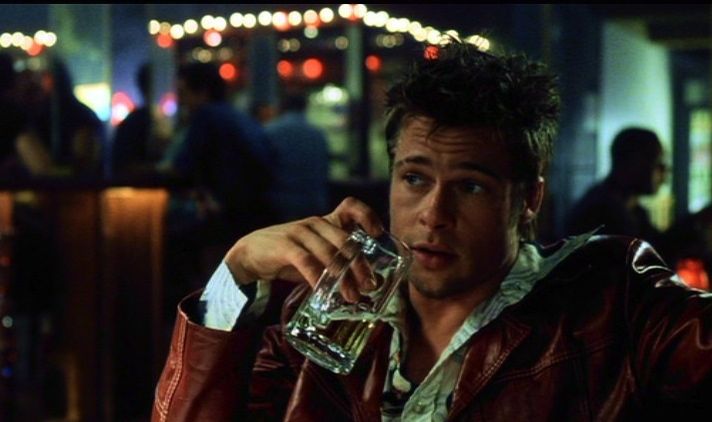 more stuff I shouldn't have said out loud: