On my book tour, on a flight between Washington DC and Austin, Texas, I sat in the window seat with an empty seat beside me. A man in his sixties sat in the aisle seat, and about halfway through the flight, I got up to pee. He moved to let me out.
When I came back, I stood next to him and said, "Sorry," kind of shrugging, annoyed that I had to annoy him. I stepped back to allow him to get out of the seat to let me in.
Oddly, he stepped back toward me, positioning himself in the aisle directly in front of me instead of stepping forward so I could go in behind him. His position would require me to squeeze past him in the tiny aisle, my body pressing against his.
Surprising myself, I refused to do it. I just stood there. Fuck you, man. Get the fuck out of my way. I don't want to touch you, and I won't, and whether you're doing this to be creepy or out of sheer lack of social skills, I don't care. Get the fuck out of my way.
I stood there and stared at his back until enough time passed that it got weird. He looked back at me and I motioned for him to step forward so I could get by. He didn't move. I said, "Move forward so I can get in behind you." I didn't even say please.
He looked at me irritated, like I was insane, like not wanting my groin pressed against a stranger's ass was an irrational request, and I realized I have fucking had it with the tiny courtesies I extend to men who demand space in this world at the cost of women.
I am done with it.
My new approach, when it comes to these mediocre, posturing white men – because let's be real they're pretty much the only ones I notice doing this – is get the fuck out of my way.
A man did his manspreading thing against my legs on an airport bench. I moved my legs to press against his, until he adjusted. He was in my space. I was in my own. He can move the fuck over.
A man did his mansplaining thing, explaining how publishing works, even though he had never published a book and I, um, have. I looked at him and said, "Why are you explaining my own career to me?"
When acquaintances tell me to "settle down," or "calm down," etc., because I have the audacity to speak openly and passionately about a topic, I tell them to calm down. I get to speak, and loudly.
I haven't always been this way, and the truth is I have always accepted a certain level of bullshit from the men around me – ones I know and don't – even when it made me very uncomfortable, or angry, or put me in positions of holding my tongue to "keep the peace."
I'm not talking about a refusal on my part to extend common courtesy, or about sharing space with other humans, men and women. I'm talking about no longer catering to men who CHARGE THE WORLD with their voices, bodies, and assumed power to trample women around them.
I usually deferred to these men, hating myself for doing it, wondering what people would think if they saw me doing that. I'm supposed to be a feminist. I'm supposed to be strong. I'm so tough on the page.
But I have been programmed in a misogynistic world just like the rest of us. I have been sexually abused and nearly raped. I've been taught to be ashamed of my body, told my voice was like "nails on a chalkboard." I have had sex when I didn't particularly want it. To appease. Because I thought I owed them, led them on.
When I was younger, and thin, and thus interesting for the male gaze, I looked away when cat-called, walked faster. Shirked, while my blood boiled in humiliation. I never said a word.
I have listened silently while men ranted on and on about their mediocre knowledge, even if I knew more. Not always, but often, because something in me said, "You be quiet and let the man speak."
I ain't a fucking shrinking violet, but more often than not, I moved my body to accommodate theirs. I don't even know exactly how I learned this behavior, but literally and figuratively, I shrunk to allow them space.
But lately I've been wondering: What did all this fucking good behavior get me?  
It got me a nation who elected a pussy-grabbing president. It got me millions of people voting for a party that wants to remove my daughter's dominion over her own body. It got me no paid federal maternity leave, fat shaming, and a rising maternal death rate. It got me Harvey Weinstein (at every turn) and less money on the dollar. It got me "cover up in public when you nurse." It got me the vast majority of the domestic labor.
And I'm white. ALL of this is worse for women of color. All of it.
As a whole, it got us damn near fucking nothing.
There's something viscerally infuriating about looking at my country and realizing it voted against my body. Against my child's body. Against my freedom. And for my assault.
And so I'm done. I'm done catering to overbearing, sexist men. I'm done stepping aside simply because they've righteously demanded it. I'm done keeping my mouth shut and I'm done pretending I'm smaller than I am to feed that delicate male ego, or because I am afraid of something I cannot quite define.
Am I angry? Of course I fucking am. I gave the world a chance, and played by the rules, and all it got us was "I moved on her like a bitch."
From the President of the United States of America.
So get the fuck out of my way, and then, maybe, if I feel like it, and you shut the hell up long enough to hear my voice, we can talk.
Clearly, there's no space for anything else.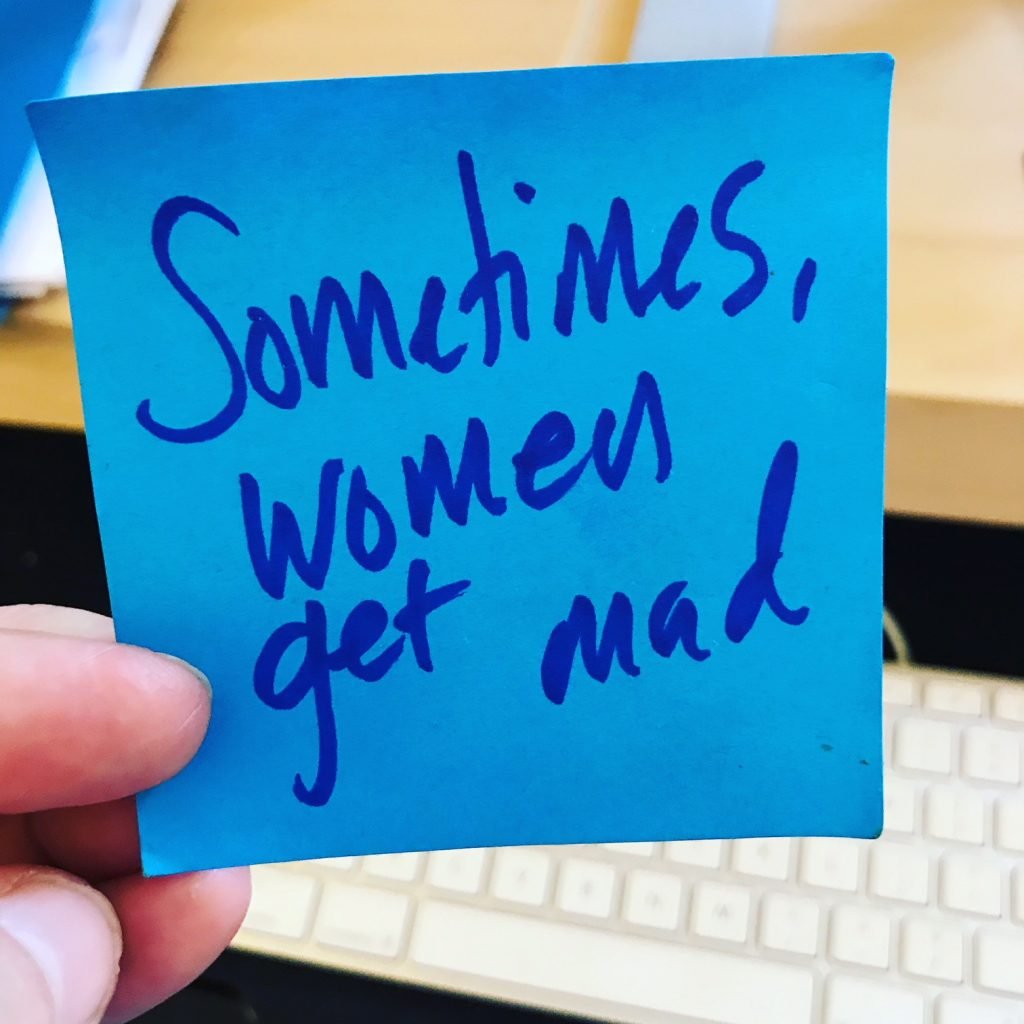 Note: I wrote this piece a few days ago, and in between then and now, I read this, and, though a bit off topic (and it needs a whole blog post to itself), I want to draw attention to the intersectionality of all this. That we, as white women, while demanding our space in a man's world, need to be acutely aware of how we take up space in a white world. Love you all. 
*****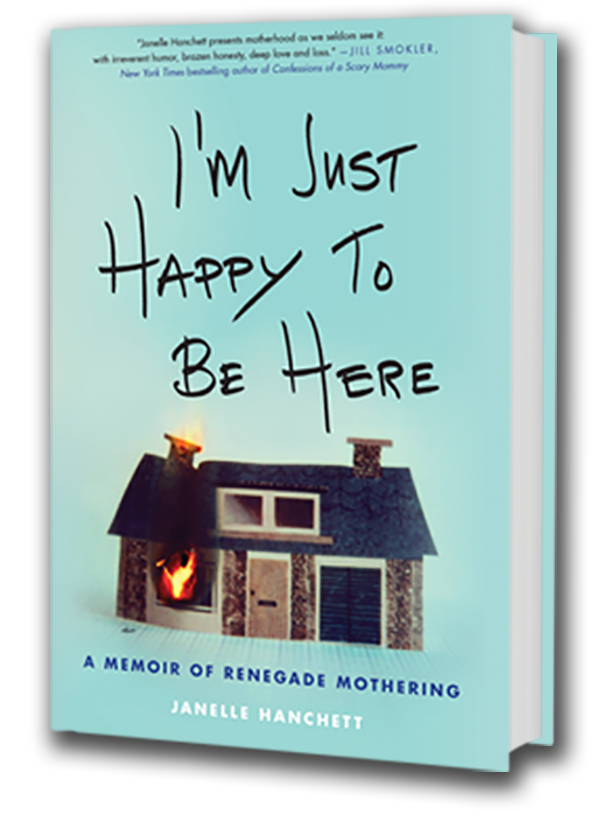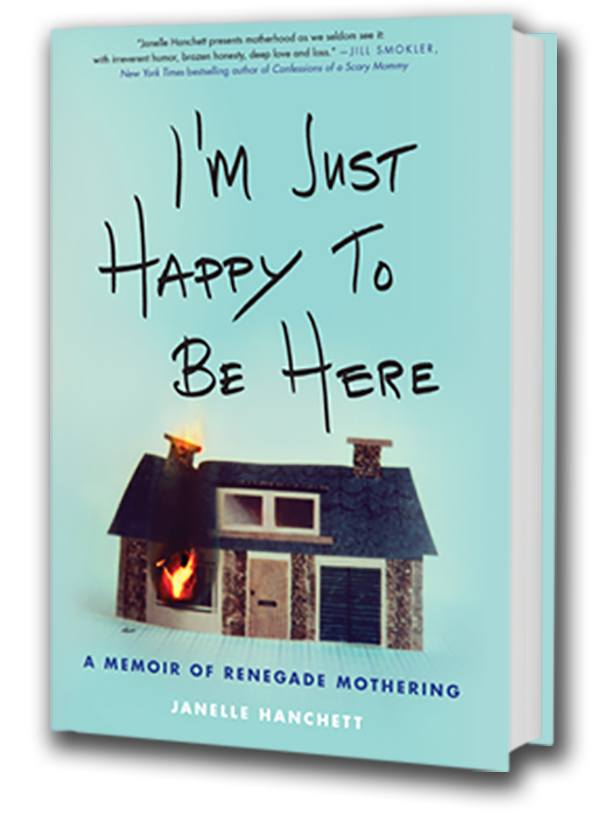 Though it is about recovery from alcoholism, one of the overarching themes of my memoir is the sanctity of motherhood and how it is, in short, utter bullshit.
Practically the whole book is calling out the vapid narratives surrounding motherhood, telling my own story of battling with erasure, inadequacy (both real and imagined), and finding some peace in there, somewhere.
Check it out.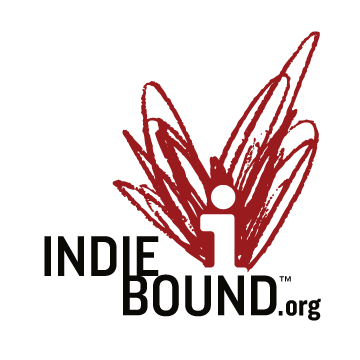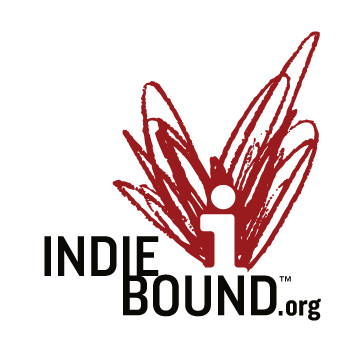 more stuff I shouldn't have said out loud: