This morning my four-year-old son, Arlo, woke up on the other side of our king bed, pushed himself up onto his hands, looked over at me and yawned.
"Morning," I said.
He gave me a big closed-mouth smile beneath wild blonde curls and scooted against me, as he always does, resting his head against my bare chest.
He slept in our bed until he was three or so. Now he sleeps in another room but invariably toddles in to join us around 3 or 4am. Somehow, I always know he's coming. Do I hear his footsteps? I wake to watch him wander in the door, and I scoop him up and flip him into our bed, between my husband and me, where we all fall back to sleep.
This morning, he had a question. "Mama, why do you smell so good?"
"What do you mean?"
"Your body. It smells so good. Why do you smell like that? The whole house smells like you, it smells so good. Why does your body smell like that?"
He looked at me with real curiosity, evidently wanting a real answer. I told him I didn't know, and kissed his head, and thought how sweet that is, a little guy wondering about the elusive smell of the mother – her skin, her sweat, her soap, her shampoo, her odor foul and beautiful.
Who knows what it is, really?
I remember my mother's smell. I remember the feeling of being against her skin, her arm, the softness and warmth of her body. I remember it felt like home. Like everything would be fine as long as I could inhale that scent, the scent of something I knew like air, though couldn't define or grasp.
It's just the way we need our mothers, I suppose. The good ones, at least. The ones who mean all those things.
As a kid, I was preoccupied with the idea of my mother dying. Of her leaving and never returning. I wrote about it in my book. I would sit for hours on the couch, or what felt like hours, rocking and listening to "M.A.S.H" (her favorite show), willing her to not be dead, imagining what I would do if she were. I would work myself into a near frantic fury, sometimes crying, praying, begging God to let her come back, and in my little brain it was so real, the abandonment.
If she wasn't in the room, she might as well be dead.
Eventually I would hear the garage door go up. I would hear her rustling on the porch.
Alive. Home.
She'd let me crawl into bed with her. I'd fold against her. Her smell.
Oh, the mother. She's back.
My son asked me about that today, and it made me think of the children separated from their mothers at our borders, of the visceral, physical pain of a child yearning for her mother, of the actual blood craving a reconnection to all that she knows of home.
In this case, quite literally.
I wonder how you teach somebody to give a shit about that. To not care if the mother is a "criminal" who wandered across arbitrary national lines – although most of them are "guilty" of misdemeanors – to not care if she "shouldn't" have done that thing, because we are talking about families.
We are talking about a child.
How do you teach somebody to feel the agony of a child aching for his mother's skin? Her smell. The only one in the world.
The only one in the whole fucking world.
My mother always came back to me. Over time, I knew she would, and I could tell myself "She'll come back." But it didn't help.
The yearning of a child isn't rational. It isn't reasonable and it isn't intellectual. It is a yearning in the bones, in the blood, in the same blood that raced through the body we shared.
In our womb. In our waters.
I think of those children in beds alone, with no idea where their mother is in that very moment. A phone call or two. A few moments on video. But at night, in the dark, where is she?
Her actual body.
Why do you smell so good?
Because I am yours, son. Because we shared a body once, and when you're young, it is still somehow ours – and for a long, long time, my body is, for you, that old, sacred home, the one we know in our blood but not our brains, that has no right to be tampered with, because it is our tiny shelter in a giant, unforgiving univers. For those few moments, I am all you have.
I don't know how to make somebody care about that. Perhaps they forgot their own humanity, their own love and blood.
The smell of home doesn't give a shit about borders. We deny a child that for political gain. To teach them a lesson. And these people do it in God's name? The Bible?
How strange these people are, picking and choosing the book's teachings. Baldwin calls this hypocrisy "self-serving moral cowardice." Have you ever heard it stated more perfectly?
Because immigrants have "broken the law" (and this, you know, is up for debate), they deserve torture? Their children deserve torture?
Self-serving moral cowardice.
Well damn, I guess I should thank God I had the dumb luck to be birthed me in a nation where we could live safely, not forced to a border to survive. How noble of me!
And you apologists: Thank God you were born in a nation where you don't understand fleeing your home with nothing but your body, and your baby, who wails for nothing but your sweet sweat. Now, "home."
I can't make you see a world you've forgotten. But how cold it must be where you live.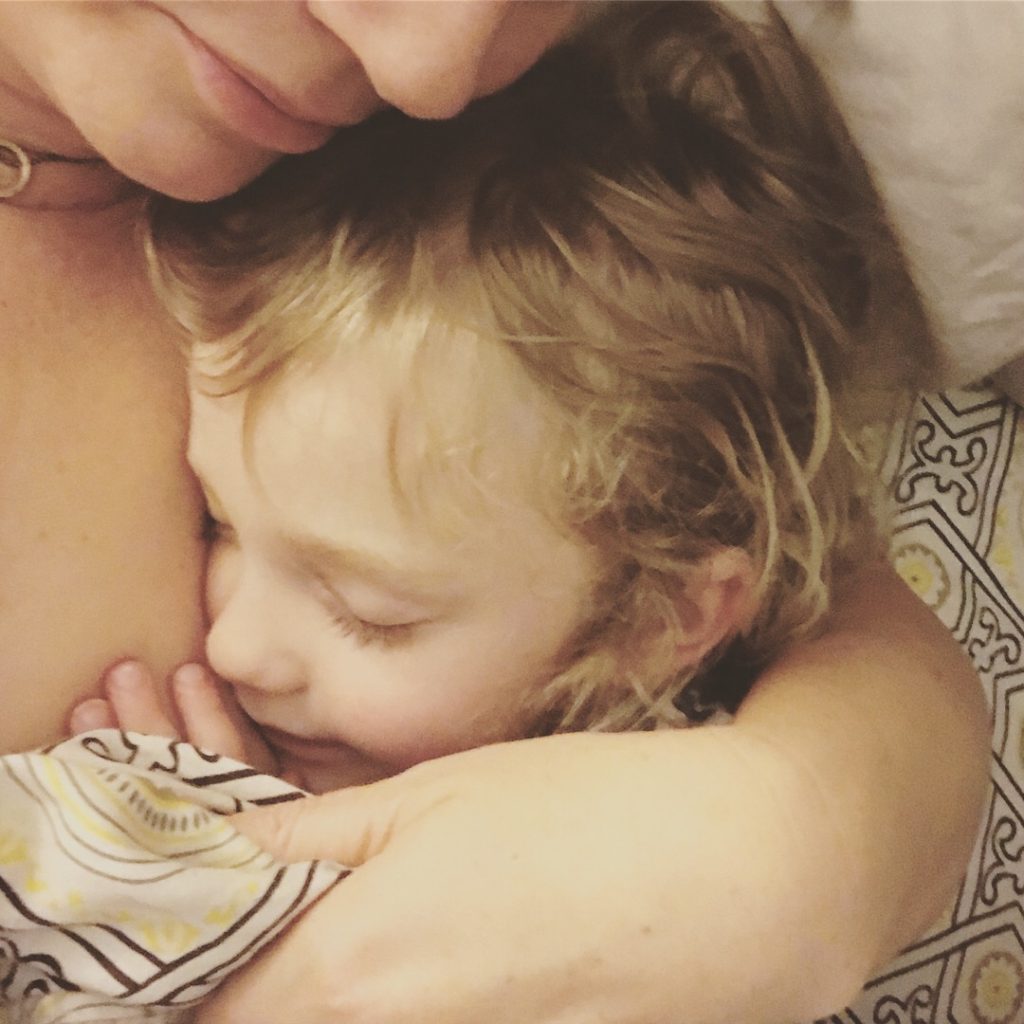 ***
Every time I write about this country, if feels obscenely small and self-serving to share my book, and yet, well, I am trying to feed my family, and this is my contribution to the world right now.
Some words. Some truth. I hope it helps some people. We have to remember our creative work matters, maybe now more than ever?
So I'll keep telling you about it, and this week, I had the nice surprise to learn that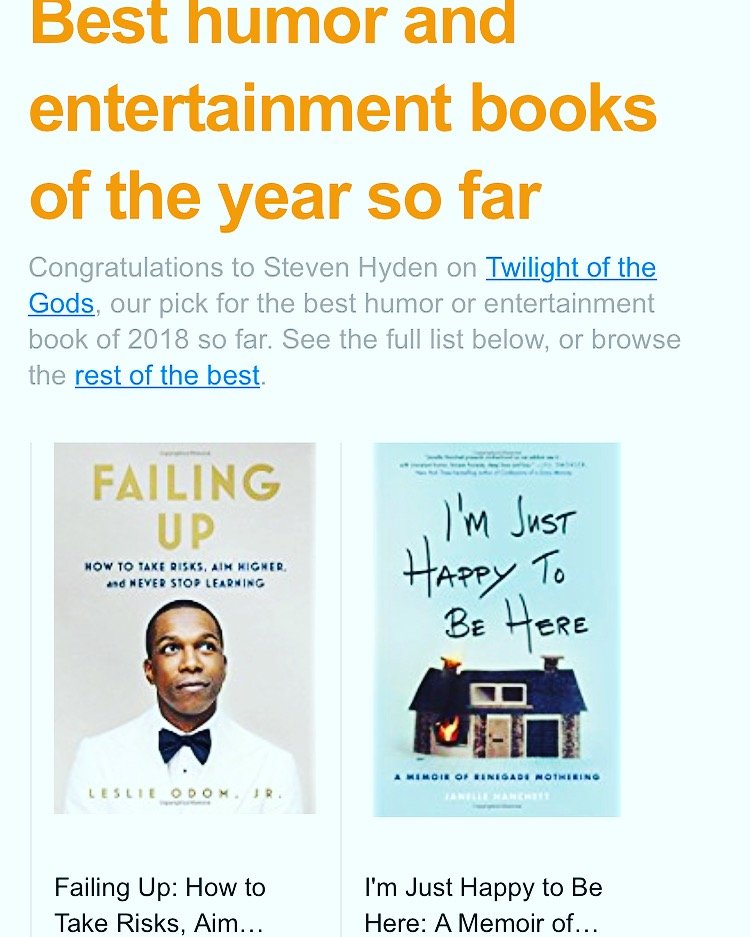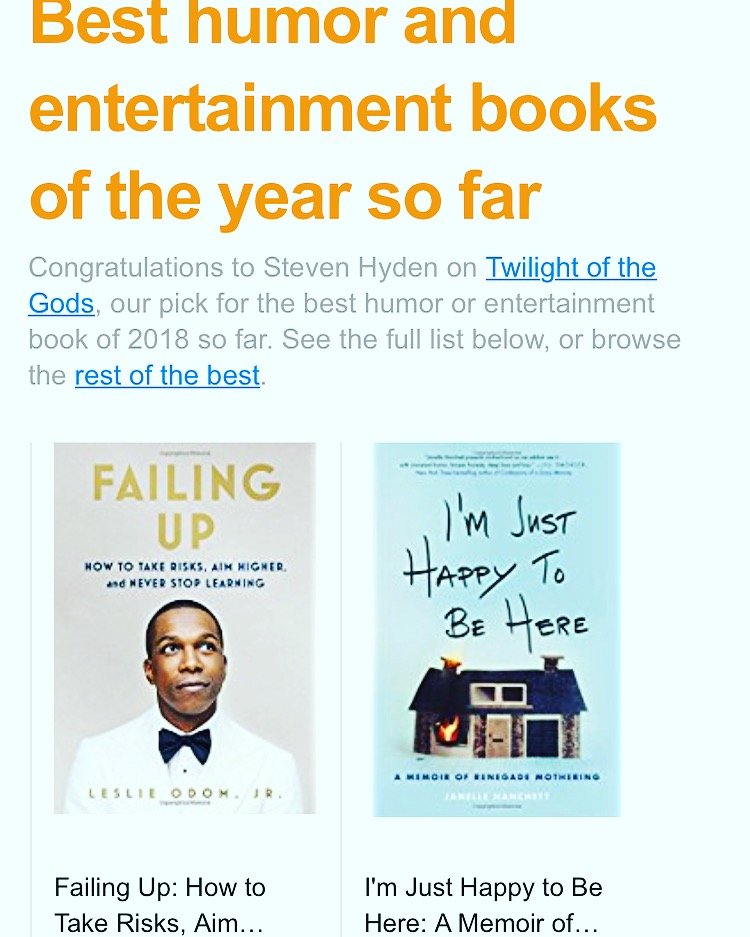 Amazon editors chose I'm Just Happy to Be Here as a "Best Book of 2018 So Far" in the
– wait for it –
HUMOR category (?).
Who knew Amazon editors had such a jacked up sense of humor? (This is not an insult.)
Anyway, that made me particularly delighted, because we talk a lot about the seriousness, and not much about the parts where I, at least, laughed my ass off writing it. Nice to see that aspect of it highlighted.
Thank you, Amazon editorial staff.
more stuff I shouldn't have said out loud: