Let's get something really fucking clear right now: Our country is gaslighting us.
At this point, without willful ignorance or staunch denial or some special cocktail of both, there is no way to dodge the reality of our country.
Whatever hope any of us had (spoiler alert I had none) that Trump "wouldn't be that bad" has crashed by now, and we are left with detention centers for children ripped from their parents' arms, alongside a mural of our dictator.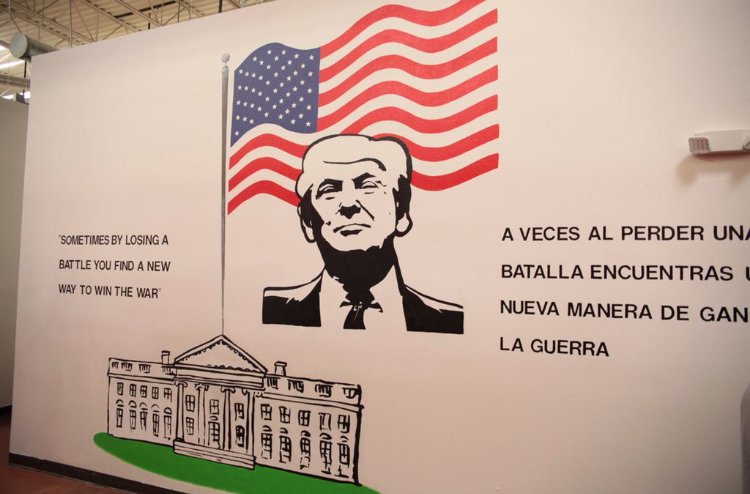 Wait. We aren't supposed to have a dictator.
When our President refers to a murderous dictator running a totalitarian state as "very honorable" and "very smart," somebody who "loves his people," stating that it's an "honor to meet [him]," you have two choices: Admit Trump is dangerous as fuck and wholly anti-democratic or bury your head further in the sand.
The ship has sailed. We are here. POTUS lies so much we don't even care anymore. He refers to the free press as "our country's biggest enemy." That shit barely makes the news.
Meanwhile, Russia's meddling in our 2016 elections remains unaddressed. Not only is it unaddressed, our President advocates for Russia on the global stage, aligning himself with the world's dictators while shitting on our allies. (Sure am glad he's taking care of that pesky threat known as "Canada.")
They're trying to gut health care, again. Net neutrality is gone.
Meanwhile, Trump attacks actors in misspelled tweets and the White House remains a revolving door of appointees and Antarctica is melting. We can't even care about climate change. That's like way low on the list, amiright? Think about that.
The hits just keep on coming, so, so fast. Every fucking day. And we're expected to just carry on. On the one hand, what else are we supposed to do? We have to live. We have to feed our families and raise our kids and pay our rent.
But all this "normalcy" in the face of absolutely not normal at all creates a sense of dizzying and lonely dissonance. Gaslighting. The sycophantic GOP twiddling its thumbs letting this shit all slide, as if it's all business as usual. Gaslighting. Fox News has clearly become state propaganda and millions of Americans believe that shit. Gaslighting.
I walk around in a perpetual state of ARE YOU NOT SEEING WHAT IS HAPPENING HERE? Even with some acquaintances. And family members. People are flat out fucking delusional. Somebody tried to argue recently that Trump is bringing people "together."
WHAT NOW?
Gaslighting.
We are forced to carry on our lives in The United States of Fascism Light. We have to just keep on living. We see democratic principles being systematically annihilated every fucking day, maybe hour, and the never-ending newsreels cover it and cover it like it's standard politics and the GOP does jack shit and we see what's happening but all this inaction by the people in power tells us every day, all day, that everything is fine.
Move along, folks. Nothing to see here.
I read Twitter and Facebook and comment sections of news articles. Trump supporters quote the Bible and call people liberal snowflakes, citing shit Obama did, rejoicing in some idea of regaining America greatness, of vague nostalgia, while they get fucked by the oligarchy and don't even see it. Their bigotry is so rampant they're overjoyed at the prospect of "tough on illegals" without recognizing what it really means is that we're removing children from their parents. They love Trump's posturing, his Big Man persona, failing to see how they're being played. The rich simply rejoice in their tax cuts. Dizzying. Infuriating.
As if any of this is the fucking point.
This isn't about us vs. them, folks. This is about the soul of our nation and thus the soul of its people, and it's about where we're headed, and how we built this, and whether or not we can survive it.
Am I overreacting? Being hyperbolic? Maybe. But explain to me a detention center for children with our President's face painted on the wall. Explain to me a President attacking the free press. Explain to me a President who FLAT OUT DOES NOT CARE that Russia meddled in our elections. Explain to me his praise for Kim Jong Un. Explain to me his constant barrage of lies. Explain to me his pardoning his friends and installing of loyalists. Explain to me Congress doing nothing to stop him.
I have no answers. How could I?
What I want to say to you, friends, is that what we have to do right now, every goddamn day, is look for the truth.
I'm not referring to truth in the media. Although, yes, also do that.
Right now what I'm talking about are the artists. The people speaking the truth of humanity, of love, of freedom.
Read more than you ever have. Read James Baldwin and Toni Morrison and Tolstoy and Austen and Sylvia Plath. Read everyone. Read every fucking day, even just a little.
Follow @nitch on Instagram. Follow painters and poets and weirdos. Follow the ones making shit. Right now. Do it.
Get your ass to a museum and look at some art. Look at local art. Look at fancy European art. Look at photographs and sculptures. Watch people doing amazing things with their bodies and hands and minds.
Turn your music up. Turn it way, way up. Get thee to festivals and dance. Bring the annoying children. Dance with them, too. Dance in the living room. Turn it up so loud you think your ears may break. Your favorite songs. The ones that rip your heart out. The ones you loved when you were young.
We have to stay centered, friends, grounded, in life, in the people speaking the truth, in those with the moral courage, then and now, to insist on the power and beauty and creative force within all of us, to revolt and resist and survive, or we will grow tired, and we will forget, and we will give up.
We are living right now in a nation that's lying to us, every day, forcing us to deny and ignore what see with our own eyes, what we know to be true, and that's a horrible way to live. A horrible way to raise children. A demoralizing, confusing way to live.
Remember you aren't crazy.
You know the truth and the truth knows you.
We must insist on it.
And vote in November or I'll kick your fucking ass.
I love you. Art. Art now.
***
"I suppose some of us don't have the luxury of neatly wrapped truth, of affirmations that rest on our tongue like peppermints. Some of us need to be doused in gasoline and set aflame, until the truth consumes us, and we have no choice but to recreate ourselves. A collision, I suppose, when one must choose to live or die.
I didn't want to feel better. I wanted to live.
I didn't want the pain gone. I wanted it to mean something.
And when I found my voice, I found a purpose for every moment I had lived. I found power in every blackened room in my mind, every fear, every molestation, every sad parent, every futile word and nightmare memory.
Because it led me to you, to the place where we are the same, to the place where words draw a line from my bones to yours, and you look at me and say, "I know," and I look back at you, thinking, Well I'll be damned, I guess we've been here together all along."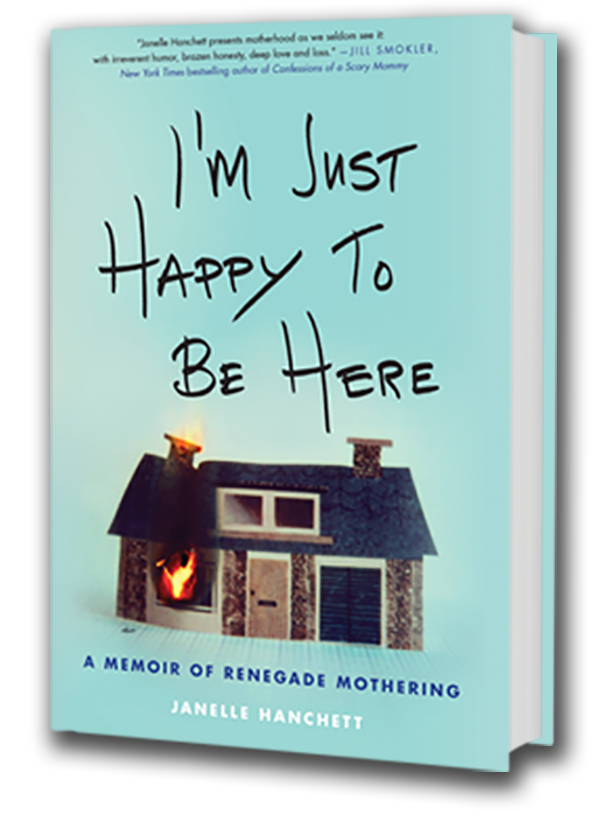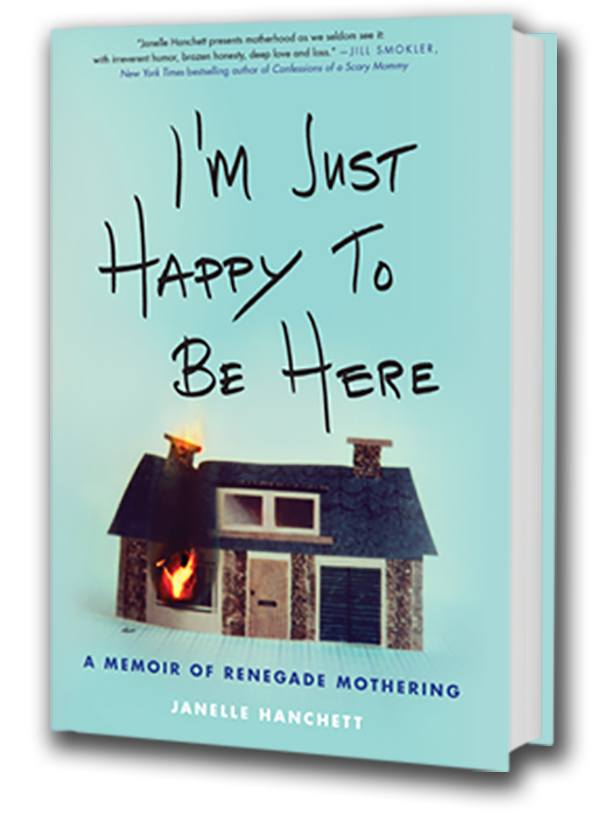 more stuff I shouldn't have said out loud: