Dear James,
You're dead, but I'm going to write to you anyway, because I'm lost as hell and I have a few questions about your love theory.
In 1962, you wrote a letter to your nephew because he was "born into a society which spelled out with brutal clarity" that he was a "worthless human being" and James it's 2016 now, and this week, I've listened to and read the words of black mothers talking about their sons, because they were born into a country that has "destroyed and is destroying hundreds of thousands of lives and does not know it and does not want to know it."
They asked us to know it.
They asked us to know it, but I think we won't.
In 1962 you told your nephew it's because white people "don't know he exists" because they "cannot see" and here's what I want to know, Mr. Baldwin, how do we make people see?
You talked of the conditions in Harlem, 1962, and how white people said: "No! This is not true! How bitter you are!" and "You exaggerate" and now in 2016 they say "ALL LIVES MATTER" and "if he weren't a criminal he wouldn't be dead" and they bring up traffic violations to justify the killing of a school cafeteria manager, who was reaching for his wallet, as instructed, with a toddler in the backseat of a car.
He bled and died anyway.
In 1962 you wrote that on the day your nephew was born, his family "trembled" because "it looked bad that day" (for black people in America) and you said, "We have not stopped trembling yet," and James, in 2016, they have not stopped trembling yet.
The mothers and fathers and grandfathers and uncles and aunts have not stopped trembling and James I want to know when all people who look like me will care more about the trembling.
When.
Because I thought when people with love and hearts and souls are shown facts and shown the suffering of people, James, that they will see because they are human and even though they don't HAVE to care, they will.
Because they are human.
But James, I think I'm wrong.
In 1962, you told your nephew, "You were born where you were born, and faced the future that you faced because you were black and for no other reason."
And that was Harlem. And he was expected to "make peace with mediocrity" and was told where to go and how to act and how to be and that's still here, in 2016, in the narratives surrounding "inner city ghettos" and "black on black crime," and it's here through the prison pipeline and racial profiling and economic inequality and the media. Yet it seems almost nobody looks to explore what we've done to create, reinforce and secure the failure of people trying to survive in a place "intended for them to perish."
Intended for them to perish.
They're still perishing, James.
You wrote of "inhumanity and fear" and that's what I see when I look around at most of my white brothers and sisters and I don't know if I want to scream or ignore them or get on my knees and beg them, and that's why I'm writing to you.
You said we are "trapped in a history which [we] do not understand; and until [we] understand it…cannot be released from it," but they teach and nobody listens.
People don't BELIEVE what they're hearing. Why?
"They have had to believe for so many years, and for innumerable reasons, that black men are inferior to white men." This is true. I know this because I grew up white. I know what it feels like to learn from unidentified sources, from the air you breathe, from something, somehow, some way, that your race is just a little better but you are for sure not racist because "racist" is slurs and not hiring someone because of the color of their skin and you would never do that! You have black friends.
And if people would just act like "normal (white) people," everything would be fine for them.
And the people "set down in Harlem," you see, they don't act white. And so they don't count. They don't matter.
And when people insist they matter, white people don't have to see. They don't have to listen. They don't even have to be vaguely curious. They sit back with a sigh and a "fuck you" and they don't even hear, James.
This is my worry. This is my worry with your love theory.
I feel the silence in my bones of the people around me and the ones doing mental gymnastics to justify police brutality and I wonder if they know in their guts they're wrong.
You say many "know better" but "find it difficult to act on what they know" because "to act is to be committed, and to be committed is to be in danger. In this case, the danger, in the minds of most white Americans, is the loss of their identity."
Of course they know better. I'm done pretending they don't. They know. But it's easier to PRETEND than admit you're wrong, especially when all that power is at stake.
I knew better when I learned I had been lied to. When we know better, we do better, right? Isn't that the way it works?
THEN WHY ISN'T IT WORKING?
Most of the time, I see no way in.
"Try to imagine how you would feel if you woke up one morning to find the sun shining and all the stars aflame…[it] is terrifying because it so profoundly attacks one's sense of one's own reality. Well, the black man has functioned in the white man's world as a fixed star, as an immovable pillar: and as he moves out of his place, heaven and earth are shaken to their foundations."
And in 2016 I want to ask you, is this what it feels like? Is this the shaking of the foundations and the dislodging of a star until it comes crashing to our side? Is this it, James?
Because I'm not so sure, and I don't feel much hope, and you say that love will fix it but I'm not sure, because what good is love if the recipient feels it as VIOLENCE?
An attack on their personhood.
A violation of who they are.
I want to tell them they're better than this, James. I want to beg them. I want to punch them in their faces.
SEE IT. 
You say "these men are your brothers—your lost, younger brothers… and…that we, with love, shall force our brothers to see themselves as they are, to cease fleeing from reality and begin to change it."
I wonder if that's so, James. I wonder if we will ALL ever cease fleeing from reality. I wonder if we need them anyway. I wonder if anything will change, other than some of us dying out, to become stars fixed forever on the wrong side of history.
James you promise there's a transformative love, a powerful one, a love that shakes foundations and sets stars aflame, but it's hard to believe such power exists.
I'm kinda tired of "love." I hear a lot about it but don't see much action. I'm tired of anything that doesn't make us USE OUR ACTUAL BODIES to dismantle our place, a place that was never actually ours, a place that was stolen, ripped off, burned and murdered for.
You say love IS what makes our feet move.
You say this is how you make change, and you said do not be afraid. I know you weren't talking to me. I'm not black and I'm not your nephew.
But I am afraid.
Because I wonder when all white people will feel this pain as their pain and this perishing as their perishing and stand up and set the stars aflame themselves, shake the earth themselves, become an immovable pillar in the fight for the moment when, as you say, the "dungeon shook, and the chains fell off."
So I'll keep fighting, in love, I guess.
And hope to god you're right.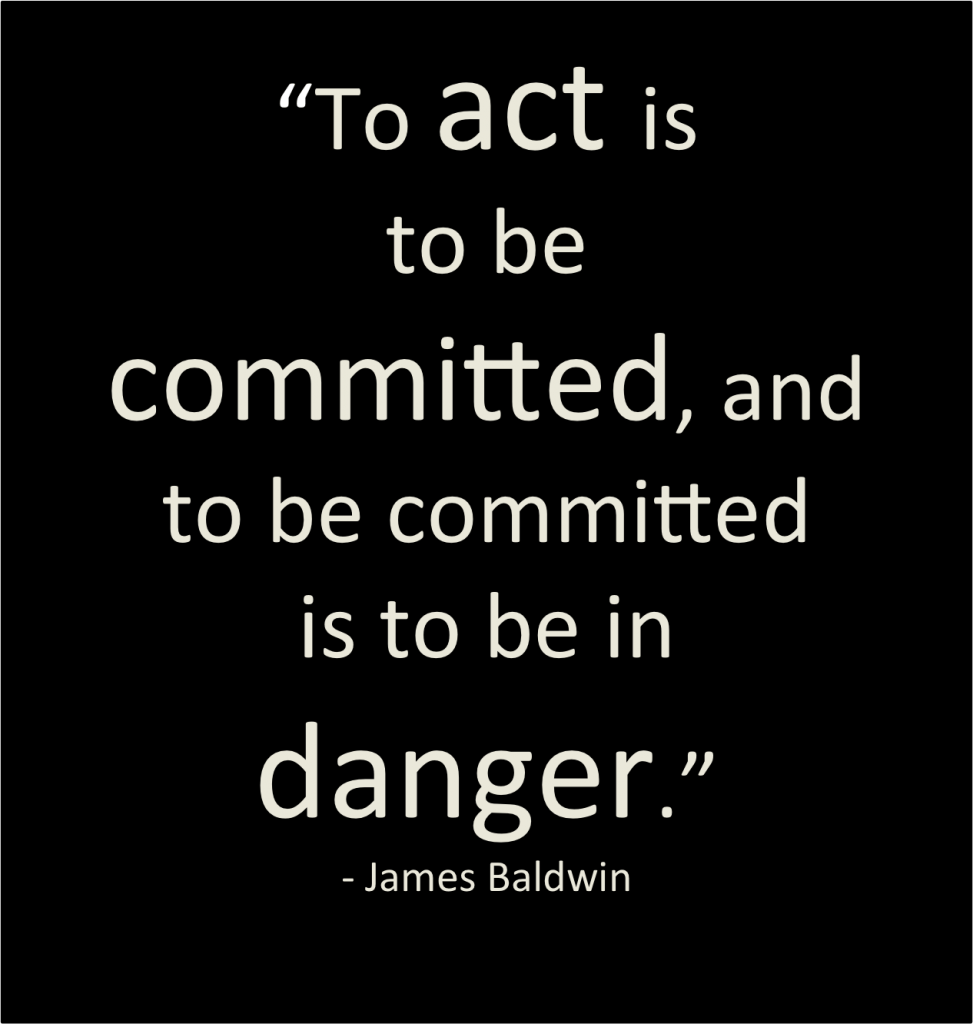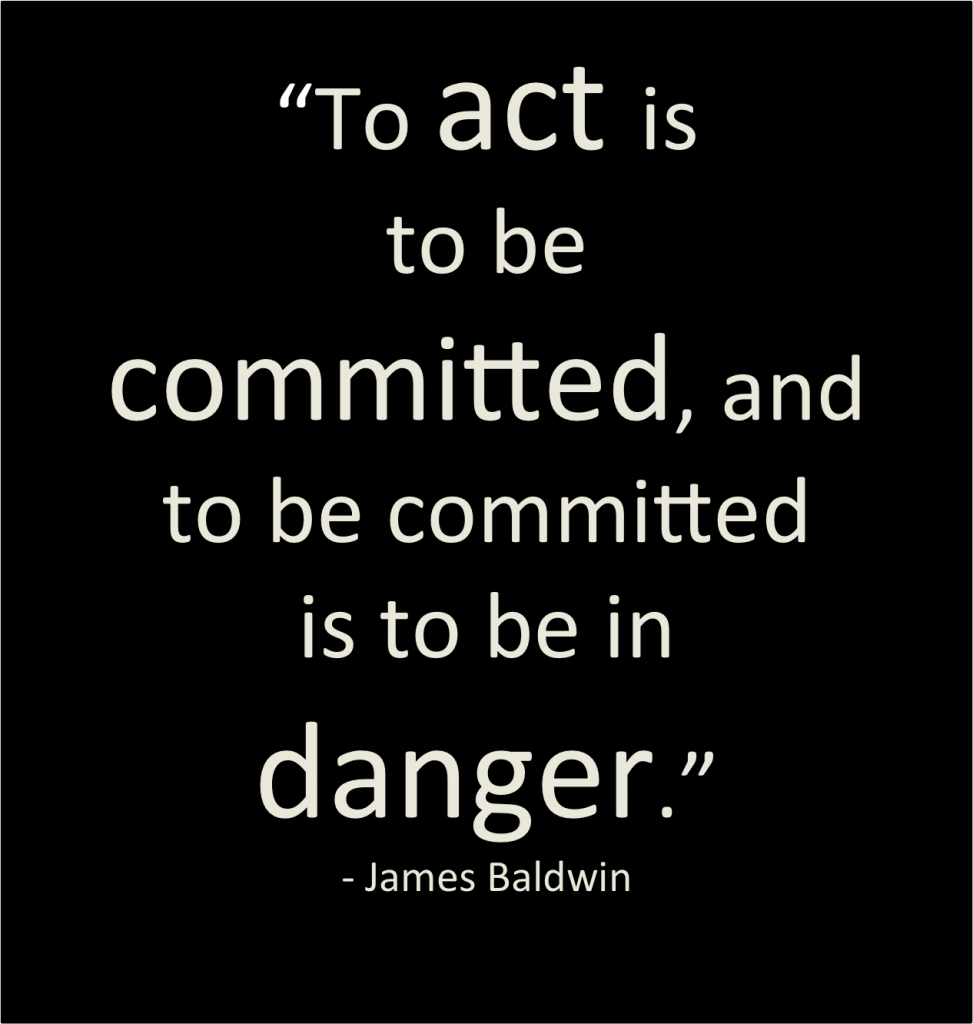 Note to fellow white people interested in dismantling white supremacy: ALL THE LOVE IN THE FUCKING WORLD IS USELESS IF IT'S NOT BACKED BY ACTION.
We know what to do. "Be an accomplice, not an ally." The time for talking and feeling super bad at dinner is over. It's time to move our bodies and use our voices to join the new Civil Rights Movement. Suggestions to begin are here, here, and here. 
more stuff I shouldn't have said out loud: