Good news. I have figured out how boilers work. Is that even what they're called? I don't know. Those metal flat things attached to walls that run water through them, getting warm but not hot enough to burn your house down if your kid leaves a stuffed animal on it (not that I checked this five times a day for the first month we used the fucker).
You know, the heating system everywhere in Europe built in approximately 1743? Those.
Anyway, the way they work is this: When you are cold, so cold, like ice melting across your wordless soul, you turn the thermostat up one degree Celsius.
Seventeen minutes later you are so sauna-hot you go outside, into Dutch Siberia (which is the whole country), on purpose, to cool off. Then, about two hours later, you start the process over again.
It's a wet cold here in Holland. Humans I wanted to punch in the face used to tell me that the 110 degrees in California I experienced wasn't really that hot because it's a "dry heat," and yes, I get it, humidity is a special hell, but can we all just fucking agree that 110 is like living in Satan's ball sack no matter what the conditions? You can't breathe in hot humid you can't breathe in not humid hot.
Oh, hot sounds nice.
My toes will never be warm again. Jeans do not cut the wind. My socks are 12% effective. People say I should wear two pair made of merino wool. They are clearly not taking into account my laziness here. Two socks.
Fun fact, it's not even full winter yet.
This has all been perhaps a grave mistake.
I burn 3-7 candles at all times in my house. George says I "have a problem." I say, "I AM TRYING TO CREATE SOME COZY SO I DON'T DROWN MYSELF IN A MOTHERFUCKING CANAL." I say this with my brain not my mouth because saying that word to your kid even as apt modifier is frowned upon.
The Dutch word here is "gezellig." It means "cozy" but more than cozy. It's like comfortable, lived in, warm, general togetherness, friendly. For example, when a Dutch neighbor came over and I did the standard apology for kid shit all over the floor, she said, "No, I like it. It's gezellig. It means children live here and are comfortable to play here."
And then I cried and cradled her in my arms for a good ten minutes. I didn't. The Dutch would hate that. Niet gezellig to force affection on acquaintances.
I got a heated blanket because I'm elderly and also I take a lot of baths in our giant tub. God gave us a long, deep, massive (that's what she said) tub because he knows I used to think closed-toed shoes meant "winter." And this is definitely how god works, an act of divine providence as opposed to just, like, luck, since this is the only house that would rent to us.
I'm really into the really good tea from the tea shop in the center of town. I also like the way I bundle up to go outside then SWEAT CONSTANTLY once I get inside where I'm going because gezellig and boilers.
Did I mention it's going to get colder and rain like this and be gray and get dark at noon even though the sun rises at 10am for the next four months?
No need to look at the weather app. IT'S ALL GRAY ALL DAY ASSHOLES.
It hails occasionally. That's fun. But no snow. Snow is too pleasant. Too bright. Whoever said white is the absence of color has clearly never lived through a Dutch winter. Sea of Gray, a love song. If it snowed, maybe the moon that peaks out the clouds for 3 minutes every tenth night would reflect off it, almost giving the impression of light. And we don't do "light" in Dutch winter.
Okay fine. I'm exaggerating. The sun comes out for at least ten minutes over the course of a week.
Meanwhile, Dutch families ride their bikes in this shit, all day, shaming with their toughness and stoic "what's your problem" attitudes. Some of them even smile. They aren't like positive about it, they just don't seem to care. I feel personally attacked. They cart 2-3 kids on those bikes, in the fucking rain, with or without ponchos or gloves.
They've obviously given up on life.
Or embraced it. Your call.
Yes, I am aware that It is nowhere near as cold here as Chicago or Minnesota or Canada or wherever else people put kids in snowsuits and have tears freeze to their cheeks. My friend Antonia said that happened to her here, so that's a nice thought.
But, where I lived in California we had two seasons: Hot as Fuck and Orgasm-Level Perfect.
Mixed in there between December and January would be a week or two of "Guess I shouldn't wear Birkenstocks today" AKA "Where's my coat?" AKA "Do I own a coat?" AKA "WHY CAN NONE OF US DRIVE IN THE FUCKING RAIN?".
One thing I have learned about "actual winter," though, is that one always complains about actual winter. Every year. Just like I complained about the one-hundredth 90+ degree day in a row, people with winters complain about winters. Unless you're Dutch, in which case you get all gezellig and shit, throw some flowers in your bike basket and say things like "There is no bad weather, only bad clothing."
I FUCKING DISAGREE DUDE BUT SURE LET'S DO IT YOUR WAY (sorry for yelling please don't kick me out).
In conclusion, apparently Mac wears scarves now.
COZY.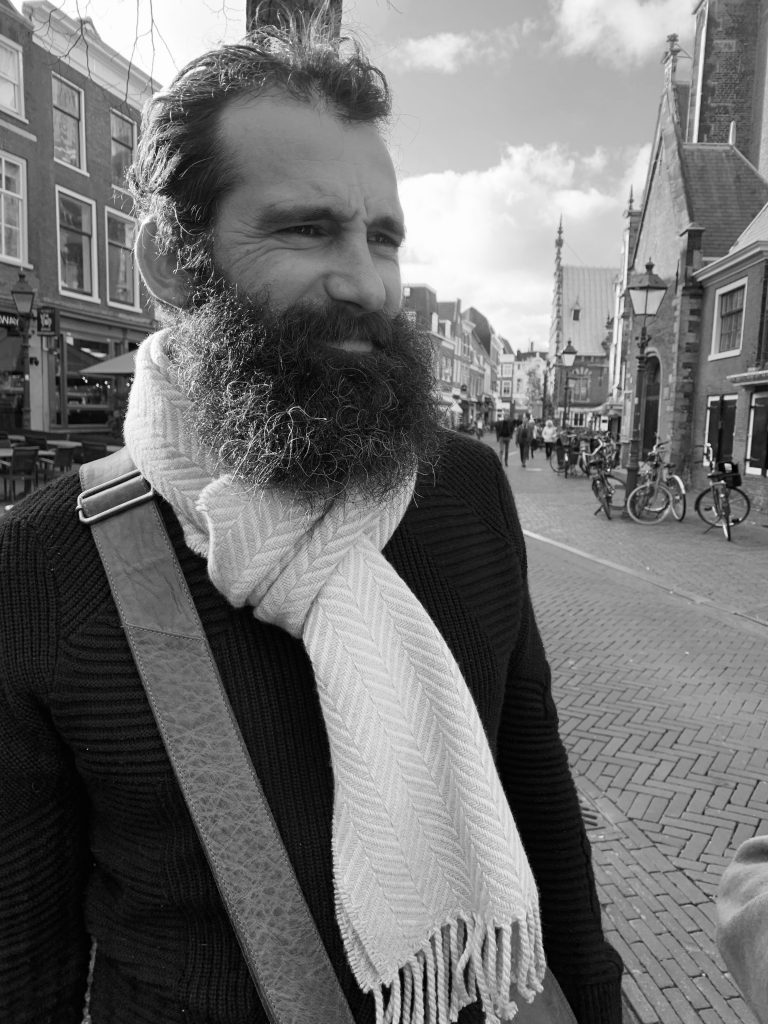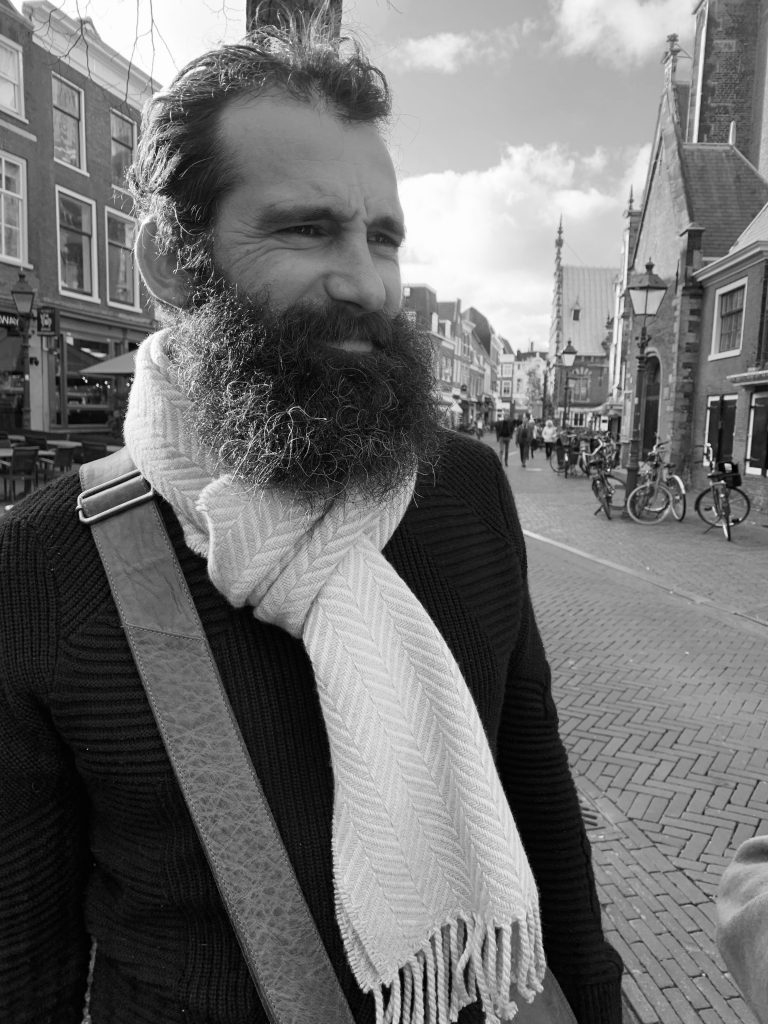 ****
Hey friends I'm running three writing workshops in the beginning of 2020.
FROM MEMORY TO MEMOIR, for the writer ready to write her story (January)
RENEGADE WRITERS' GROUP, for the writer ready to get lots of actual words written (January)
WRITE ANYWAY, where we gain a new relationship to our fears of writing (March)
A FOCUS ON CRAFT, um, where we work on becoming better writers (only more fun than that I swear) (April)
more stuff I shouldn't have said out loud: