When I was a kid, or maybe an adolescent (is there really a difference?), somebody once told me I should write a "pros and cons" list about people I date, so I can determine if they're the "right guy" or "the one."
In other words, if I should keep him or bag him.
I never did that, probably because for me, "dating" was something like "meet in bar, drink, wake up next day, wonder what I was thinking, leave."
Well, there were some long relationships, but the only real difference between those and the short-term ones is that the "what was I thinking" stage lasted longer.
But I digress.
The point is that today is the husband's 31st birthday, and in honor of it, I've decided to write a Pros and Cons list about him.
I realize it might be slightly late in the game to be analyzing what the guy's got going for him, but I think I can craft a significantly more accurate depiction of this gentleman, having spent the last 11 years with him.
So here we go.
The Pros and Cons of this Mac Guy:
(if you click on this image you can get a larger version…)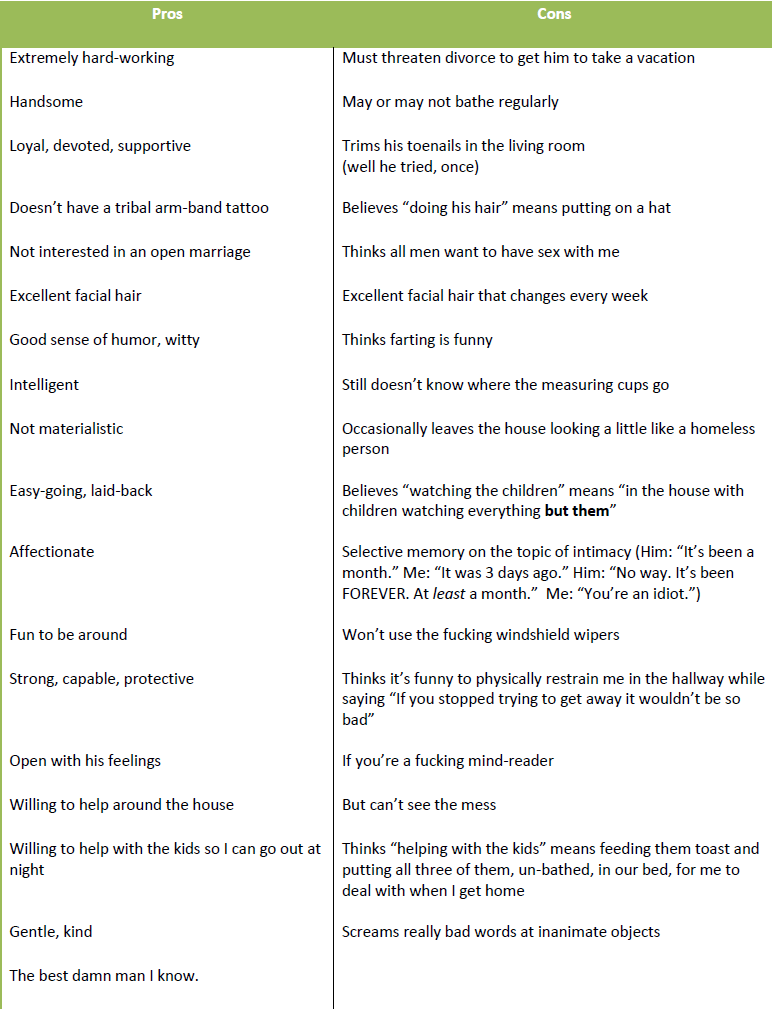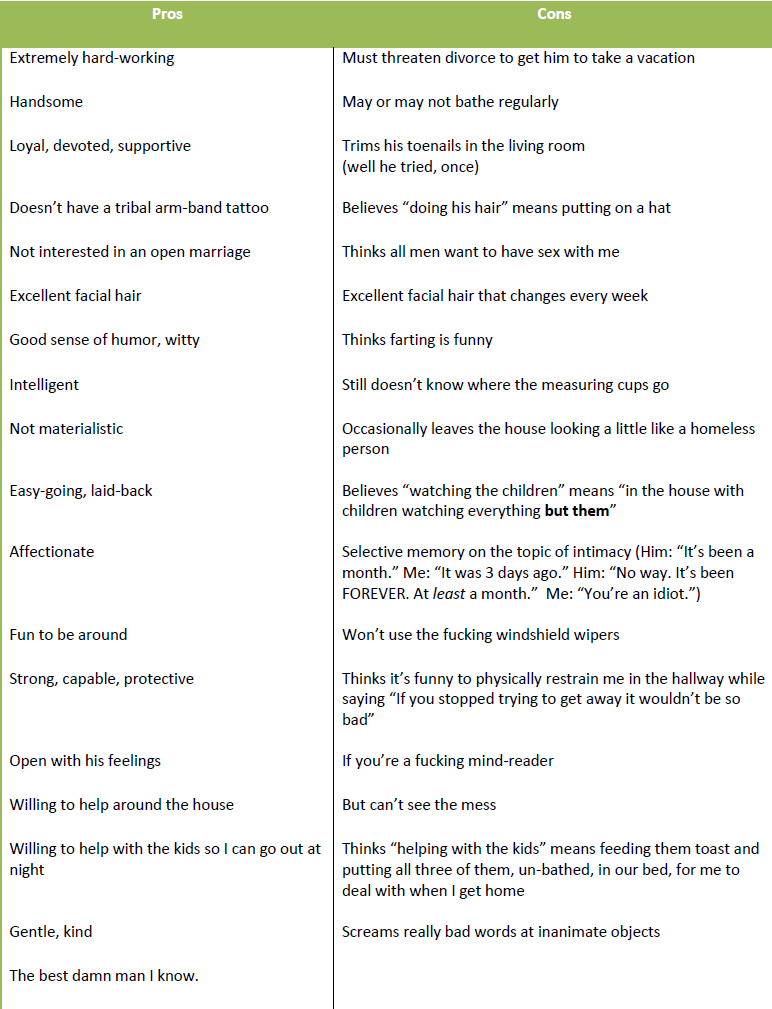 And so, there you have it. Guess the pros outnumber the cons, though as you can see, it was a bit of a close call.
So I guess I'll keep him.
Happy birthday, Mac.
You're pretty much my favorite.
more stuff I shouldn't have said out loud: