One of my best friends is having her first baby. She's a woman who has been fiercely independent her whole life. She has traveled to some ridiculous number of countries. She has a graduate degree from another country. She works for one of the top ten universities in America. She's easily among the top 3 most hilarious humans I've ever known, and the smartest. And in a pinch, my kids may choose her over me. There's that kind of love between us.
She's expecting her first baby in January.
There are so many things I want to tell her.
There are so many things I want her to know are "okay." I don't fucking know what she should "expect." How would I ever know that? Expect crazy. Expect weird. Expect beauty. Expect misery. But details? Nah those are hers to own. Hers to build.
The other day we were texting and she was expressing the understandable shitstorm of emotions within her – excited, terrified, depressed, in love.
And when I typed my response I felt a surge of sadness, and rage. This is what I wrote: "Even after you hold your babe for the first time it will come in waves. You'll want your old life back. But not really. It really is a hard transition and nobody recognizes it. So talk to me and tell me all the dark shit in your brain."
The sadness was that she might feel alone. That people might not talk to her about it. The rage was that she might feel alone. That people might not talk to her about it.
Talk to me and tell me all the dark shit in your brain.
I'm so sick of this shit, people, the way we bullshit new moms, the way we sit across from them 2 or 10 or 30 days postpartum, gazing at the perfect baby creature, talking about strollers or outfits or fucking muslin receiving blankets (although damn they are awesome) or whatever other nonsense we come up with to avoid the truth, or the other truth.
The way we small talk.
The way we chatter.
The way we talk about the baby. THE BABY IS FINE. WE CAN ALL SEE THE BABY IS FINE.
The way we give advice. The way we mumble this or that or this and hahahaha and oh how cute and you know what WHO FUCKING CARES?
Look at the woman. Look at her. Look at the woman sitting across from you on that couch. See the human transformed. See the human with a milky chest and belly still half-holding a baby and the tired in her eyes. See the woman who has become a mother and maybe doesn't even know what that means yet and look as hard as you can into that fear and love and pain and ask her. Tell her. Open it all to her. And if you haven't experienced it, listen. Ask. Hold and love.
Maybe she's not having these thoughts, and that's cool. But if she is, SHE NEEDS YOU TO LET HER KNOW you've thought it too, and it's okay, and welcome to the motherfucking club.
Talk to me, friend, and tell me all the dark shit in your brain.
I've been there.
I've fucking been there.
I've regretted having children.
I've thought they would go away. I've tried to run.
I've thought "I hate motherhood."
I hate myself.
I hate this life.
I've ruined my life.
It will never be the same.
I'll never get it back.
I've fantasized about leaving, running, forever.
Once, when my first baby was a year or so old, my brother (Ross) was just getting into medical school. I saw him there in his lab coat, just a photo online, and my body literally shook. The pain came from the earth, it seemed, up through my feet into my legs and up my whole body. I wept. I held my baby and wept. He was beginning the rest of his life. He was doing something going somewhere. I was 22 and paralyzed. I was going to be more. I was going to go somewhere, too. But all I did was nurse and drive and squash food and try to get some time to myself.
I scratched writing on paper and across my journal.
When I could find neither I would write on napkins.
But there was never any time to myself. I used to be me. WHO AM I NOW?
When I told my husband he didn't understand. He looked at me helplessly and went back to work. On the weekends we drank. I tried to hard to "adjust," to "get through it."
But I couldn't tell anybody how I felt because who thinks these things?
This baby, so perfect and smart and lovely.
And I made the choice to have her, and I love her. HOW COULD I EVER EXPLAIN THIS FEELING?
So it sat in me, like a dark mess of guilt and rage, but not even, because I couldn't define it that well, because with it stood a love and longing and adoration for that child and motherhood. I watched her breathe to make sure she's alive. I stared endlessly at her petal lips and eyes and cheeks and her breath to me is my breath. I want to consume her stay with her I love her so. When I'm away from her my guts feel exposed. My life fractured.
But the darkness, I guess. It could not get out. It was mine. Mine alone.
I was sure I was the only one thinking these thoughts. I had to be. Everywhere I looked I saw bliss and ruffles and yoga pants and pony tails.
But now, oh now I know I was not the only one. There were hundreds of thousands of women before me and near me at that very exact moment feeling the exact same thing but what fucking good does that do me when nobody utters a word?
Nobody.
Friends come over and we talk about baby clothes. About what they've been up to. About how sweet it is to see Mac as a dad.
Friends come over and we talk about birth and sleep and "what my plans are" for the future.
Mothers grandmothers aunts sisters friends. We talk and talk and talk.
But we don't talk about the darkness.
That's mine.
They leave and I wonder again what's wrong with me. They leave and I feel worse than before. They leave and I sink into the utter desperation, once again, left alone with my dirty secret.
Confirmed:
I
Am
The
Only
One in the history of the fucking world
To
Think
These
Dark and
Terrible
Things.
I'm done with it, people. I'm done with the bullshit.
I am asking you RIGHT NOW to talk about the darkness.
Talk about the moment you nearly couldn't do it. Talk about the second you curled onto your bed and had the worst thought you've ever had pass the center of your mind.
Talk about the thing you hid.
Talk to the woman.
Talk to the human.
Talk to my friend.
Goddamnit, talk to me.
With cracked voice and broken smile, I would have talked to you. I would have told you the dark, and then we could have shared it. And maybe I would have known the light is right around the fucking corner.
And my friend, it is.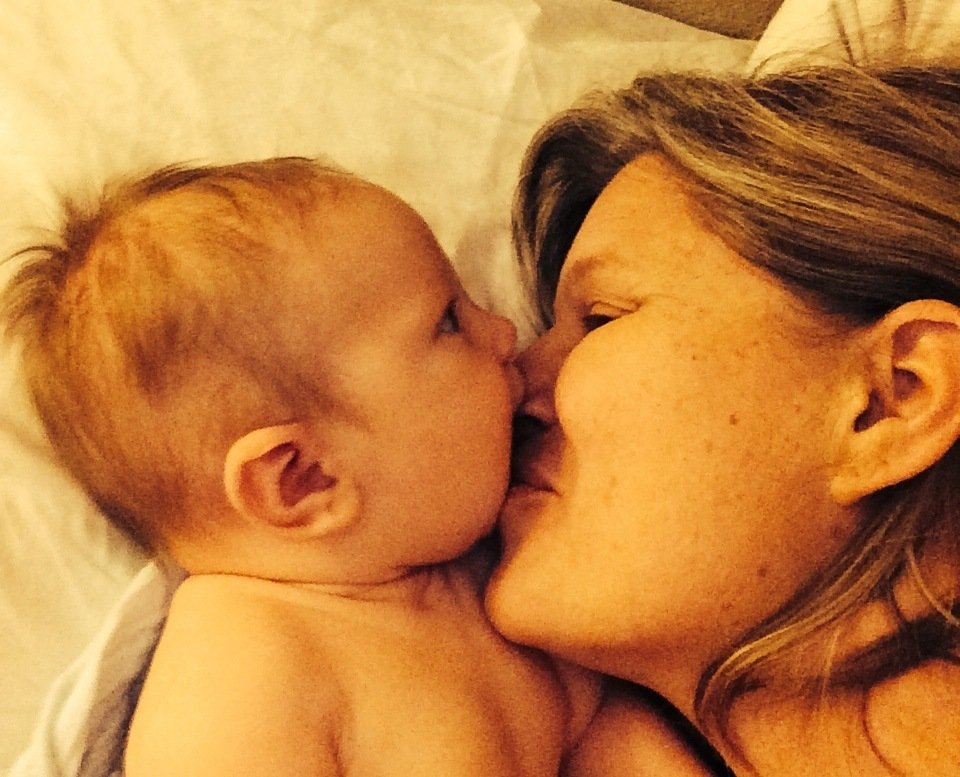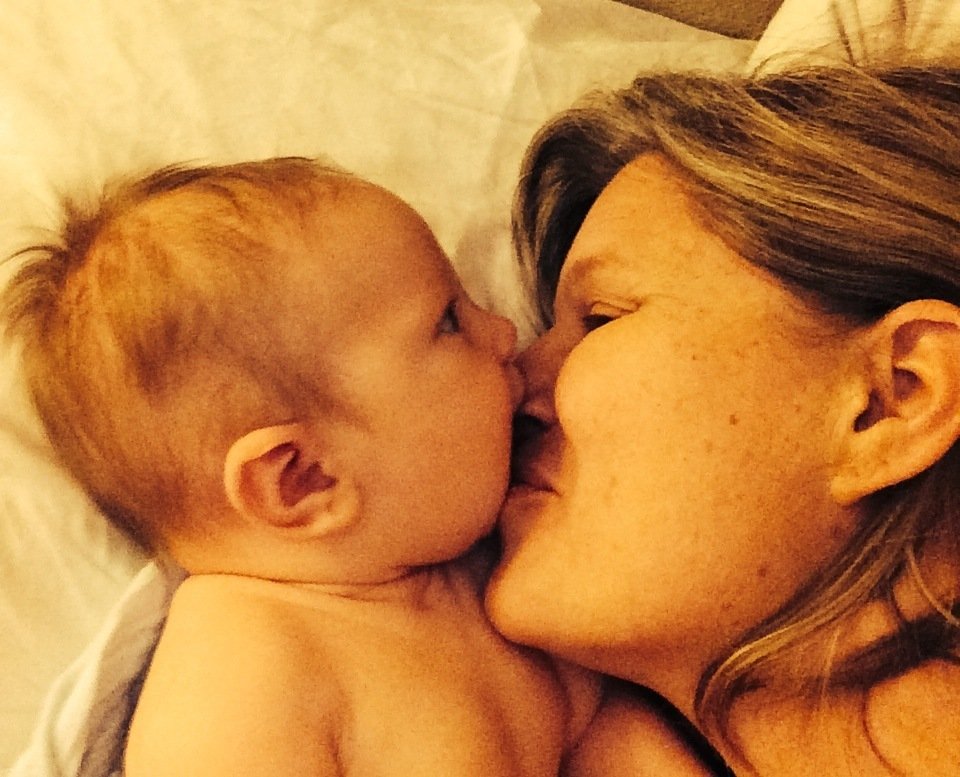 more stuff I shouldn't have said out loud: