Instead of calling a human being an "it," you can call them 
"he or she"
"him or her"
"friend"
"they"
"sparkle face"
"love boat"
"person."
Or, most importantly, whatever they want to be called (even if that's not perhaps your first thought).
If you don't have that information, and you can't tell their gender through the lens of traditional performance expectations (in other words you can't "tell" if they're a "boy" or "girl")
You can resort to calling them anything really that
Respects
Maintains
Supports
And
Recognizes their HUMANITY
As opposed to
erases it.
If you think it's funny or true or politically poignant to refer to a human being as an inanimate object as if that human doesn't have
brain bones soul like you do,
then you may raise a child who goes to school with my child
and stands in a circle on the playground yelling
"It"
and pointing to my baby
until
she comes home and tells me about it in
hushed
hurt
cascades
of tiny kid talk.
"I think they just didn't know if I'm a boy or a girl" and you say WELL TELL THEM and she says I DID (but they won't stop) so you tell the teacher and she investigates and all along you're thinking it's innocent 6-year-old confusion but the teacher says
NO.
Sorry.
These kids knew it was wrong. They knew what they were doing was wrong.
And you want to fall over
Cry
Kick
Burn
Unenroll
Unsubscribe
in the whole fucking thing
because of all the things in the world your baby is,
IT
is not one of them.
Of all the things in the world she is first, human,
and what do you do if the world perhaps
refuses
to
recognize
her
as
such?
The heart of 5 years, 5 months and 2 days grew first in my womb, home, and veins
born here with you
Me
Earth.
She's OURS.
ALREADY made whole, full and
knowing who and how she is though maybe you deny
the
tap
of her tiny heart
against my own silent pulse
the one
your
child
sent you, too,
in shockwaves to your guts –
the
knowing
fullness
of love,
breath, and bones.
There are a thousand things you can say instead of "it."
Choose one.
They're listening.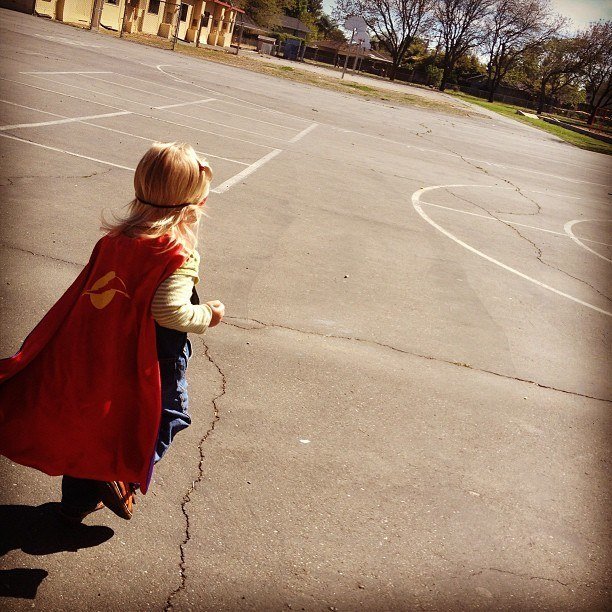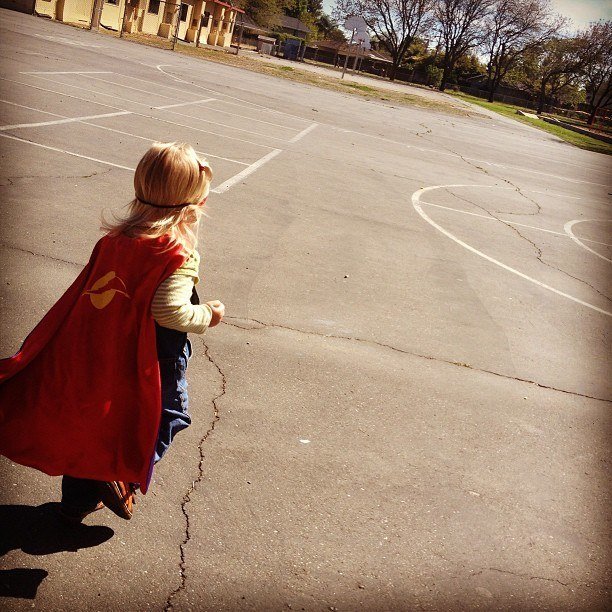 P.S. I'm not putting my child's face up because the thought of People of the Interwebz criticizing the way my baby dresses herself makes me want to stab things. And though this is about her, it's for every kid like her, every kid rocking aesthetics that the world may not quite understand. We love you. You're alright. They are the problem. Fuck 'em. Get your cape on and do you.
more stuff I shouldn't have said out loud: