They are a bunch of liars.
Who?
You know, "they." The ubiquitous "they."
The ones who "wrote the book" on parenting literally and figuratively, whose narratives we repeat like mantras though perhaps we aren't totally sure why, or from whence they came, or whether or not they're true. The ones who tell us what to do and how to do it and what will happen if we don't, but somehow remain faceless, nameless – although there's always that one in mom groups and internet threads who appears to be their proud spokesperson.
I've been a mother for sixteen years to four children, and what I've learned above all is that they fucking lie.
They told me if I keep my baby in my bed, he'll never get out. They said he'll grow so dependent on me he'll pretty much literally never leave the crook of my arm.
Well, let me tell you something: Last week, my three-year-old looked me in the eyes and announced that he would like to "sleep in his room with the other kids" and now, sure as shit, the little fucker abandoned me. My last baby.
Even naps.
You think I want him out of my bed? Of course I do.
Until now that he's out. Now my bed feels empty and I miss his sweaty little head and somehow his absence reminds me of my own aging body and the fact that it's all going to end and also I'm going to die and my spring chicken baby birthing days are over and I WANTED MORE TIME. Perhaps I'm taking this a little far.
Nonetheless, my plan was to have him in there next to me until whenever the fuck he wants because he is my last baby, and all of my babies (okay fine, except George because she hates human near her at night) have been tucked against me at night, and I loved it, and I hated it, but this one? This one I was never kicking out, so I just let him be there, unquestionably, and now he's moved out before he can thoroughly wipe his own ass.
They lied. Goddamn scam artists.
They lied about having 18 years with kids. You don't get 18 years. You get like 12 years – or maybe nine years – because they change, okay? They CHANGE. They become these weird, somewhat distant hormone people who don't play on the beach anymore. They sit on their phones and eat Doritos and complain about your parenting.
Another lie.
They promised if we did right by our kids we could save them from becoming self-centered, myopic teenagers who think they know every goddamn thing even though they've never paid a bill and somehow can never, ever, find the motherfucking cheese in the cheese drawer or remember to pack a toothbrush.
Wait. Maybe I invented that.
At any rate, that too is a lie. Even the really fucking good kids (as opposed to, say, me as a teenager) turn into know-it-all specimens of glory who occasionally run like tornadoes through the house, sucking the life out of all humans around them while you write a check for their iPhone bill.
They're there in body, but gone in so many child ways – and it's exactly as it should be, and it's fucking excruciating.
I also seem to recall them promising that the difficulty of teenagers will result in everyone feeling totally ready for said teenager to move out. I don't want her to go. She's "supposed" to go in less than two years. (Who made that rule? Is that a lie, too? Probably.)
The concept of her departure feels like getting my teeth yanked out of my head without anesthetic. Or somebody removing my lung for no apparent reason. I liked that lung, alright, assholes?
Until those tornadoes happen, and I look at Mac and say, "Imma kill your kid." But mostly, I lie awake at 2am thinking about two years. Two years. Two years. And I think my heart may shred into oblivion.
She looked at us on New Year's Eve and said, "I can't ever be away from you guys. How will I ever be away from my family?"
Oh, it feels like lies. All of those rules and stories and guidelines. It all feels like a wilting Band-Aid over a gaping wound, a pathetic attempt to contain the un-containable, and I don't believe them any more.
Did I ever?
Maybe I did. I used to have these voices in my head: Don't use bottles. Don't strictly breastfeed. Don't introduce more than one food a week. Don't pick them up whenever they cry. Don't hold them constantly. Don't yell. Don't hide your feelings.
Don't be the broken human you definitely are.
I did all those things, and didn't do many more things, and with every child, it changes, and I change, and I don't change at all – and they still, no matter what, leave my bed and then, I guess, my home.
I wish I could hold the faces of every woman just becoming a mother and look them straight in the eyes and say: "They lie. Do motherhood the way you do motherhood. THEY. DON'T. KNOW. YOU."
You don't have to kick them out of your bed. You don't have to not hold them. You don't have to sleep train or not sleep train and you don't have to nurse or not nurse (on a schedule!) and you can do the Santa thing or not and still, always, you'll find yourself face-to-face with the weirdness and glory of your own little family and the way it keeps going and going into tomorrow.
Your fucked up ways. Your perfection. Your destruction.
I suppose I always knew they were full of shit, because though their voices whispered to me, I ultimately did whatever I felt deep in my bones was right for us. I noticed quite quickly that the entire game of parenthood changes depending on who you're talking to, and it isn't a matter of truth or rightness, it's a matter of, um, who you are talking to.
I was told I had to have an epidural because I was "too young to handle that pain," and couldn't nurse on demand or co-sleep or hold them literally all the fucking time because I want to – because I would "spoil them" and "make them dependent" and now, funny thing, everyone tells me how "independent" my kids are – but that's not why I'm glad I did it.
I'm not glad because it is right or true or good, but because it was in my heart to mother that way – because it was how I was mothered – because it was how my husband fathers, and it turns out "they" were wrong anyway.
My way isn't right, but it's mine. And your way is yours.
So can we all, please, for the love of god, just trust that? On the day their fuzzy heads fall on pillows in another room, or another house, it feels good to know you led them there with your heart, with all you ever had, not as the best mother, but as the mother you are.
In a world of screaming demands, it's a powerful thing to simply be who we are, to let the whole of our lives drive the show – everything we want, value, challenge and know.
And to my friends about to have babies: I trust you.
(They're just trying to sell us shit anyway.)
Fuck 'em. All of them. Those kids aren't in your family for nothin'. We get to be the beautiful freaks we were meant to be. It feels, at the last, like truth.
*****
HEY WRITERS! PEOPLE WHO WANT TO BE WRITING! 
Sorry for yelling, but want to join me in September on Cortes Island in British Columbia for a writing retreat? Of course you do. I am absolutely delighted and honored to have been invited to teach at the wonderful non-profit Hollyhock.
We'll be staying four days together in a house on the ocean, eating food grown right there on the island, spending our days talking about writing, walking in nature (the co-founder of Hollyhock was also a founder of Greenpeace, largely inspired by this land), and doing yoga, if you're into that sort of thing – maybe this will the be the year I become a yogi. Ha.
I've been told it's like standing on the edge of the world. Maybe it's heaven.
Also, please note that scholarships are available.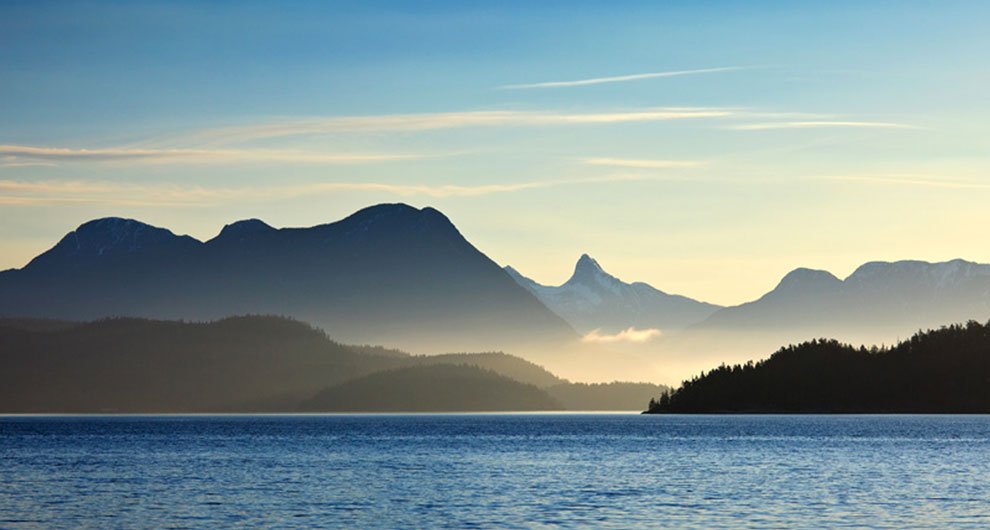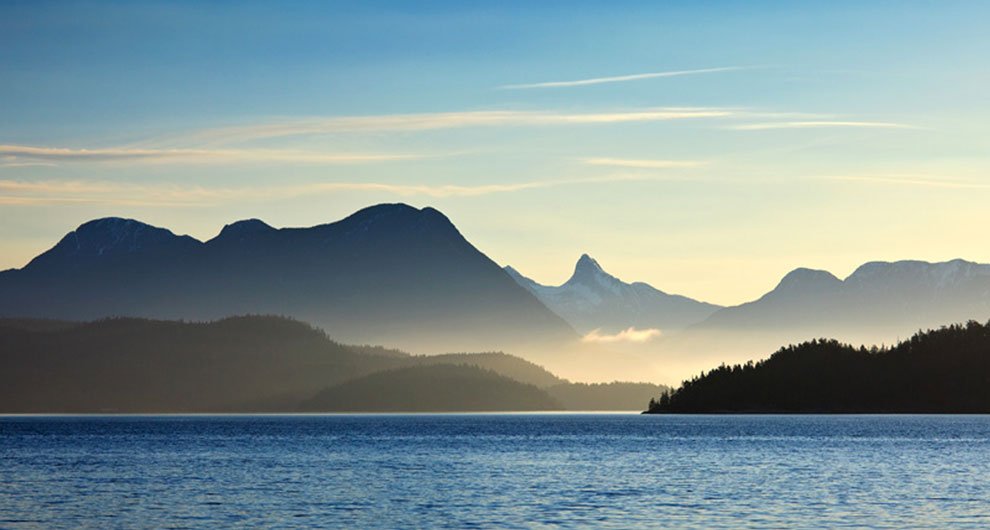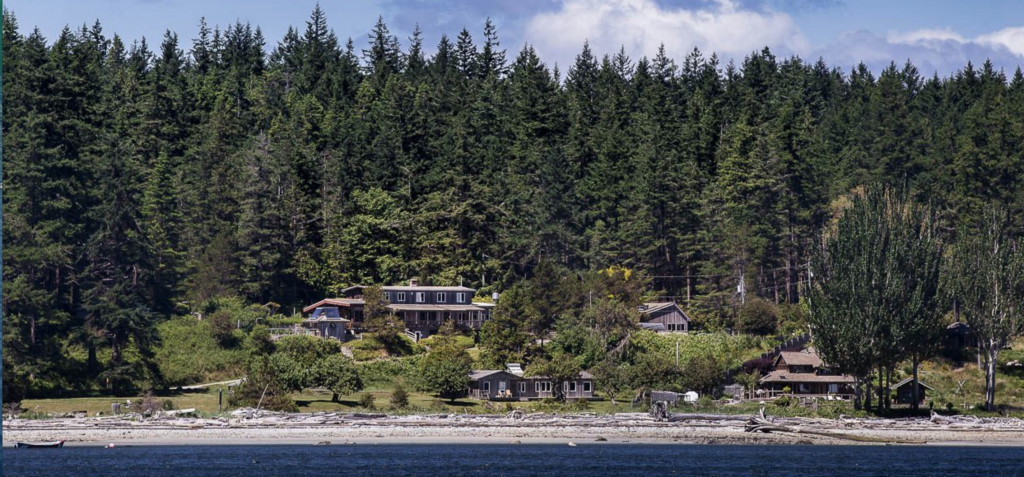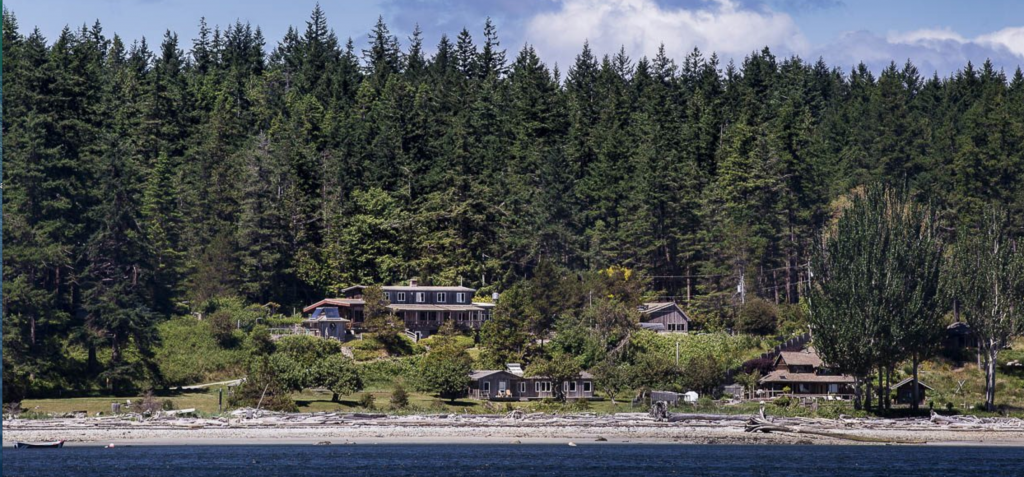 more stuff I shouldn't have said out loud: