A couple of days ago as we drove to school I asked you about your math assignments. You were behind by three. I asked you about Monday's homework, which you didn't do. You had told me you'd do it at recess on Tuesday.
In the car that morning, you told me you didn't do that either because you wanted to hang out with your friends.
My thoughts pummeled me: HERE WE ARE AGAIN. No homework. Behind on assignments. Goofing off in class. Zero initiative. WHY DOESN'T HE CARE AT ALL.
I got mad. I yelled. I knew the torrent of words pouring out of my mouth were useless – because I was being an asshole, and you're 12. And I was yelling.
You walked away. I called your dad.
"He doesn't care," I said. "I don't know how to make him care. How do we make him care?"
I thought about how I always cared about school, about grades, about being the best in the class.
Why can't he be like me? He should be like me. That is what I thought until the truth settled in.
When I went to school, I fit. When I went to school, I was lifted. I was told I was smart, capable, one of the "good" kids. I spoke well in front of others and read well and wrote well and I could focus easily. When I did the work, I earned good grades. When I tried a little, I earned awards.
But you, son, are dyslexic, and you try harder every day than I ever tried in the entirety of my grammar school life and what you get is last, lowest, special ed. What you get is confusion, not fast enough, illegible. You get "hurry up" and "focus" and lower grades. Sometimes you nail a math test, but you know your spelling lists are shorter and I do too and you know the other kids do it faster, and we all know what that room is, and why you go, and how most kids don't.
When you speak, it's hard for you to find the words. The more impatient people become, the more you freeze. Your brain and its "rapid naming" "disability." When you write, it takes nine times longer than it "should."
And reading, oh, fuck reading. Am I right? Just fuck it all the way to Christmas.
When I went to school I got teachers who loved me and I helped the "lower" kids and nobody could have told me school wasn't made for me.
You have teachers who love you. You've also had teachers who can't stand you – dismissing you like a fly that keeps circling their dinner plate. You had a teacher once who actively sought holes in your accommodations. Any chance he got, it seemed. I had to fight for every single basic, logical extension of your accommodation.
At the conferences, I could see he couldn't stand you. I felt it. I saw it.
You lived it. You knew it.
We told you he was an asshole, but that you had to "keep trying," because sometimes in life you have to function alongside people who don't like you, who don't want the best for you, who frankly don't give a shit about you.
But I suppose that day sitting across from that loathsome man who should have retired many years ago, who looked at my son as a bother, a dumb kid, a lazy kid, and wished he were somebody else's problem—I suppose I knew somewhere that this is how you would always be viewed by some, and someday, you may view yourself that way, too, and give up.
Because nobody at school cares about the way you build or understand engines. There's no test for building complex Lego designs with working parts and tying crazy ass knots, cooking and baking and loving your family. There's no assignment to demonstrate the way you never forget directions to a place, even if we only go once, and it's really far away.
You told me when you were five you were "born with maps in your brain." Everyone in the family – EVERYONE – asks you first, "Where are we parked? Was this the place? How do we get there again? Is this the exit?"
You tell us how you know. We don't understand.
But that isn't the intelligence that races to the top at school. It isn't tested, viewed, understood, or praised. Nobody even knows you have it.
So what do I do, son?
Do I punish you? Ground you? Force you? Do I use mighty force?
Do I babysit you each and every night? Do I hold your hand every goddamn moment?
Do I yell FUCK THE SYSTEM and just let you fade into the dark, simply accepting you just aren't a school guy? Some of us aren't. There isn't one path to genius, to "success," to a good life.
Do I talk and talk and talk? We've done that so many times. The promises. The tears. We beg. We explain.
But what really kills me, my love, is that I remember the day when you walked into your classroom for the first time with your squared shoulders, carefree hope, and tiny backpack. Just like the other kids, you bounced to school. I remember your confidence and delight, you willingness and engagement – before you knew you were different, before you knew school wasn't made for you.
I remember when reading didn't quite matter yet (though those days were numbered). And as it slowly dawned on you, as teachers grew "concerned" (but oddly, strangely, infuriatingly, wouldn't test for dyslexia until second grade, thereby simply letting you slip slip slip into oblivion right from the start), I remember the way your step slowed, your shoulders fell, your body folded in half on the bathroom floor as you felt the physical manifestation of unbearable anxiety and stress.
But you didn't give up. And you wouldn't give up, and something about your spirit kept you fighting, harder than me, than them, than I'll ever understand.
Back then, by the time we got to the freeway after school, you were asleep, your head resting on your shoulder, or against the window. I'd watch you and think, Wow, how tired he must be after such a day of work.
And now, you're 12 years old, in sixth grade, and I wonder if that spirit has been beaten out of you, or if you're just a boy who's bored. Have you given up? Have you screamed fuck this and fuck these people and fuck feeling stupid but most importantly FUCK THIS LEVEL OF WORK?
I want to tell you to try simply because you're doing it. Because anything worth doing is worth doing well. Because every day you show up at that school, so do your goddamn best, right?
But when I think about my past, about something that was excruciatingly humiliating and difficult for me with virtually no returns whatsoever, I think about sports. God damn how I loathed PE. I was two left feet. I could never touch my toes. PE teachers glared at me from afar, wondering how I could possibly be that bad at literally everything. My softball coach hated me with a fiery passion. The useless, throw-away, non-player player.
I quit. No, I flipped it off and then quit. I didn't care about sports and I would not try because the entire process was miserable, embarrassing, uncomfortable, and it was so obvious my talents lived, um, ELSEWHERE, that effort seemed pointless and futile.
WHY TRY?
Is that what you're doing?
So here we are, the year before seventh grade, and a few days ago you were three assignments behind and I was an asshole.
Because I am afraid, son. I'm afraid and I cannot see the way. Where is school bullshit and where is it vital? Where do I push you and where do I hold back? Where does your dyslexia end and standard kid laziness begin?
God damnit where do I end and you begin?
How do I help you?
I guess what I'm trying to say is I love you. I'm here to learn. If I could take your hand and lead us, I would.
But what I really want is for you to take mine, though I wonder again if that's how this sort of thing works. They say it's on me. They say it's my job to make you fit. I believe more it's our job to carve some new way – you and me – into a world not quite ready for you.
After all, you're the one with maps in your brain. Show us the way.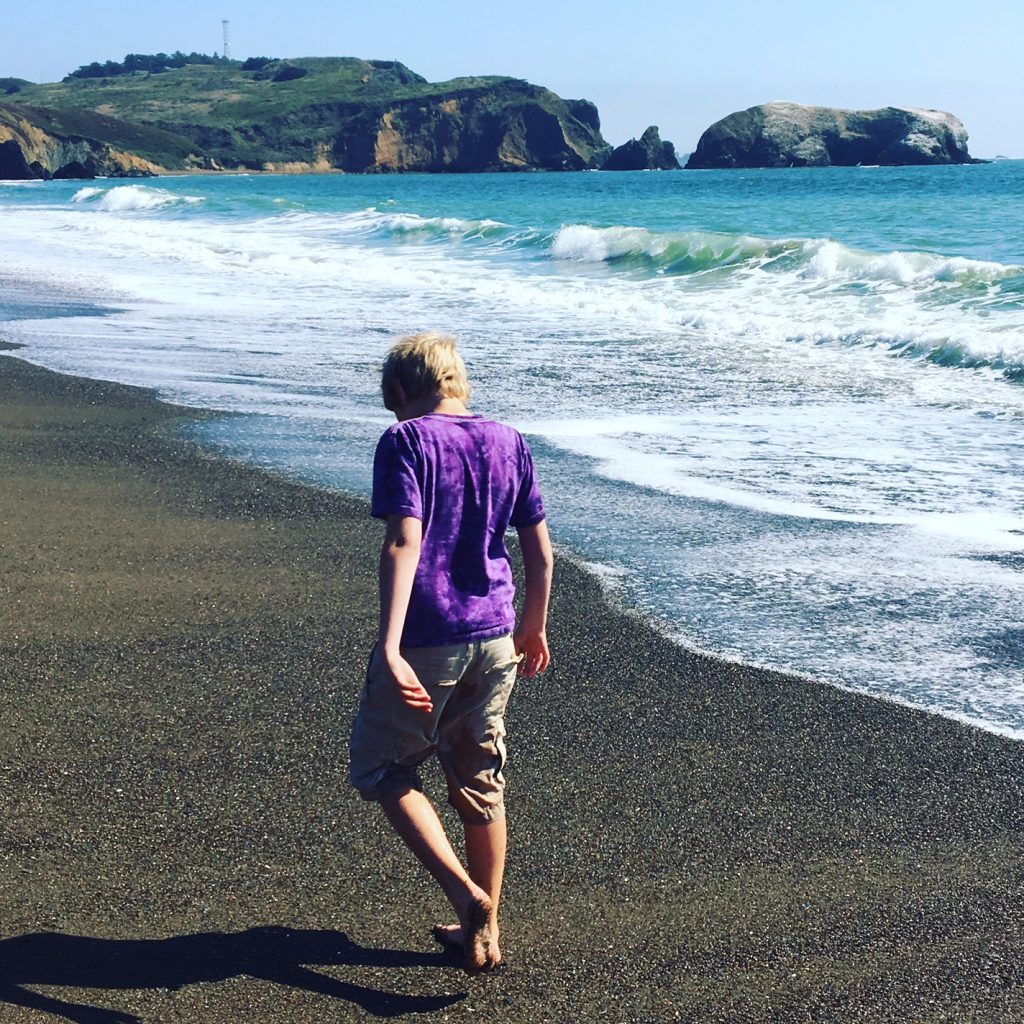 ***
I wrote a book, and you can buy it now.
Look what Publisher's Weekly said about it:
"Hanchett offers a startling account of her struggles with alcohol and drug addiction in this raw and riveting memoir….Readers will cheer Hanchett toward her triumphant recovery."
Raw and riveting! Yay! I promise there aren't that many exclamation marks in the book. Nobody likes that many exclamation marks. Okay bye.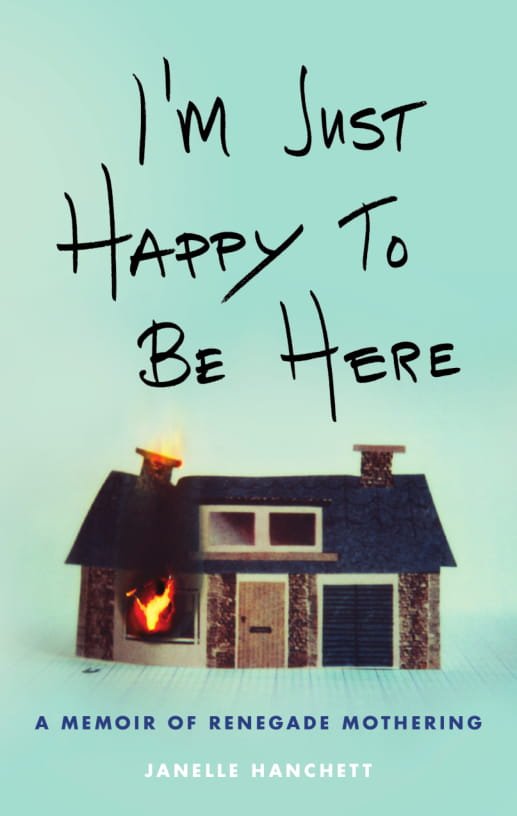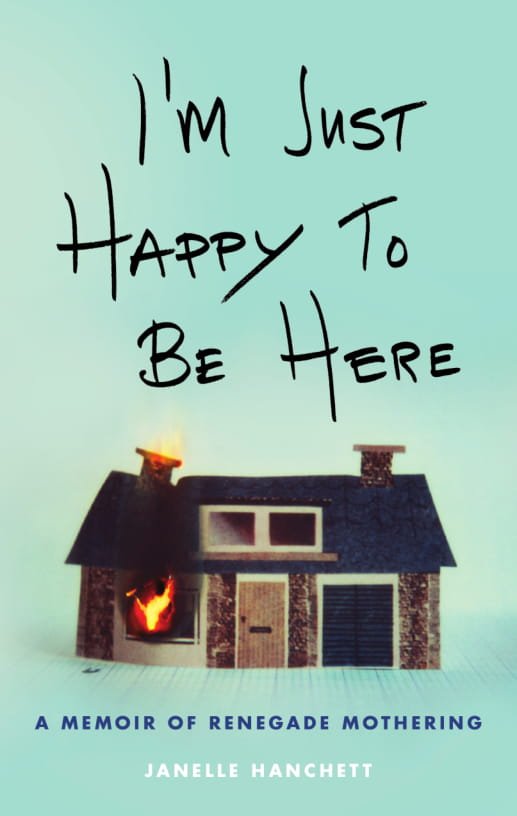 more stuff I shouldn't have said out loud: